First, we want to say that we're proud of you for making it through 2020 with a smile and for pushing forward. You're incredibly strong and the fact that you're here and looking for little ways to manifest positivity into your life is something you should be proud of. It was a difficult year and keeping positive was not easy. But in other ways, this year also brought us closer together. We fought for black lives, made our voices heard, stayed strong through the pandemic, and got our first female Vice President. When we come together and reach out a helping hand to our fellow humans, we can achieve anything. But just like we should care for others, we should also care for ourselves. And that comes with setting some positive intentions for 2021. Here are some easy ways you can set some positive intentions for the year to come!
Write a self-care love letter
 This year was a difficult one. We should give ourselves a little pat on the shoulder and words of encouragement for braving through it. Every sundays wellness box comes with a self-care love letter, but if you don't have one handy you can take a page out of your journal to write some kind words to yourself. Read our step-by-step on how to write a self-care love letter here. Once you're done writing your letter, you can go back to it in 2022 to see just how much you've grown.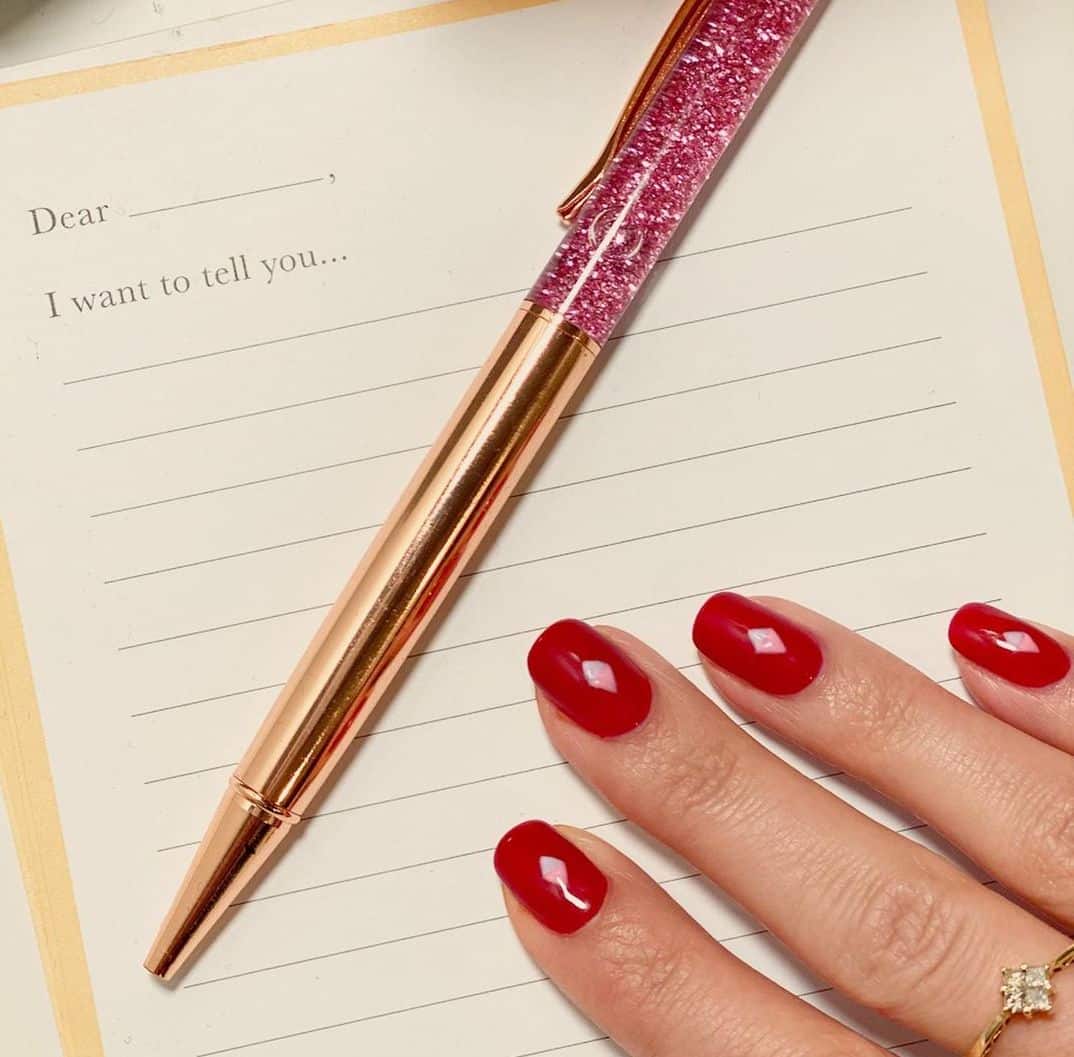 Light a candle and set your intentions
 Visualizing your dreams and intentions is important when wanting to manifest them.  Light a non-toxic candle, close your eyes, and visualize how your 2021 will look. Whether that's spending more time with loved ones, landing your dream job, or practicing more self-care, you can bring your dreams to reality.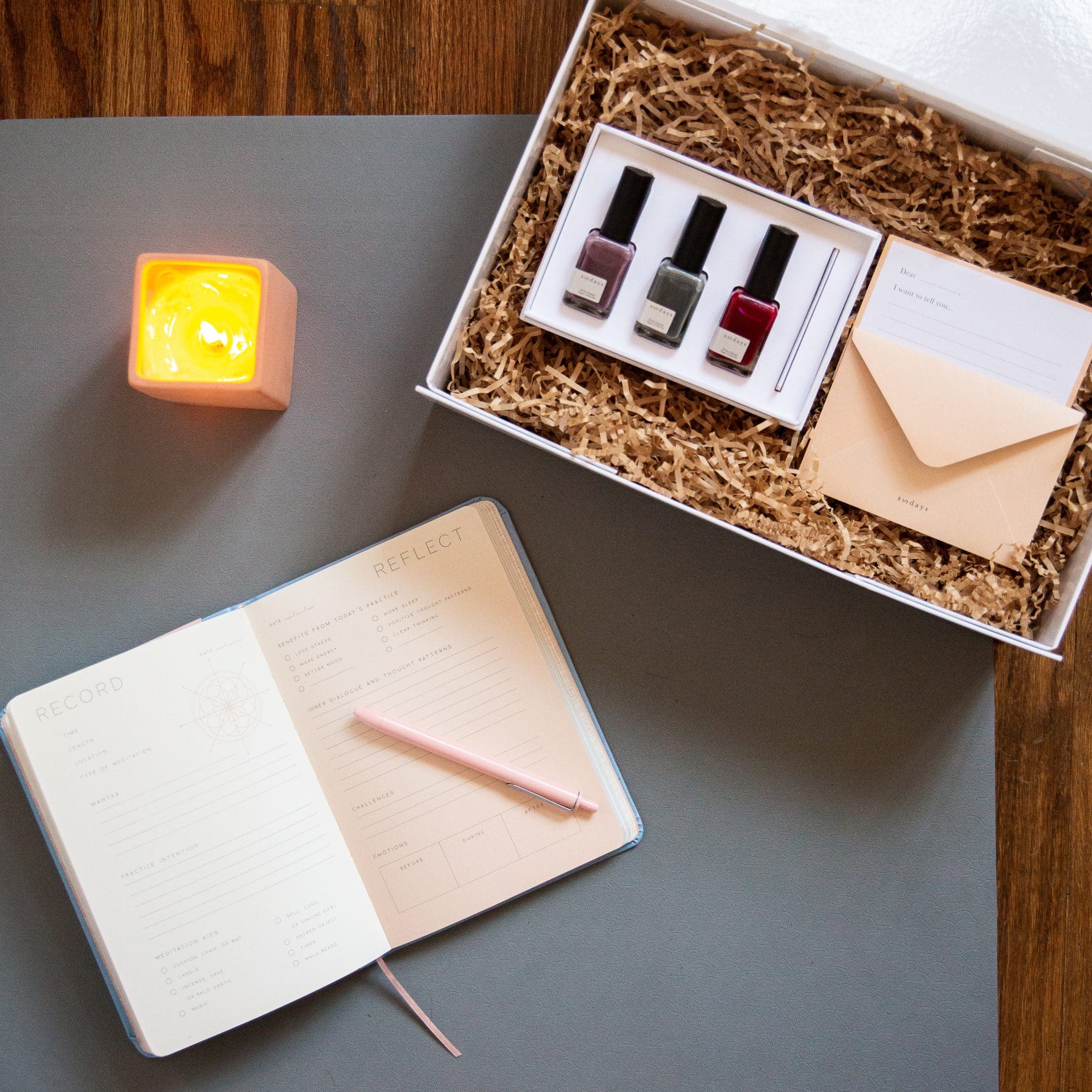 Make more space for self-care
 After a difficult year like 2020, we all deserve some self-care. Make 2021 a year where you will take care of yourself, show yourself some kindness, and do things that will make you happy. Whether that's working out, meditating, doing an at-home manicure, or taking relaxing baths, pick those little activities that will make you glow inside out. Doing something like an at-home mani really makes us pause for a second and reflect on everything that we might not have time for. It not only makes our hands more beautiful, but it also creates a space for mental relaxation.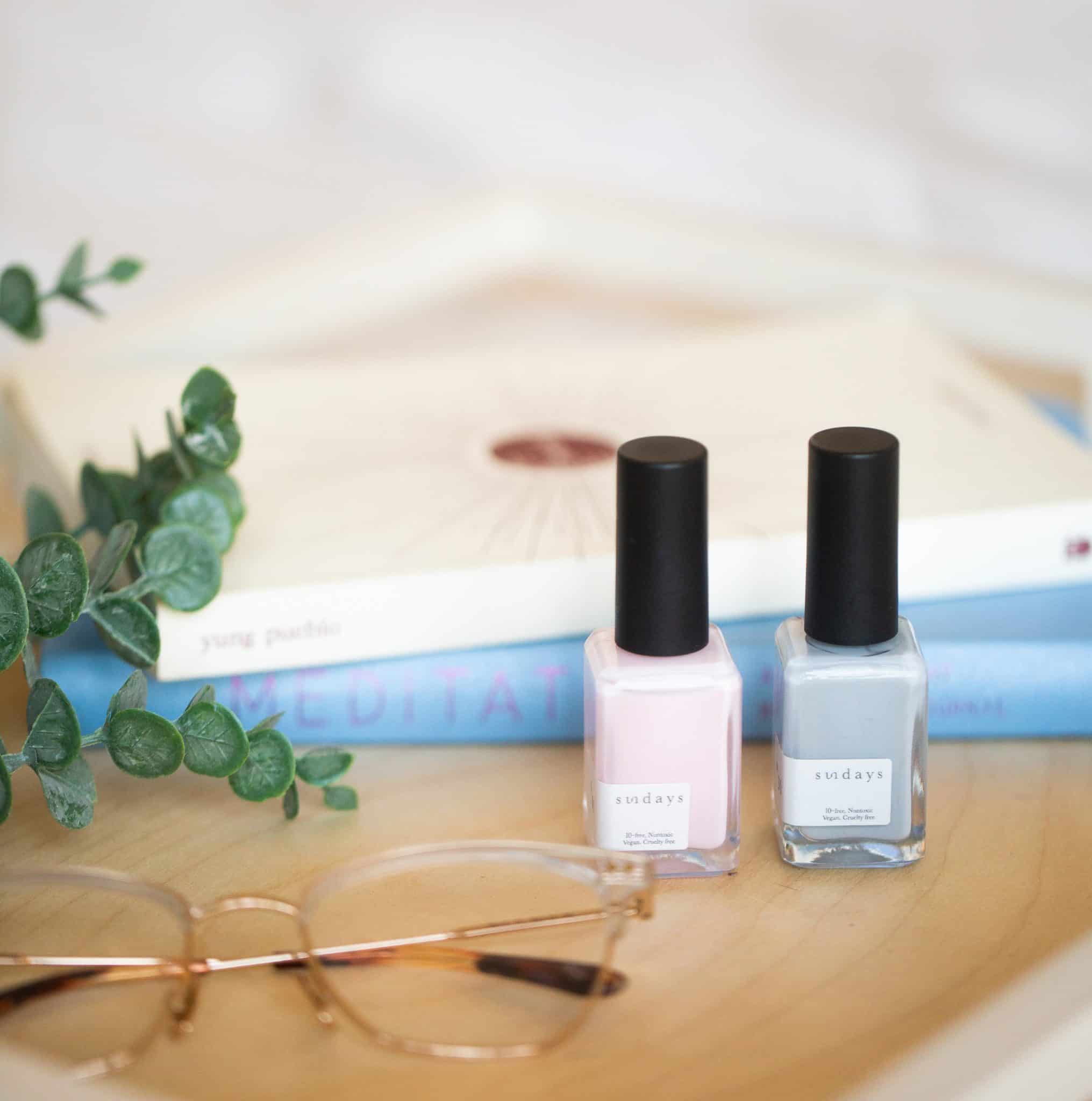 Recite positive affirmations
 At sundays, we're really big on affirmations that make you feel good as you recite them to yourself. Pick some affirmations that speak to you and recite them to yourself a few times in front of a mirror. Do this every day starting now and into 2021 and we promise your mental state will shift towards a more positive one and you'll feel more confident and happy. Having trouble picking the right affirmations? Here's a list our founder, Amy put together that you can choose from!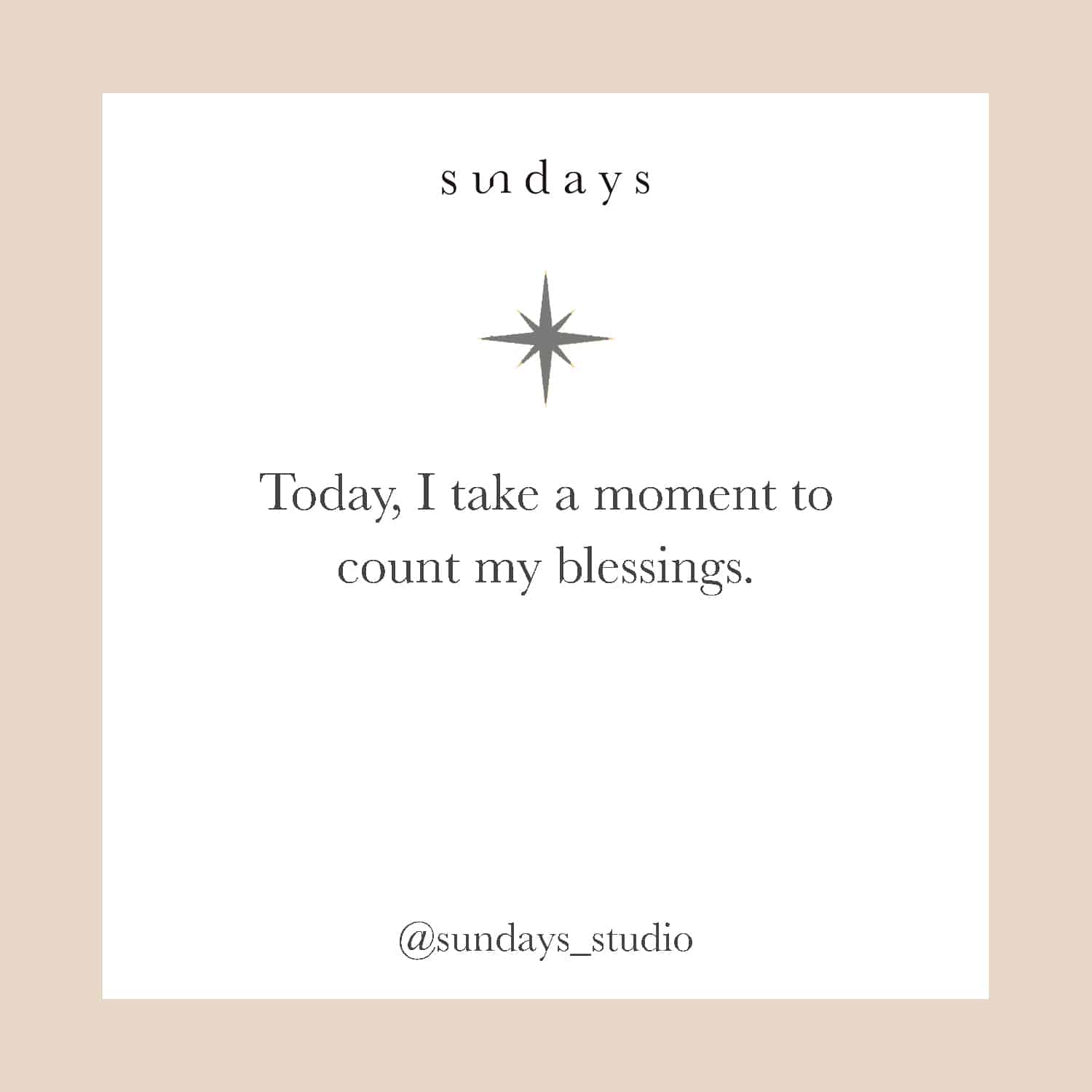 We hope that these steps inspire you to bring a little positivity into 2021 and to truly show yourself the self-love you deserve. We hope your 2021 is a blissful year, sending you good vibes from sundays fam! We also welcome you to share your intentions and new hopes for 2021 in the comments below or by tagging us on Instagram.