As we're ringing in the new year and celebrating from home, we're looking for little ways we can treat ourselves. What better way to do that than with fun nail art? We know nail art can get complicated, so we put together a few easy looks you can pull off at home! Start 2022 with a fresh, uplifting mani!
Chic French Tip: These dark tips will complete your chic look.
Abstract Winter Inspired: you'll be pleasantly surprised with your insta-worthy mani afterwards.
Evil Eye: Keep positive energy and let the negative energy stay away.
Geometric Color Combo: A great way to bring some color into the new year.
Dots: Something fun and easy to make. You can use different colors to create different styles. 
Lines: A sleek way to make your manicure stand out in a minimalist way.
How to get them:
Chic French Tip: After prepping your nails, apply a base color (try to use a neutral color that matches your skin tone). Using No.42 for the tips, start from one side to the other by using your preferred brush.
See this blog post for more french manicure tips!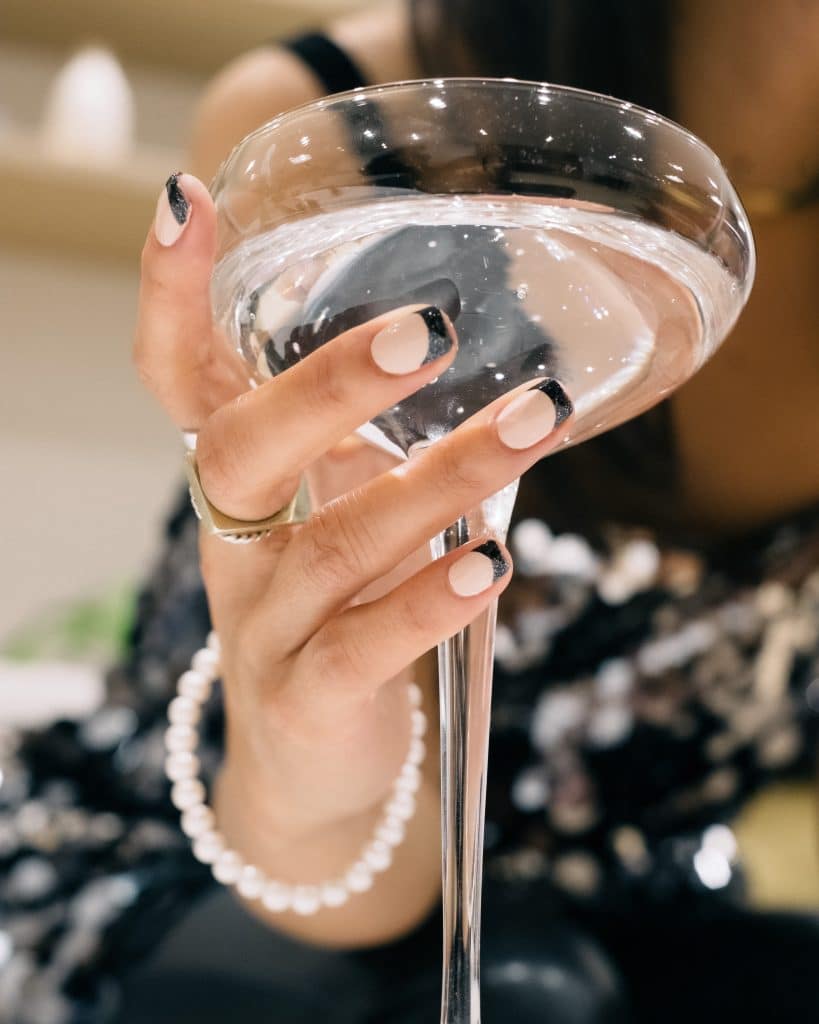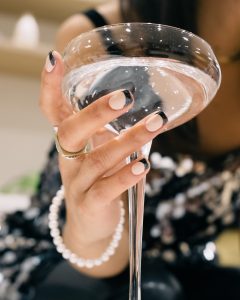 Abstract Winter Inspired: Prepare 2 to 4 nail art colors, one being a metallic (ZT.0 or white (No.1) . This will give the look a pop of dimension. After applying a neutral color for the base (or a clear coat if you prefer the negative space look) and letting it dry for minute, we move onto a dry brush dabbing technique with the nail art colors.
Wipe most of the polish off of the brush before dabbing the remaining polish randomly to one side of the nail. Repeat this step with all the nail art colors until you've created your desired cascading side gradient.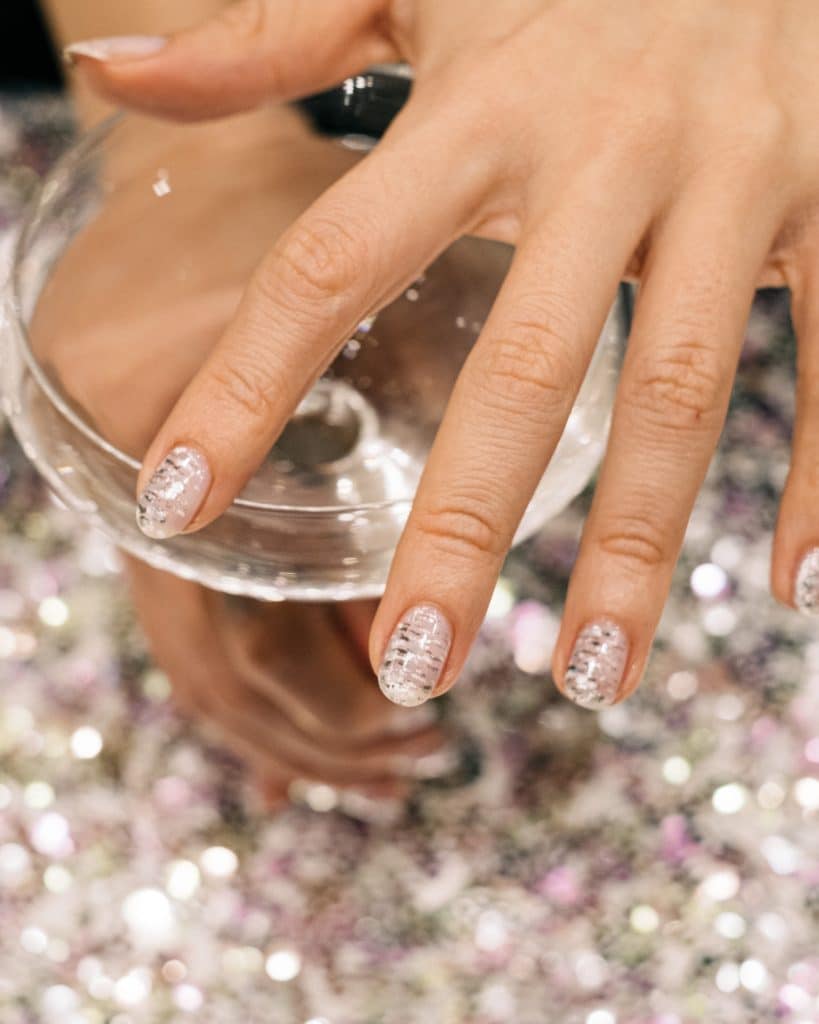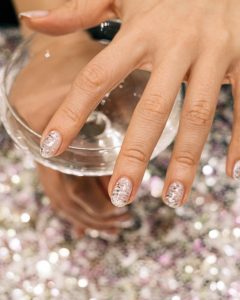 Evil eye: similar to above, apply base color (try to use white or lighter colors as your base so it stands out more). Using 3 different sizes of dot maker, apply the biggest dot in blue color, then smaller in white and then the smallest in black. You can use the back of a ballpoint pen if you don't have the dot maker. 
You can also watch Amy's step by step tutorial on her IGTV.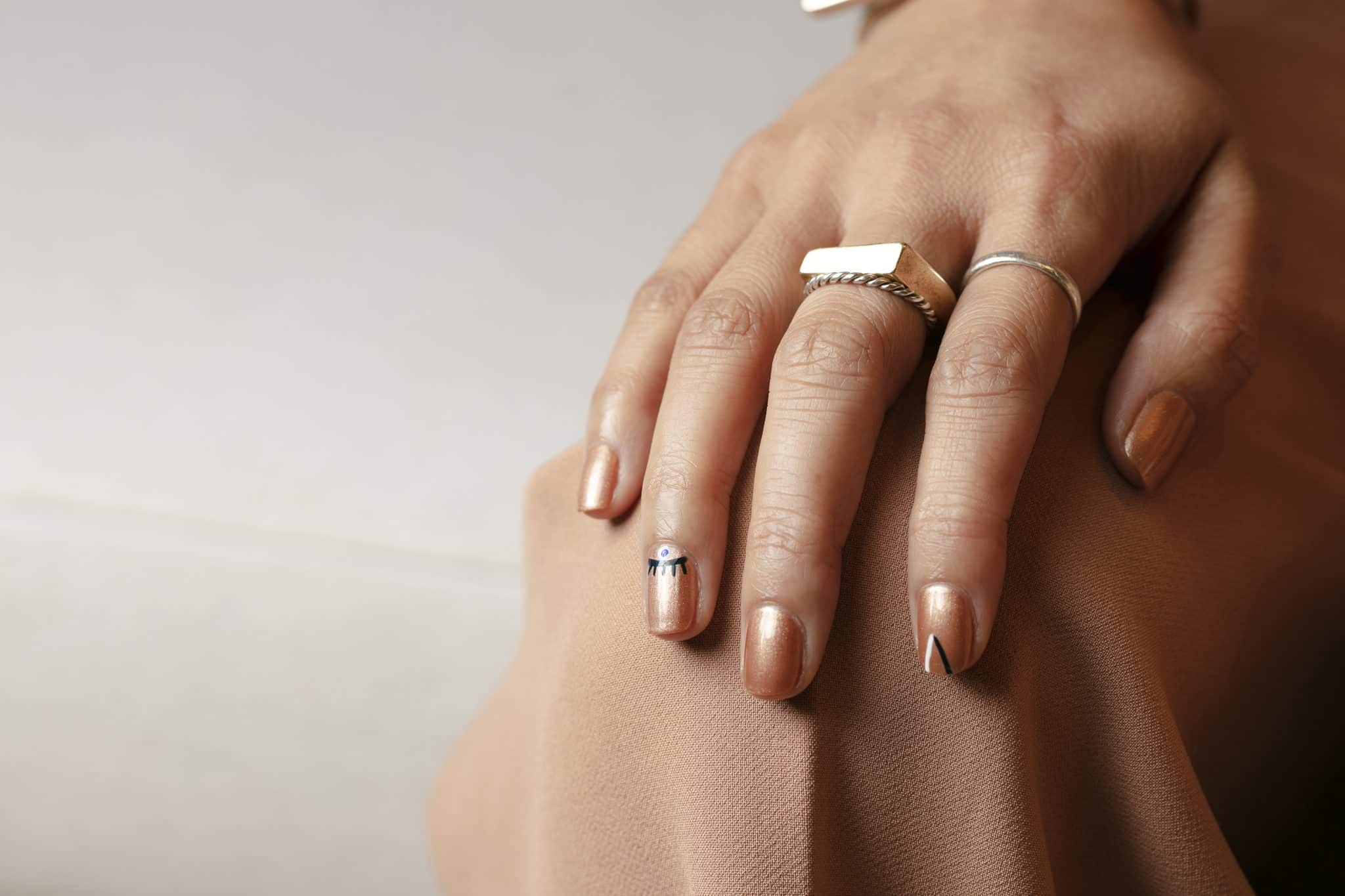 Geometric Color Combo: Apply a two-coats of your base color, we used Create. Next, start the geometric color block by starting with a "U" shape with a second color and then fill that shape in.
You can also watch our tutorial from our Instagram Reel.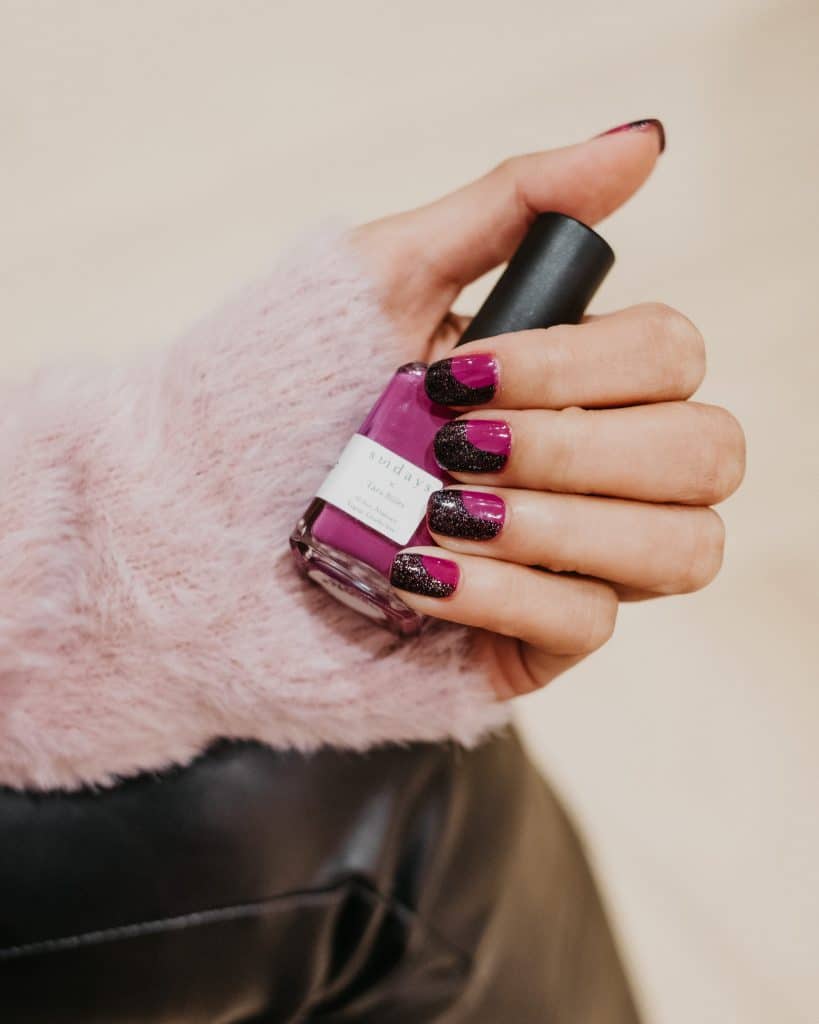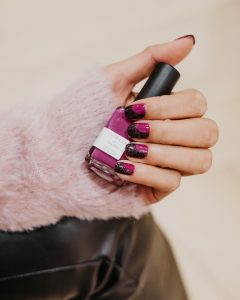 Dots: After nail prep (to help nail polish last longer), you apply your base coat and two layers of base color of your choice. Allow the nail polish to dry. Apply a couple of drops of nail polish on a foil paper, Using dot makers (such as this one on Amazon) dip the polish and apply it on your nail. Apply your top coat.
Champagne gold with lines: Apply your base coat and two coats of S.01, using a nail art brush. Pre-decide two contrasting colors and apply them on the foil, using this brush. Apply two lines crossing one another.