New York City based yoga instructor and mentor, Karina Blackwood, recently visited sundays studio for a Signature Manicure and Pedicure. She understands the importance of a holistic approach to wellness and has come to understand its impact on daily life since her first time on the yoga mat. In a a conscious, self-directed, and ever-evolving evolving process of achieving her full potential, Karina reflects on her spiritual, mental, and physical well-being—whether it's as simple as a nontoxic nail care session or as grandiose as positively affecting her students' lives.
Sundays Studio: What (or who) inspired you to pursue yoga as a lifestyle as well as a career path?
Karina Blackwood: First, I was just a yoga student and attended yoga classes quite regularly. I saw how happy and uplifted the students were after the class. These happy students inspired me to take part in something I believe in. I engage myself in yoga. This engagement brings happiness and meaning into my life. It's hard not to be inspired by happy faces of the students after a yoga class. I care about people and hope that my classes help someone else to be happy or to suffer less. I like to make people feel good about themselves in my classes. I notice what I like about others and tell them. I go out of my way to personally acknowledge and compliment the students who have gone out of their way to excel and progress.
In life, you get what you put in. When I make a positive impact in someone else's life, I also make a positive impact in my own life. What books have made a huge impact on who I am as a person, what sources of inspiration help guide the most important decisions in my life, how did I become the happy, healthy, positive person you are today — I like to share the influences that shaped who I am so others can also benefit.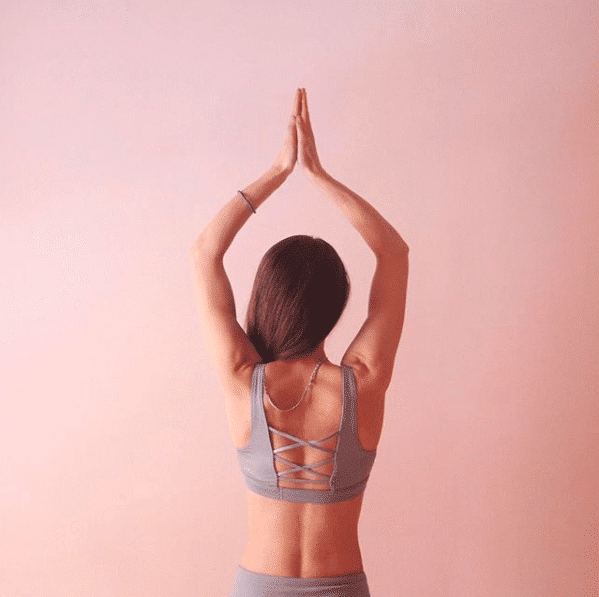 SS: What obstacles has yoga helped you overcome?
KB: A while back, I began to feel out of sorts with my job as an architect. It happened after coming down from the high of creating almost nonstop with my inner muse. I noticed that I began to feel down, like the feeling one gets after being at the amusement park when the excitement is over.
Creating and finishing my projects had been a wild ride. It was exciting and intense at times. But once done, an insidious feeling began to overtake me. My thoughts began to wander, questioning my abilities. Self-doubt got under my skin. What if I can't create something new? What if people don't like what I have done?
Yoga deepened my spirituality, inspired me to become more aware, wise, and loving, culminating in self-realization. For me, yoga means waking up to the beauty both within ourselves, and to the sacredness of all life. And it is the expression of love, firstly for ourselves, which frees us from habitual mind, negativity and self-doubt.
SS: How many years have you been practicing?
KB: Yoga has been a constant in my life for many years. Granted, it took me a long time to advance and deepen my practice. When I first began (about 8 years ago), I saw yoga as purely about the poses and getting a good sweat. In the beginning, all I knew was that I left class feeling calmer, more grounded, and more at ease with myself than when I'd arrived. As the years progressed, I began to notice more subtle personal changes: I was less reactive, I didn't hold on to things as I used to, and I was becoming more accepting of myself.
SS: Where can we take your classes? Which styles do you teach?
KB: I teach at the Integral Yoga Institute in Manhattan and the Great Neck studio in Long Island, as well as offering private classes.
During the summer, you can take my class in Central Park. The grass, the sky, the trees are all part of our primeval world. It is where we feel most at home. I think practicing outside transforms a stagnant routine into a heightened experience.
During the winter I offer spatial classes at a salt room. The dry salt is very beneficial for detoxifying the respiratory system and promotes better breathing, sounder sleep, and overall wellness.
SS: What's the most rewarding part of being a yoga teacher?
KB: There is nothing more rewarding than knowing and seeing the evidence that I've made an impact on someone's life or multiple lives. As a yoga teacher, I don't seek rewards and praise.
Students often ask me how to improve their practice, or why they feel certain things, why some thoughts come up unexpectedly. These students need teachers to show them their potential and find out what works for them to learn best. Everyone learns differently and it is up to teachers to find out how these students learn effectively. The feeling you get when these students turn those statements around and into, "I did it! I am so proud of myself," is absolutely priceless. Don't let your students give up and never ever give up on them either. I live for those moments.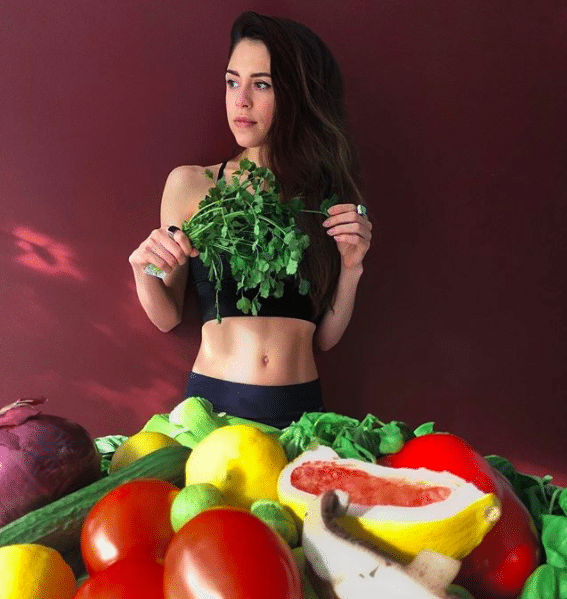 SS: You practice wellness in every aspect of your life through your active lifestyle and a vegan, paleo diet. What's your advice for those just beginning their journey of self-care?
KB: Self-care is often a very beautiful thing.
It is enforcing a morning routine and cooking healthy meals and thinking what you're putting in your body and on you body, approaching a holistic lifestyle in any aspect of you life. It can be making a choice to go to a nontoxic nail salon like sundays studio or even no longer just running from your problems and calling the distraction a solution.
Sometimes it is doing the ugliest thing that you have to do, like sweat through another workout or tell a toxic friend you don't want to see them anymore. The best advice that I can give is to learn how to love yourself and know that every choice that you make in this moment affects your future. So make the right decisions.
SS: Do you have a favorite quote or mantra that you live by?
KB: What is my path to happiness:)
SS: How do you relax when stress levels are high?
KB: I teach a yoga class. It's like an energy exchange—I give and I receive. Some of my students have a very stressful job, and after class, they feel relaxed. It relaxes me to see them being relaxed.
SS: What does beauty mean to you?
KB: I see the beauty in others. In life, we don't always put much attention to it, but we are always aware of that one person: the person who is always smiling, the person who always has something positive to say, the person who does anything to brighten up someone's day. That is the person with a beautiful soul.
Even throughout their darkest of days and struggles, beautiful souls tend to look on the positive side of things. They believe that deep down, no matter how rough something is, situations will always turn out for the better.
When it comes to people—whether it be friends, family, or strangers—beautiful souls show great care and concern for others. Beautiful souls know that everyone may be going through some type of struggle, and they want to see everyone doing well and succeeding. They know that life is not a competition—it's about helping each other and helping them throughout this race of life.
They believe trust is key, so believing in others is a foundation of trust. If you break their trust, then you will lose a beautiful soul like the breeze in the wind. But the beautiful soul will not be upset, or sad. The beautiful soul will continue to carry on, hopping, skipping, jumping, and laughing to his or her next destination. No little disappointment in life will stop that soul from continuing on with non-stop happiness and joy.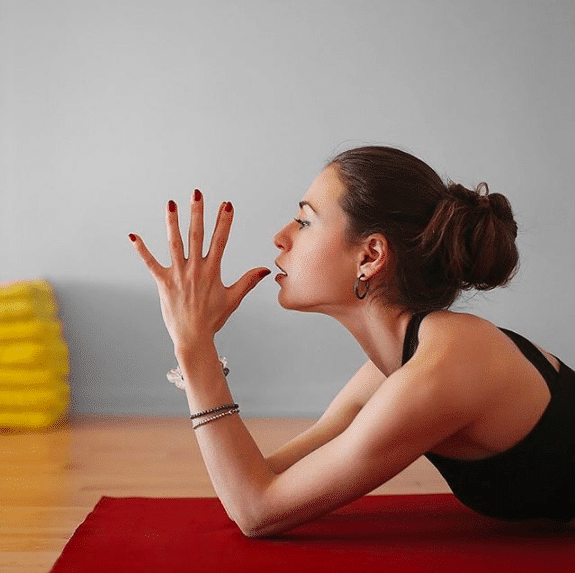 SS: What's your favorite way to spend a Sunday?
KB: I'm a super busy gal and it's rare when I can stay home on Sunday, but when I have a chance to do nothing and spend a whole Sunday with my family and friends, it is a blessing. First, I like to stay in bed for as long as I can. I call it a lazy Sunday. Second, I take my dog for a really long walk in a park (the longest walk we took was for 3 hours). I like to bake and try new gluten-free recipes. This is a perfect internment in the afternoon. If I'm free on Sunday, I can spend an extra hour Skyping with my family in Moscow. My mom misses me a lot, and by talking to her longer, I feel relief from the guilt that I don't spend enough time with her. I love making my home to look nice. Candles, family pictures, a fresh tablecloth— everything should be be perfectly done before dinner. Finally, every Sunday, I have a ritual to set up a personal intention for the week in front of my alter. I pray and talk to God.
Follow Karina on Instagram for daily posts to inspire and motivate at @blissedhappiness.
[wpcs id="23066″]