Callus. We all have it but it can be a struggle to deal with.  Especially now that we're wearing sandals and want our feet to look beautiful and healthy.
When we go to salons, it's easy because we have the nail specialists to help us deal with callus. But if you're too nervous to visit salons just yet or simply want to maintain soft and healthy feet at home, this is for you!
 But first, let's talk about how we can prevent callus.
How to prevent callus
This is the most enjoyable part of getting rid of callus. Soak your feet in warm water with dead sea salt or Epsom salt. This can soften the skin and prevent the dead skin from accumulating over time. 
If you don't have a foot tub, you can bring a pumi bar to your shower and lightly scrub the sides and the back of your feet to help exfoliate the rough areas.
 A very helpful tip you can do is, put on an extra amount of foot cream all over your feet and then put on super soft socks before you go to sleep. You can do it for 3 to 5 nights. Your feet will thank you! They'll become softer and your cracking lines and dryness on your feet will gradually disappear. We suggest you do this after a pedicure or a foot scrub.
Methods to take care of callus
Depending on how much callus and dead skin you have, you should choose tools that are extra coarse to scrub the layers of dead skin. 
Also, depending on your personal preference, if you like to do dry file or wet file, there are two useful and effective at-home tools we would like to recommend, both of them are antibacterial and washable, reusable and lightweight. 
Probelle 2-Sided Callus Remover foot file can help remove callus on dry feet with the nickel-metal surface. You can use it for a dry pedicure as it has a medium side and coarse side. 
Our pedicure kit also contains a Pumi bar which you can use on both dry and wet feet with and has a coarse as well as an extra-coarse side. You can use it around toes and on soles of feet to remove callus.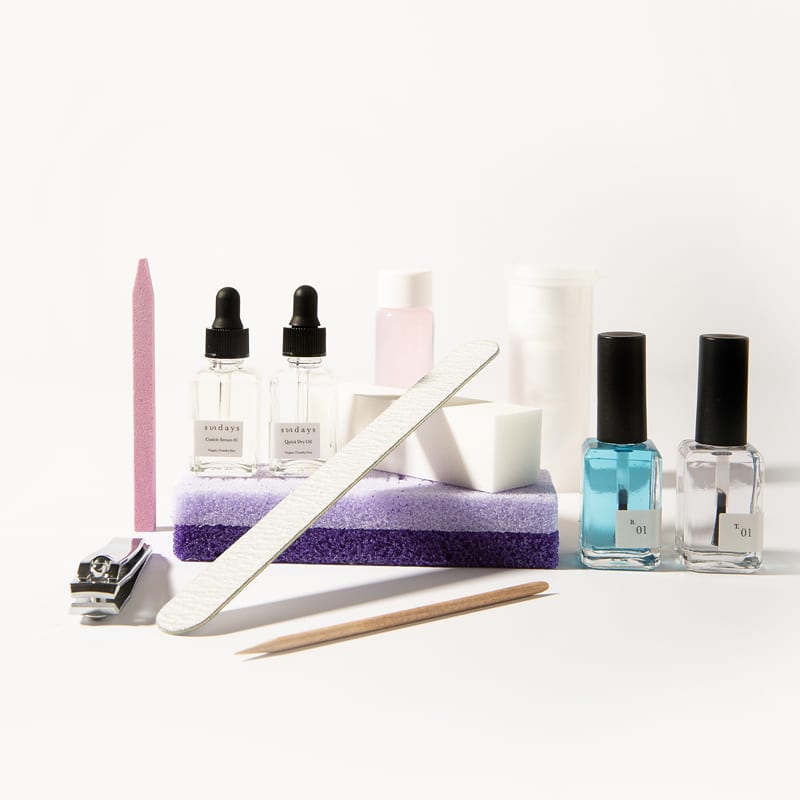 We hope this helps you deal with callus at home. Please feel free to comment below if you have any questions, and our nail experts will answer!
And if you wanna find out more about at-home nail care we suggest you take a look at our IGTV! Our founder Amy shows you how to do everything from an at-home pedi to mani.