Sundays is elated to announce another collaboration with atelier Zang Toi for the House of Toi's Autumn/WInter 2018 debut at New York Fashion Week.
This season follows the story of an American beauty traipsing through the alluring city of Rome, and embarking on a passionate, if not ephemeral, romance. The rose-colored glasses highlight the blush hues of love complementing sultry reds of lust. The crescendo comes as she descends a gilded staircase in a crimson dress reminiscent of Valentino's signature red gown antecedently showcased in the Eternal City. Her hand glides down the banister to enter a grand banquet and all eyes are on her. And her nails.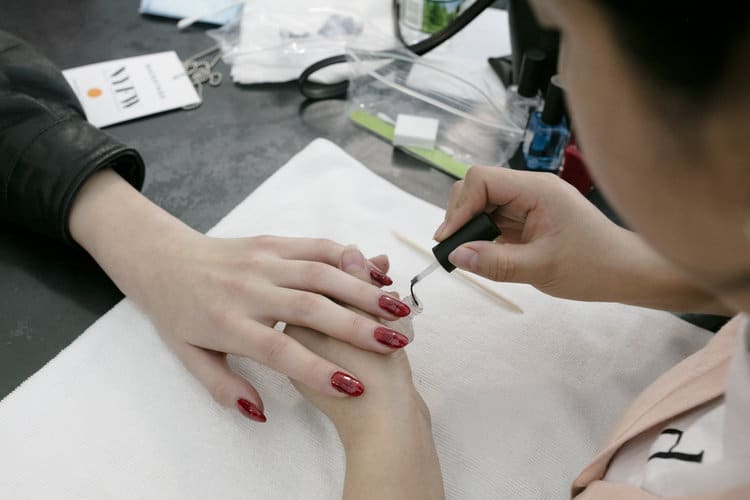 In a celebration of House of Toi's bright and decadent designs, lead designer Zang Toi and sundays founder Amy Ling Lin once again joined forces and conceived a nail art design that would reflect the bold resilience of a classically elegant woman with sex appeal.
Each design features one matte and one gloss finish in the the scarlet of the season, highlighting Zang's interpretation of Rome as both elegant and sexy, classic and demure. The best part is that all of the polishes complement natural beauty, boasting a non-toxic, vegan, and cruelty-free polish that will last.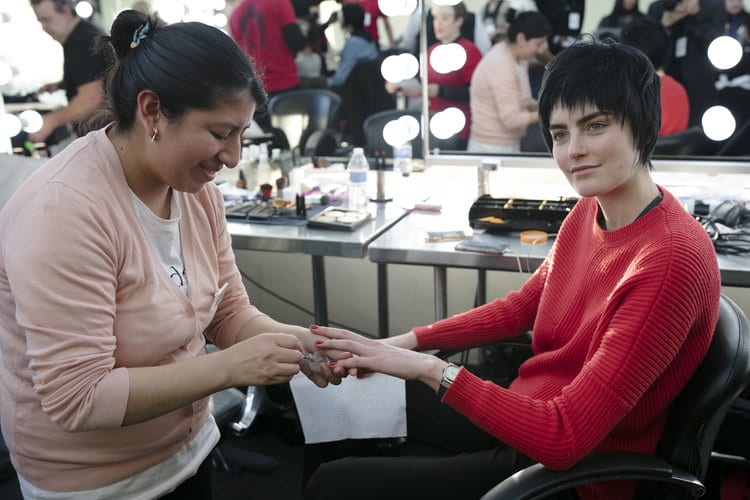 "I wanted my Fall 2018 nail design to make a strong statement on our timeless beauties," says Zhang of the collaboration. And strong it is. Much like it's moniker as the Eternal City, Rome, its royal red, and natural beauty, will never go out of style.
[wpcs id="23066″]