Here is our list of the top 16 date night ideas in NYC
A date night is a planned outing or activity that couples undertake together to spend quality time with each other. It is usually a special occasion where the couple can focus on each other and strengthen their bond. Date nights can take many forms. Some examples include going out to dinner, watching a movie, attending a concert or a sporting event, taking a walk in the park, or even trying a new activity or hobby together. 
This list includes:
Dinner cruise date ideas

Outdoor date ideas

Roller skating date ideas

Comedy show date ideas

Wintertime date ideas
Let's get into it!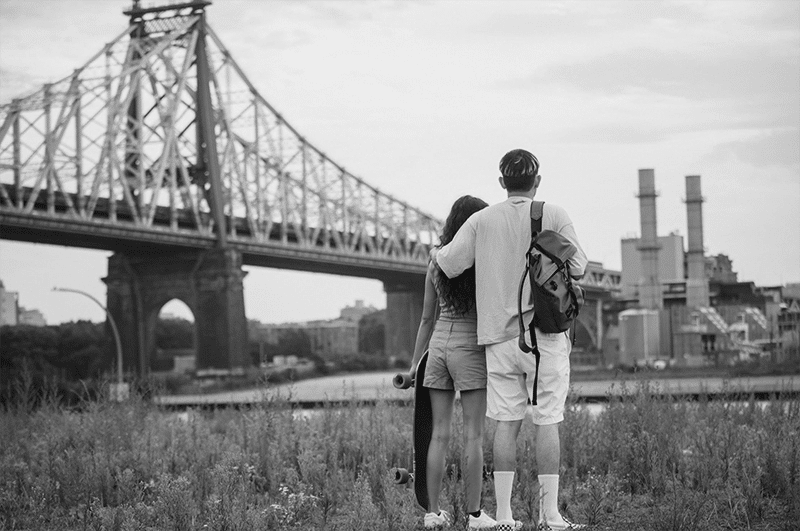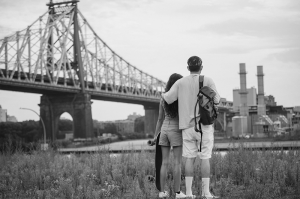 List of NYC Date Night Ideas
From having a cozy dinner in an igloo to catching a hilarious comedy show, check out some of the best date night ideas in New York City below.
1. Dinner cruise through the New York Harbor
Event Cruises NYC hosts one-of-a-kind experiences which allow you to be extra fancy and romantic as you take in the stunning views of New York Harbor and tuck into fresh bagels, delectable quiche, amazing salmon, and a range of exquisite desserts. After that, you can enjoy your choice of champagne, mimosas, or bloody marys while unwinding for three hours on a next-level magnificent, luxury boat from the 1920s. So, as you settle in among the spacious windows, cozy booths, and magnificent wood tables, enjoy the mesmerizing views of the Brooklyn Bridge, the Statue of Liberty, and the Empire State Building.
Check out Event Cruises NYC for a list of dinner cruises in NYC.
2. Enjoy afternoon high tea at the King's Carriage House
In New York City, there are many fantastic locations to enjoy afternoon tea. However, a popular choice, and for good reason, is King's Carriage House. As soon as you enter, you will feel as if you have been taken back to the Victorian Age. Additionally, visitors have a large selection of teas to pick from at King's Carriage House. Along with ordering tea, you can also order a variety of delicious appetizers, such as cute tartlets and finger sandwiches. If you are trying to really woo your date, you can even upgrade to a delectable dinner which will include a full meal along with your tea.
Learn more about King's Carriage House. 
3. Spend a few hours at Lola Star's Dreamland Roller Rink
Skating at Lola Star's Dreamland Roller Rink is one of the most fun date night suggestions in NYC! One of the more unusual date night spots NYC has to offer, this roller disco rink with a 70s design is the ideal place to spend a night on the town. From spring through fall, every Friday, put on your best disco-era attire and head over to Lola Star's Dreamland Roller Rink. You and your honey can happily skate on this incredibly stylish ring for hours on end in Prospect Park and tap into your playful, childlike sides together.
Learn more about Lola Star's Dreamland Roller Rink. 
4. Become a ping pong champion at SPiN New York
The greatest New York City date ideas frequently involve food and drinks, plus an activity. Since SPiN New York is a sort of lounge that is mostly known for its ping pong, this unique hideaway succeeds on all of these fronts. Ping pong tables, a social league, and competitions are all available at SPiN. This way, you and your date can enjoy playing as many games of ping pong as you desire. Additionally, there are a ton of foods and beverage options available, like the delicious red velvet brownie for dessert, the distinctive carbonara pizza, and the scrumptious Chad's Burger. Since some of SPiN's hallmark drinks include the PB&J old fashioned, the sixth burro, and the summer someplace, you should not skip the drink with your meal.
Learn more about SPiN New York. 
5. Catch a comedy show at Comedy Cellar
One of the top comedy clubs in the country is known to be New York City's The Comedy Cellar. In reality, hundreds of well-known comedians, including Kevin Hart, Dave Chapelle, and Sarah Silverman, have given performances at this legendary venue. Who knows, perhaps during your visit you will get to see one of these comedic legends perform. You might also catch a few upcoming comics before they break out and become well-known figures around the world. In either case, The Comedy Cellar is THE spot to be if you're seeking the best New York City date ideas of them all. Just be aware that there is a minimum of two drinks per person with a maximum of three. This location is also located inside a small basement, so it WILL be crowded—get there early!
Read more about The Comedy Cellar. 
6. Find the best hot chocolate in NYC
Sipping hot chocolate, along with sharing a little body heat, is a romantic way to warm you up in the winter. Discovering the city's best hot chocolate is one of the best winter date ideas NYC has to offer. However, it's clear that New York City is a sizable city, meaning there are many fantastic locations where you can get hot chocolate. Start with the notable and decadent Jacques Torres Hot Chocolate, which is everyone's favorite—and for good reason. Then, you can take your date over to Max Brenner and Dominique Ansel Bakery to confirm your suspicions. After all, these locations frequently compete for the distinction of serving the city's best hot chocolate. That said, you and your companion will have to decide which option is actually the finest.
Check out Jacques Torres Hot Chocolate. 
7. Go ice skating at the Rink at Rockefeller Center
Ice skating in the Rink at Rockefeller Center is one of the most recognizable Christmas activities in New York. Therefore, why not plan a date night with that special someone? Skate around the rink, hand-in-hand, and enjoy the moment, along with those incredible views. Plus, you can walk around the markets and shops after a nice long skate to purchase knick-knacks or a hot beverage to warm you up. It does not get more romantic than this!
See more at the Rink at Rockefeller Center. 
8. Treat your crush to a spa date at Sundays
Treat yourself and your lover by making a reservation for a couple's pedicure at Sundays. The Eco-Paraffin pedicure is one of the several pedicure options available at this NYC spa. Shea butter and natural oils are used to create the Eco-Paraffin pedicure—a plant-based, all-natural, ethically sourced alternative to conventional paraffin manicures. Eco-paraffin softens and moisturizes the skin by eliminating dead skin cells and opening pores, while the heat of the therapy encourages blood flow, relieves sore muscles, and loosens stiff joints. This winning combination also includes a 10-minute massage and the benefits of standard pedicure services. Sundays has a great sale going on called "Menly Monday," which will give you 20% off if you bring a guy friend.
Learn more about Sundays. 
9. Ride bumper cars on ice at Bryant Park
Bryant Park offers more than just fantastic ice skating. This Winter Village also lets you drive bumper cars across the ice. Bryant Park's bumper cars is a super fun experience that you simply must have if you are going on dates in NYC this winter. Normal bumper cars, after all, are entertaining by themselves, so you can only imagine how it feels on ice! When the rink is frozen, you will slip, slide, and crash more than ever before, making this one of the top New York City date ideas on this list.
Learn more about Bryant Park bumper cars. 
10. Watch a Broadway show
Nothing screams class and elegance like seeing a Broadway show in New York City. If you want to stay warm while on a date in NYC, engage in a fun indoor activity like seeing a fantastic Broadway performance. After all, Broadway shows like The Lion King, Hamilton, and Les Misérables are legendary in New York City. You will have a ton of options because there are numerous Broadway productions that perform up to eight times every week. Your date will be impressed with your high-end interests and exquisite tastes guaranteed.
Check out the show schedule at Broadway. 
11. Dine in the dark at Abigail's Kitchen
Head to Abigail's Kitchen in NYC for the best dinner in the dark experience. There are several delicious plates included in this four-course dinner. But until you consume them, you will not understand what they are! Eating dinner in the dark is truly an exceptional culinary phenomenon. As the name suggests, this is one of the greatest New York City date suggestions where you will eat in complete darkness, either because all the lights are turned out or because everyone at the table is required to wear blindfolds. The purpose of these kinds of eateries is to suppress your other senses, which in this case is your sense of sight, in order to heighten your sense of taste. Talk about romance and mystery!
Learn more about Abigail's Kitchen. 
12. Experience "Romance Under the Stars" at Hayden Planetarium
"Romance Under the Stars" is an annual event held at Hayden Planetarium on Valentine's Day. The stars are undoubtedly the focal point of "Romance Under the Stars," which is especially exciting given that New York City's extensive light pollution makes it very difficult to see stars. However, Hayden Planetarium provides this unique experience for you and your date so you can have a romantic movie-like moment under the starry sky with your honey. Additionally, "Romance Under the Stars" features live music, an open bar, and delectable hors d'oeuvres in addition to all of the magnificent stars.
Learn more about Hayden Planetarium. 
13. Spend a night playing games at Barcade
One of the nicest places for a date in NYC is Barcade. This old school arcade has all you need and more from one of the greatest themed restaurants in NYC, including entertaining activities and delicious food. Barcade was the original arcade bar when the brand initially debuted in 2004, with the main selling point being its enormous selection of vintage arcade games, many of which are still playable today. Although the games at Barcade are the main attraction, do not overlook the bar area. In order to experience one of the best New York City date ideas ever, get a few beers on tap, nibble on some loaded tots, and gobble down the pulled pork sliders. Then, hit the arcade games to determine who the ultimate Barcade champ is.
Learn more about Barcade. 
14. Have dinner in a winter igloo
Every December, images of winter igloo dining alternatives begin to appear on Instagram feeds worldwide. You will see what a fantastic idea for a winter date night it is as soon as you view these pictures, too! After all, you will be able to savor delectable cuisine, enjoy breathtaking views of the snow-covered city, and maintain your warmth within a charming igloo. Additionally, you are in luck because NYC has a few different winter igloo eating alternatives that are among the best winter date suggestions available.
Check out the list of places that offer dinner in an igloo. 
15. Take a whiskey tour at Kings County Distillery
Kings County Distillery has been producing high-quality whiskey for well over a decade and has unquestionably mastered the art. To discover more about how they transform grains into this potent yet delicious spirit, you and your date can participate in one of their many available tours. You may schedule a guided whiskey tasting session at Kings County Distillery in addition to taking a tour to learn everything there is to know about the process of making whiskey. Then, as you enjoy one of the greatest New York City date ideas of all, you will learn how to recognize the best whiskeys available during your tasting class.
Book your tour today at Kings County Distillery. 
16. Listen to live jazz at Harlem Safe House Jazz Parlor
A night of live jazz can be found in Harlem at the spectacular Harlem Safe House Jazz Parlor. With hors d'oeuvres, wine, and dessert available, this private event offers a haven where music enthusiasts may unwind and interact with musicians. Every month on the first Thursday, this outstanding date night in NYC features live music performances by diverse musicians at various Harlem residences, making each occasion truly unique. The low-lighting and soothing sounds will be sure to score you a second date.
Learn more about Harlem Safe House Jazz Parlor. 
Conclusion
Whatever kind of date you are looking for can be found here in New York City. Whether you are searching for something romantic like dinner in an igloo or just something fun like hanging out in Barcade, NYC will have some incredible options for your special day.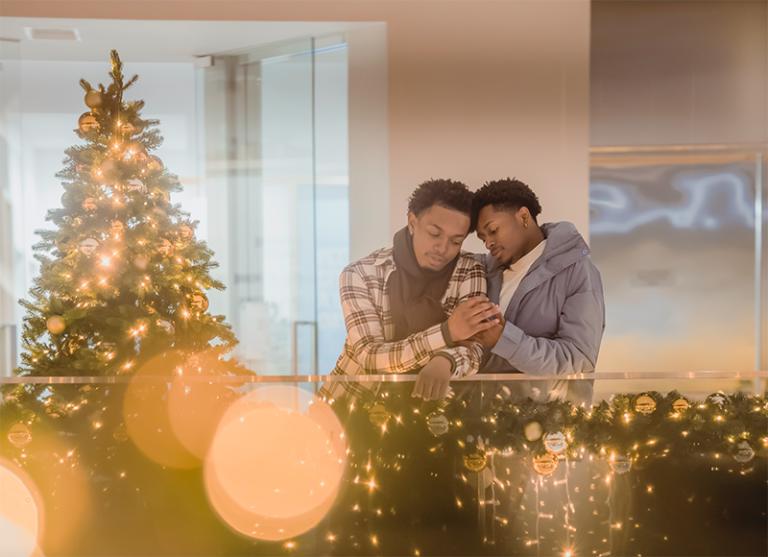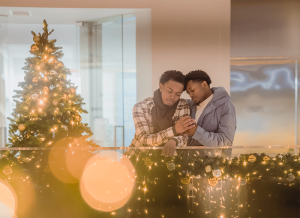 FAQ
Where can I go for a date night in NYC?
The ideal date night is literally right around the corner thanks to New York City's unending selection of top-notch entertainment, renowned art galleries, unparalleled shopping, and warm and inviting restaurants. Spend a romantic evening in your own neighborhood or venture across town to a location you have always wanted to see.
What can couples do in NYC?
Every couple's likes and interests are catered to in NYC. While art fans might pop into a BYOB pottery class, take graffiti lessons, or simply meander around The Met, The Guggenheim, or the MoMA, food enthusiasts can join an incredible local cuisine tour or cooking class. Want something a little more exhilarating? Try nighttime helicopter rides or rock climbing!
Where should I go on a first date in NYC?
Do you have the butterflies that come with a first date? Do not be concerned. Reduce the stress by going on a date that provides several opportunities for relaxed conversation, such as fine-dining cooking lessons, a leisurely stroll through the botanical gardens, or a competitive game of ping pong. Or just sit back and listen to someone else talk at a comedy show or concert! When the show is over, you can discuss what you liked about it with one another.