Since ancient times, pearls have been known to be precious, gemstones of inner wisdom. They have healing energy as they carry the movement of water within them. Found in the deep blue depths of the ocean, pearls inspire you to find your inner balance, flow, and a sense of harmony. This collection was inspired by just that. It represents inner wisdom and the divine feminine.
Just in time for spring, the three trending iridescent shades from the collection will surely get your nails noticed!
It all started with a pearl necklace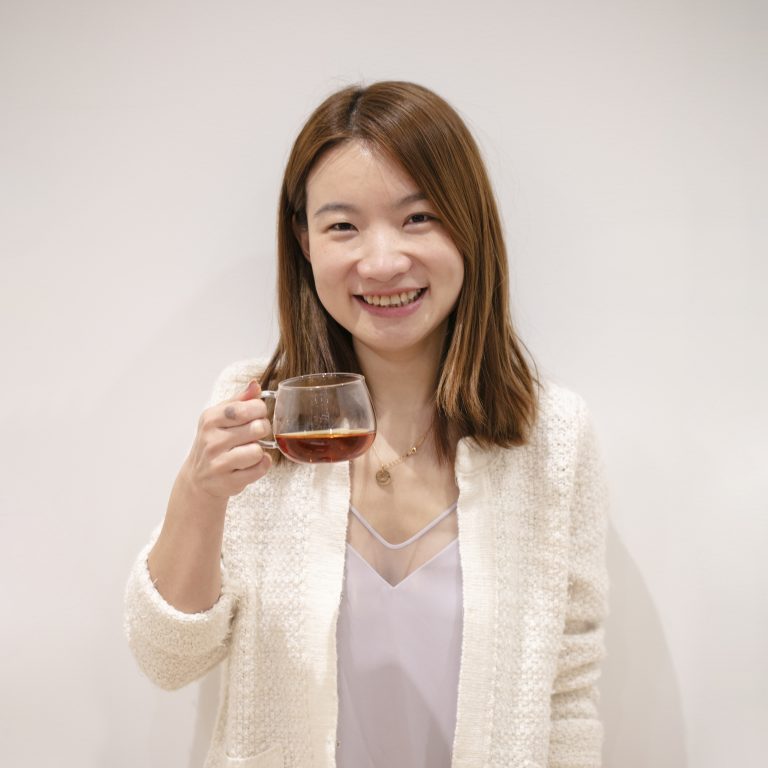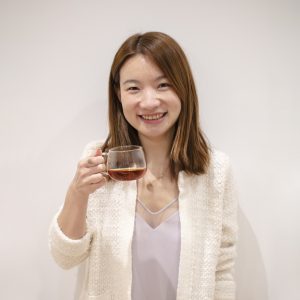 "Many years ago, I wore my pearl necklace to my job interview. It wasn't my first job interview, but actually my 20th. I just graduated from college and wasn't sure if I was ever going to get a job. I came across a post about powerful women with pearl necklaces, so I bought mine at a vintage shop. I wore them with my suit and instantly felt like a grown-up. I got the job. The memory of this pearl necklace has always been positive for me, with all the power and grace of divine feminine energy.
I hope this limited collection will bring out the power and energy inside you every time you look down at your hands."
The Collection
L.07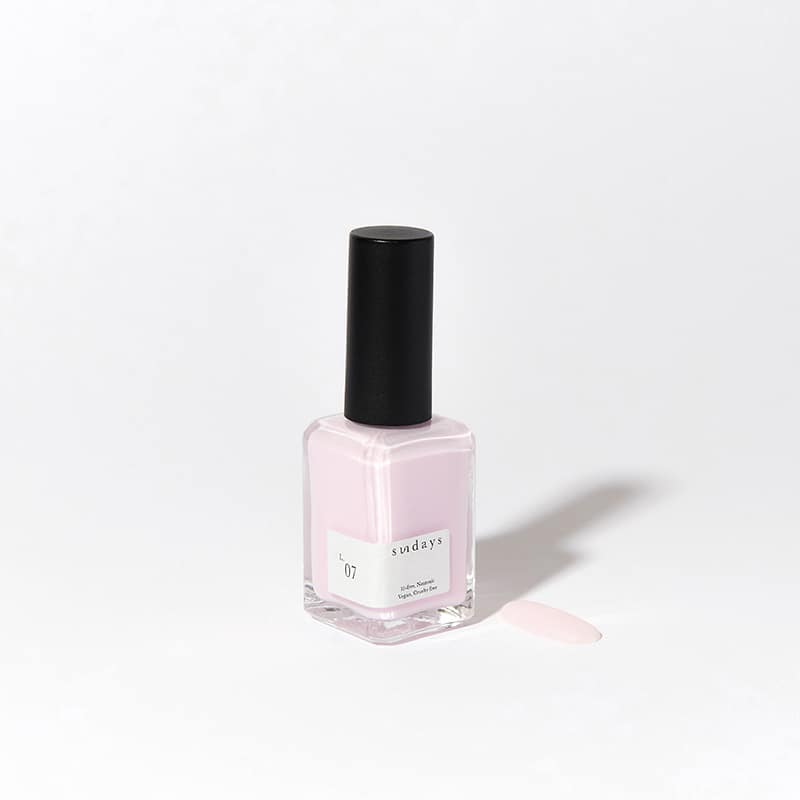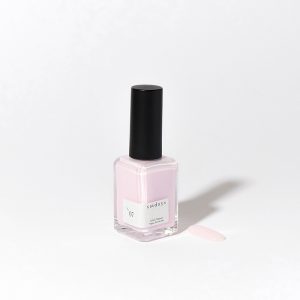 A delicate powder pink, with soft opalescent shimmering and subtle hues of purple that reflect under the sunlight creating an elegant but mysterious look. Pairs perfectly with a fluffy sweater, white shirt and a vegan leather dress.
L.08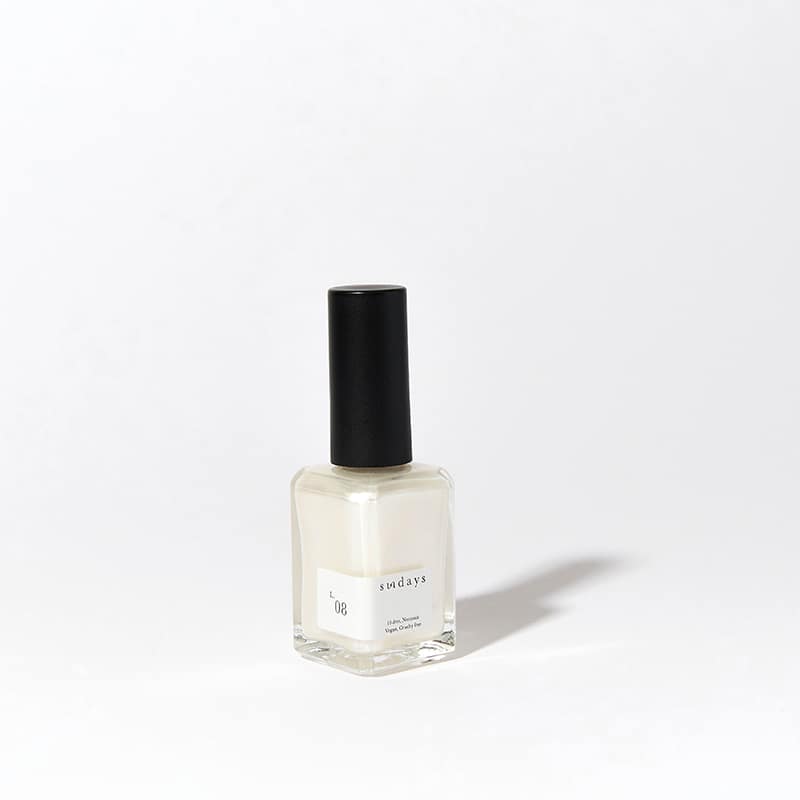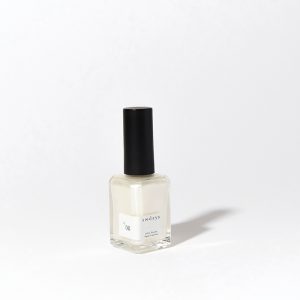 A glazed white pearl with a moonlike shine and a soft finish. It is a very versatile color perfect to wear to a celebration like a wedding or a glamorous party night. It also has a centering energy and goes well with your yoga outfit.
L.09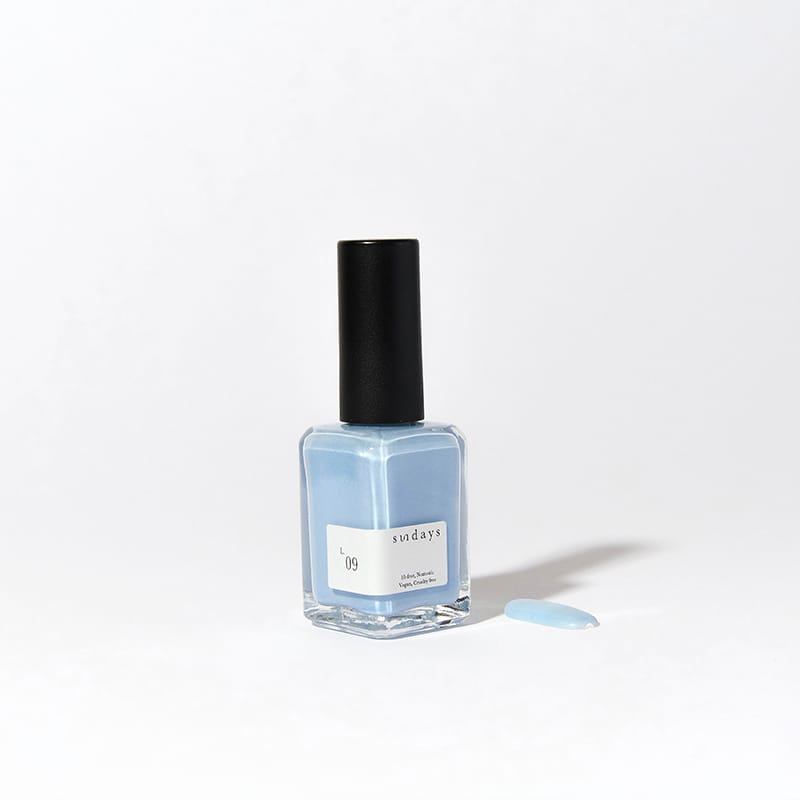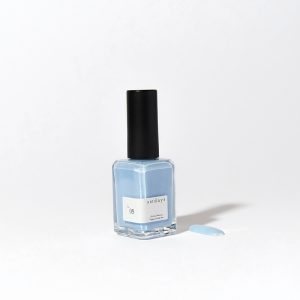 Light ocean blue with a pearl finish and a very subtle shimmer. A color that is full of positive energy but calming at the same time. It goes well with all your jeans and tops and can be worn all season.