The philosophy of wellness and self-care has expanded beyond simply "looking your best." People want to feel their best, too, and treat their bodies well. After years of experience in the salon industry, we have found that nail care is often about much more than a manicure. It can be a reward, a pampering escape, a special gift, or a way to exercise mindfulness, build confidence, and appreciate yourself. That's where sundays comes in. Our products not only make clients feel beautiful, they also have their health in mind. We've focused on tackling the problem of harmful chemicals being used in the nail salon/spa environment by offering nontoxic, natural nail care products and services to our clients. Our nail polishes are "10-free," cruelty-free, and vegan. Because when it comes to beauty, less really is more.
sundays was inspired by a chain of nail salons that our founder and CEO, Amy Ling Lin, started four years ago. Upon learning the ins and outs of the industry, she made it her goal to solve the problems (including the use of toxic products) plaguing so many salons. Besides our unique polishes, sundays offers wellness-based spa services that encourage mental and physical well-being. Personalized services include morning meditation classes, all natural hand and foot treatments, and a 2-in-1 manicure session paired with guided meditation. We also offer on-demand experiences, so a sundays specialist can make clients feel pampered in the comfort of their own homes.
For those looking for a relaxing escape, however, our NoMad studio serves as the ideal getaway. Our interiors aim to embody "Hygge," the Danish term that conveys a warm atmosphere built on harmony, comfort, and good people. Reflections of Nordic culture and minimalism can be found throughout sundays, from our handmade Danish chairs to our chic and sleek nail bar. Our 2nd floor is a relaxing lounge that overlooks the nail bar. Enjoy a drink (or two), catch up on your latest reads, or rent out the whole studio for the next event you plan. We have the perfect space for corporate events, bridal showers, or really, any reason to celebrate life. sundays also welcomes artists to host pop up events or exhibitions. We stand by our multifunctionality and wish to serve as an inviting oasis in the bustling city.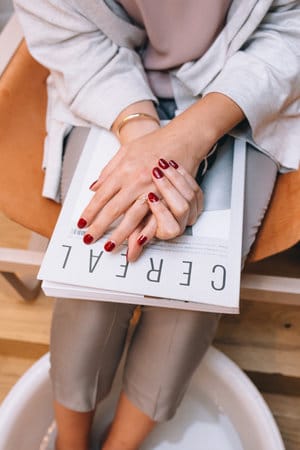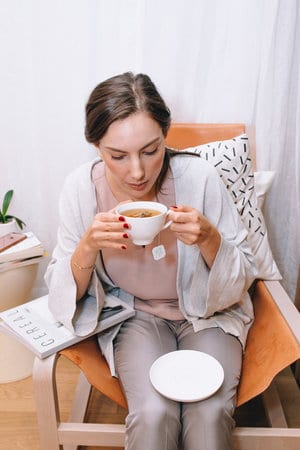 [wpcs id="23066″]