You found our list of the top hair salons in NYC.
Hair salons in NYC are hair care service business in the New York City area. A hair salon is a store run by hair stylists who often specialize in different areas of hair care, including coloring, extensions, trims, blow outs, and more. NYC has options for higher-end boutiques and more cut-and-dry salons. 
This list includes:
Health and well-being hair salons

Color specialty hair salons

All-natural, non-toxic hair salons in NYC

Modern hair salons in New York, New York

Luxury hair salons in Manhattan
Let's get into it!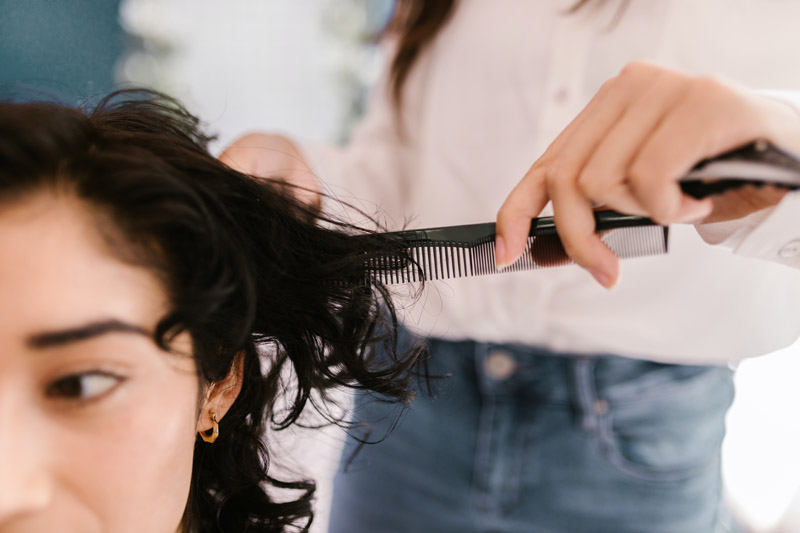 List of Best Hair Salons in NYC
Are you looking for the ideal location to give your locks some TLC? From 23rd Street Hair Salon to Butterfly Studio Salon, check out our list of the best hair salons in NYC below. 
Bumble & Bumble Salon —

In New York City, the Bumble & Bumble Salon is a popular stop for trend-setters who want to remain on top of the latest hair care developments. When providing services, including haircuts, color services, and the ideal style session, this excellent team of skilled stylists exclusively employs Bumble & Bumble unique hair products, all of which are proven to keep your locks healthy and vibrant. 
Julien Farel Restore Salon & Spa

— World-famous hairstylist Julien Farel is known for his particular brand of cutting-edge styles, eye-catching color, and meticulous accuracy. In order to give each client a special, superior experience, Julien opened his first salon in the middle of Manhattan in 2004. With individualized attention, opulent amenities, and top-notch service, Julien Farel Restore Salon & Spa will make sure you look and feel your best.
Sally Hershberger Downtown Salon

— The hair care industry has recognized Sally Hershberger Salon as a leader and top standard across the board. The highest celebrity-caliber hair treatments, including the best cuts, colors, and styling, are offered by Sally Hershberger Downtown. Every visit offers the chance to try something novel and interesting because the Sally Hershberger staff specializes in developing personalized styles for each customer. Sally Hershberger Downtown is the go-to location for individuals wishing to have their hair looking its finest because of its knowledgeable crew of elite stylists. 
Serge Normant at John Frieda —

Celebrity stylist Serge Normant, a master of crafting sophisticated looks, works with a group of talented colorists and stylists who are dedicated to giving clients the finest possible hair care experience. Serge Normant, a stylist at John Frieda, specializes in everything from dramatic transformations to subtle color and texture adjustments. Serge Normant and his crew can have you looking and feeling like a star in no time, whether you want to make a big statement or add more shine to your hair. Serge Normant at John Frieda offers clients from all walks of life the best results possible using cutting-edge products and methods. 
Eva Scrivo Salon —

To suit your needs and tastes, Eva Scrivo Salon offers a variety of products and services. Every time you walk through the door, the Eva Scrivo Salon produces polished results, from haircuts, highlights, and treatments to blowouts, straightening, and extensions. Only the best products from prestigious brands like Kérastase are used by the personnel, who are highly qualified specialists. In order to help you look and feel your best, Eva Scrivo Salon is committed to provide the best possible hair care. These talented hair artists put a lot of effort into providing a remarkable experience that goes above and beyond your expectations from the moment you enter the salon until you depart. You will feel comfortable and calm while visiting Eva Scrivo Salon because of the contemporary, cozy, and welcoming ambiance it offers

.
Butterfly Studio Salon —

In the center of Manhattan, you will find a full-service salon called Butterfly Studio Salon in the midst of the chaos. This stunning salon offers waxing in addition to haircuts and styling. The skilled specialists are committed to offering consumers individualized services that are catered to their needs. Every visit is a great experience for everyone because of their dedication to quality. Everything is available at Butterfly Studio Salon New York, from classic looks to contemporary trends. The stylists will be happy to meet your preferences, whether you want a straightforward trim or a complex updo. Also, Butterfly Studio Salon provides a range of aesthetic services like waxing, makeup, and eyelash extensions.
Antonio Prieto Salon —

In New York City, Antonio Prieto Salon is the place to go for a cutting-edge hair makeover. With his skilled group of specialists, master stylist Antonio has been offering personalized beauty services since 1996. From cuts and color treatments to styling—no request is too large or small! Antonio Prieto Salon, which has received high recognition from Allure Magazine's Best Stylists List 2019, takes great pleasure in providing top-notch results while also providing exceptional customer service.
Warren Tricomi Salon Plaza Hotel —

Visit the renowned Warren-Tricomi Salon in the famous Plaza Hotel in New York City to escape into a world of pampering and relaxation. With top-notch materials and cutting-edge equipment, this staff of talented professional stylists can handle everything you need done to your hair, from quick trims to dramatic color changes.
Frederic Fekkai Fifth Avenue —

Frédéric Fekkai Fifth Avenue is one of the most well-known hair care brands, with Fekkai hailing from his Provence roots and Parisian schooling to the center of New York City. Customers are invited inside this opulent salon's contemporary retreat, where the best in hair and style improve the traditional Fekkai experiences. A global team of stylists cater to each visit in an eco-friendly setting while offering included services such as trademark cuts and color treatments. 
Oscar Blandi Salon NYC —

In search of a luxurious salon experience? New York City's Oscar Blandi Salon is the ideal option! The talented stylists at Oscar Blandi Salon offer individualized consultations catered to your preferences, luxury beauty products, and cutting-edge coloring and haircutting methods. Each product, from shampoos and conditioners to style aids, has been carefully chosen with a dedication to excellence you can rely on.
23rd Street Hair Salon —

New York City and the surrounding areas are served by this unisex salon called 23rd Street Hair Salon. Founded in 2007, 23rd Street Hair Salon offers treatments, coloring, styling, and hair cutting. A variety of cuts and styles can be done by these highly trained professionals who utilize secure methods and solutions for their clients. The 23rd Street Hair Salon also offers additional cosmetic services like threading, eyelash extensions, and hair braiding, as well as makeup and hair styling for special occasions.
Aerea Salon NYC —

Aerea Salon NYC offers clients services for makeup and hair styling. Precision hair cutting, Brazilian blowouts, balayage highlights, the Olaplex treatment, Japanese hair straightening, and the ombre color process are just some of Aerea's areas of expertise. Also, the talented staff are skilled in providing wedding hair and cosmetic services, including bridal hair and wedding makeup. The bride is the main emphasis of stylists, not her hair or cosmetics. In the magazines Long Island Bride & Groom and Cosmopolitan, Aerea Salon NYC has been highlighted as one of the top hair salons in New York City.
Alibi NYC Hair Salon —

Since its establishment in 2010, Alibi NYC Hair Salon has become a well-known salon in SoHo. Wine, house drinks, and organic teas are available for customers to unwind with while obtaining a fashionable haircut that highlights their natural attractiveness and face shape. Blowouts, coloring, highlights, ombre, balayage, and sculpting are among the many services offered. The stylists offer a free hair consultation to go over which haircuts will work best for each client.
Christo NYC —

New York City and the surrounding areas are served by Christo NYC. In addition to haircuts, hair styling, and hair extensions, Christo offers a number of specialty coloring services such as highlighting, lowlighting, and color correction. Christo Curlisto, also called the King of Curls, founded his salon in 2002 with 40 years of experience as a licensed professional hairstylist under his belt. 
David Ryan Salon —

In the Hell's Kitchen district of New York City, the David Ryan Salon is a renowned hair salon, operating for more than 20 years. The staff of qualified stylists offer all types of hair styling and coloring treatments while only utilizing materials that are safe for hair. Updos, curls and waves, retexturizing, and brow shaping are just a few of the many available services. Furthermore, extensions, full hair colors, and highlights are also offered. In the past, David Ryan Salon has styled celebrities and other members of the entertainment sector for major New York City events. 
Conclusion
Although navigating New York's diverse beauty scene can be intimidating, you don't have to do it alone. Based on client feedback and industry recommendations, we have compiled a list of the best 15 hair salons in New York City, so you can be sure to select the right one!
Regardless of the style or price range you like, these establishments offer first-rate treatments with skilled stylists ready to give your locks exactly what they need. These range from stylish blow-dry bars in Brooklyn to high-quality, luxurious Fifth Avenue salons in New York City.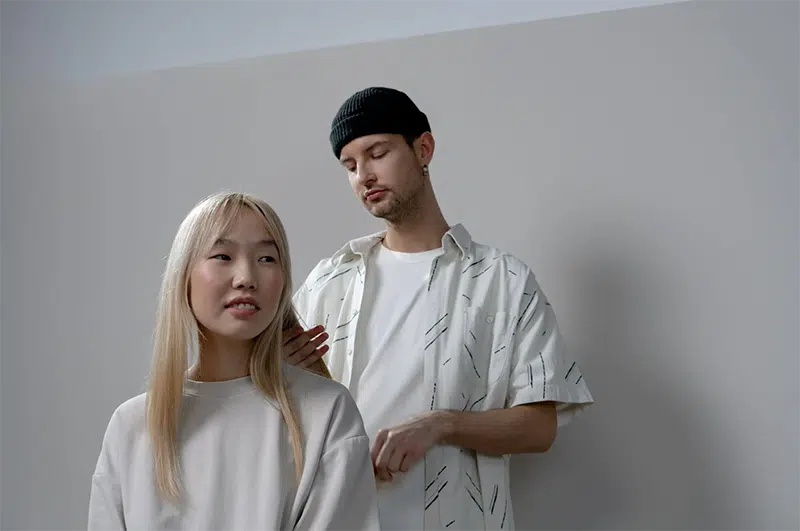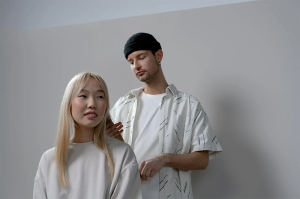 FAQ
What are the prices of hair salons in New York City?
The location, the kind of service, and the stylist all influence the cost of hair salons in New York City. Yet, on average, you may anticipate spending between $50 and $200 for a haircut. Adding color or highlights will normally cost an extra $50 to $100. You may spend up to $500 if you're seeking a more upscale salon with superior services.
What are the hours of hair salons in New York City?
In New York City, hair salons normally open at 9 am and close at about 8 pm. On the other hand, some hair salons stay open later, and some even open on Sundays. When scheduling an appointment, be sure to check the salon's hours.
What is the average wait time for hair salons in New York City?
In New York City, the typical wait period for a hair salon is around two weeks. Yet, some salons offer shorter wait periods while others have lengthier ones. It depends on the specific salon and the treatments they provide. We advise visiting one of the city's well-liked blowout bars if you want your hair done quickly. If you need to get your hair done quickly, blowouts typically take around an hour.