Even if September 23 was technically the first day of fall, it's never too late to find out what are the best fall nail polish colors of 2023! Right now, when the days are getting a little bit shorter and you're starting to see the changing colors of the leaves, everyone's manicures will shift from brights and whites to neutrals and earth tones.
Our Top 5 Picks
For fall 2023, the shades that will be trending are rich shades that reflect the cozy and colorful mood of the season. Amy Ling Lin, the founder of sundays and a leader in the nail industry, shares with readers the best shades to use. Whether you love a quick at-home manicure or a relaxing visit to sundays studio, these are the most popular fall nail colors to try!
1. Best Gold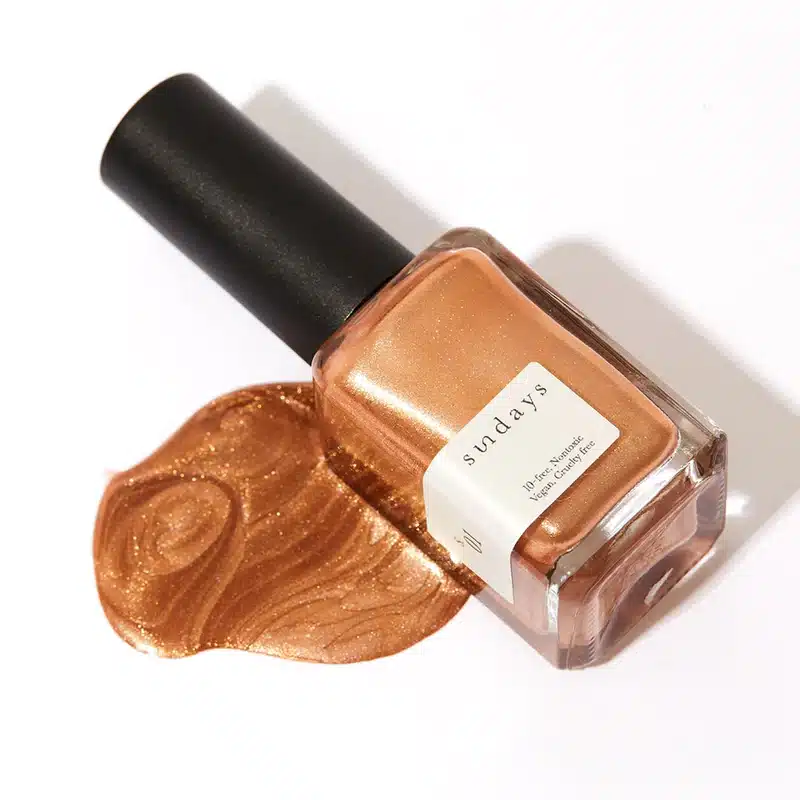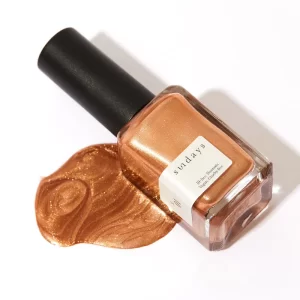 Gold will be a big hit this Fall. It is moody and dark like brown is, but the kiss of sparkle makes it more playful and light. Go for a shimmery shade like sundays studio' S. 01 that has an elevated every day look.
Shop at www.dearsundays.com
2. Best Berry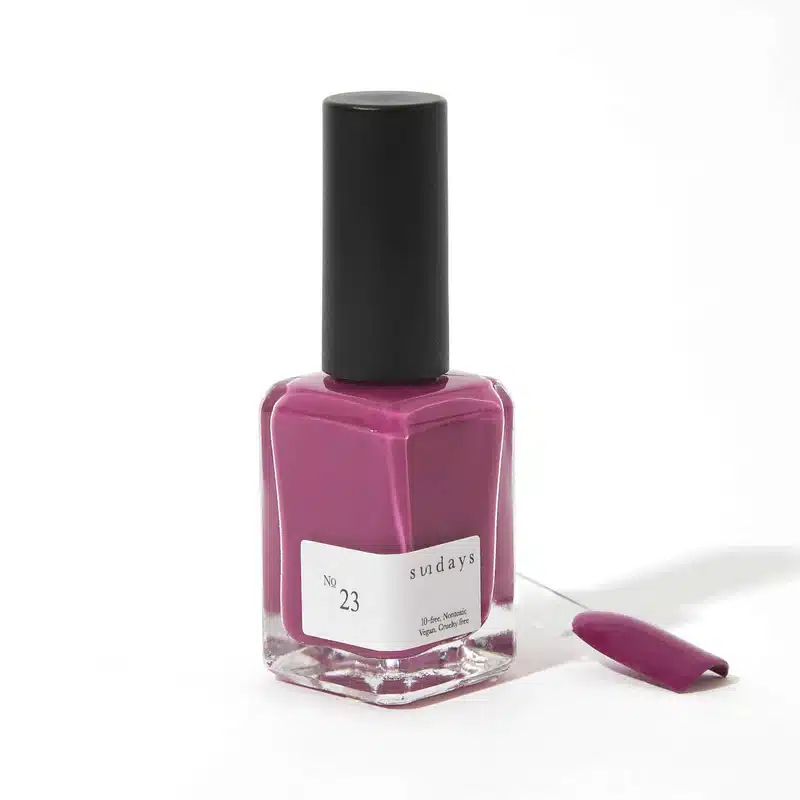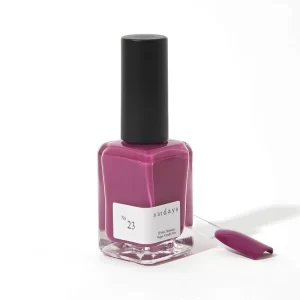 You can't go wrong with a berry shade, like No.23 by sundays studio. This deep and vibrant color adds color to the colder months. This is a perfect fall and winter shade that brings cheer. 
Shop at www.dearsundays.com
3. Best Blue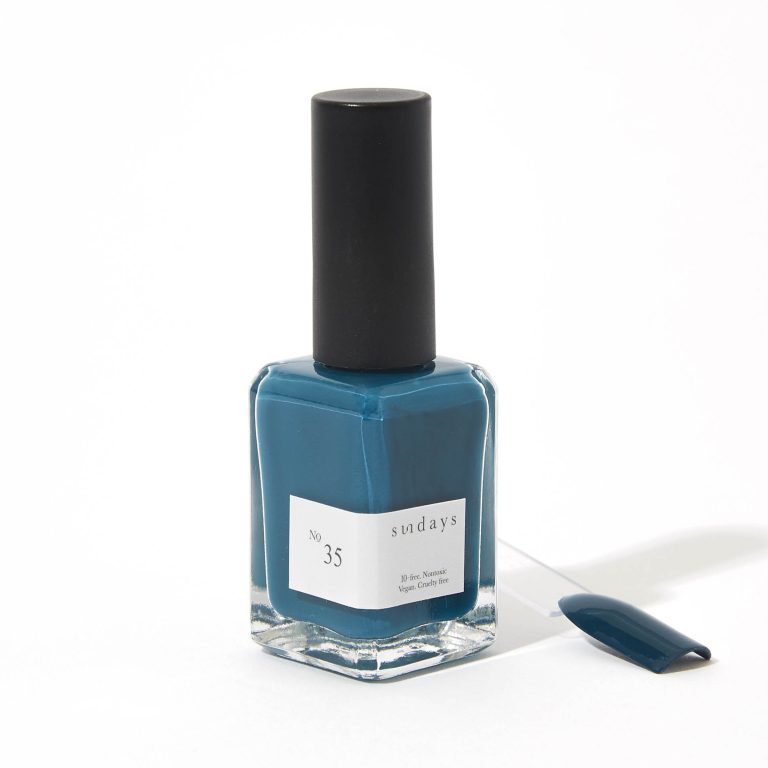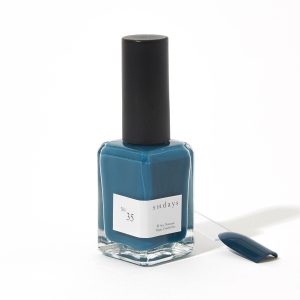 Blue is as dependable as your favorite pair of denim. If blue is bolder than you usually go, try sundays studio's shade No.35 that can be dressed up with your holiday party outfit or dressed down with a cozy knit sweater. 
Shop at www.dearsundays.com
4. Best Green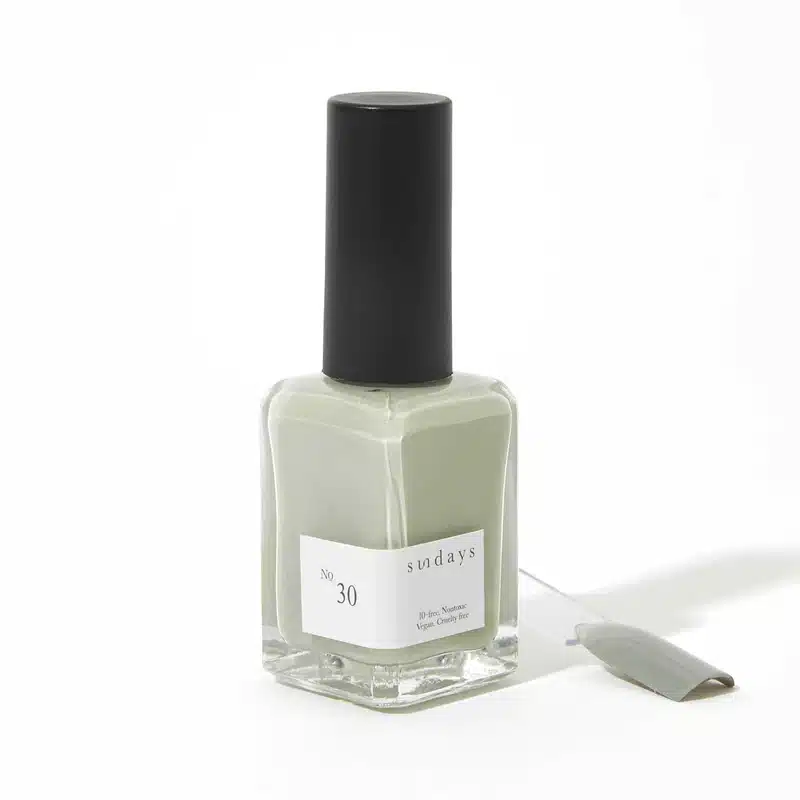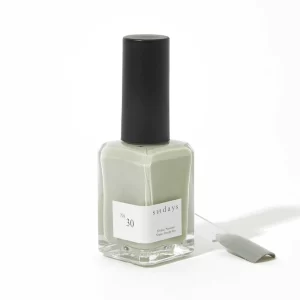 This combination of sage and olive green looks right at home on nails of any shape this fall. If you're looking for a green nail polish with the perfect earthy vibe, try sundays studio's No.30 for added zen this fall. 
Shop at www.dearsundays.com
5. Best Mauve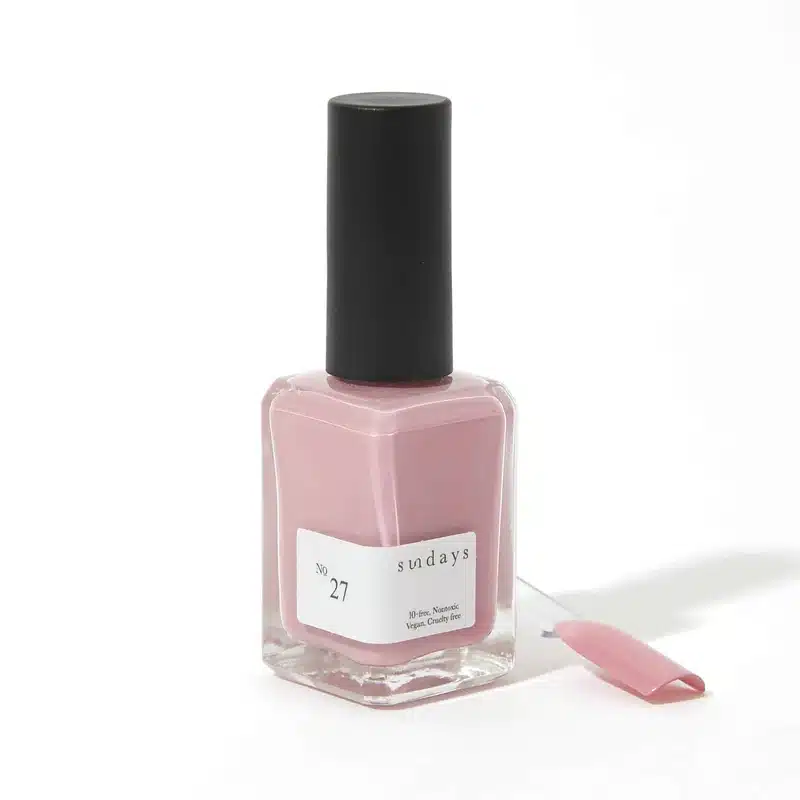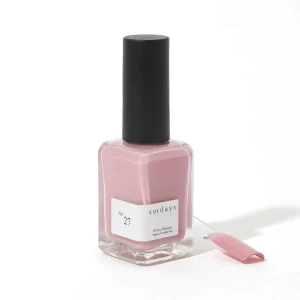 Not ready to put away your soft, pastel shades? Go for a muted version of the classic pink manicure with this mauve from sundays studio in shade No. 27. It has an earthy vibe that makes it a dreamy accompaniment to whatever cozy sweater you wear this Fall.
Shop at www.dearsundays.com
6. Best Nude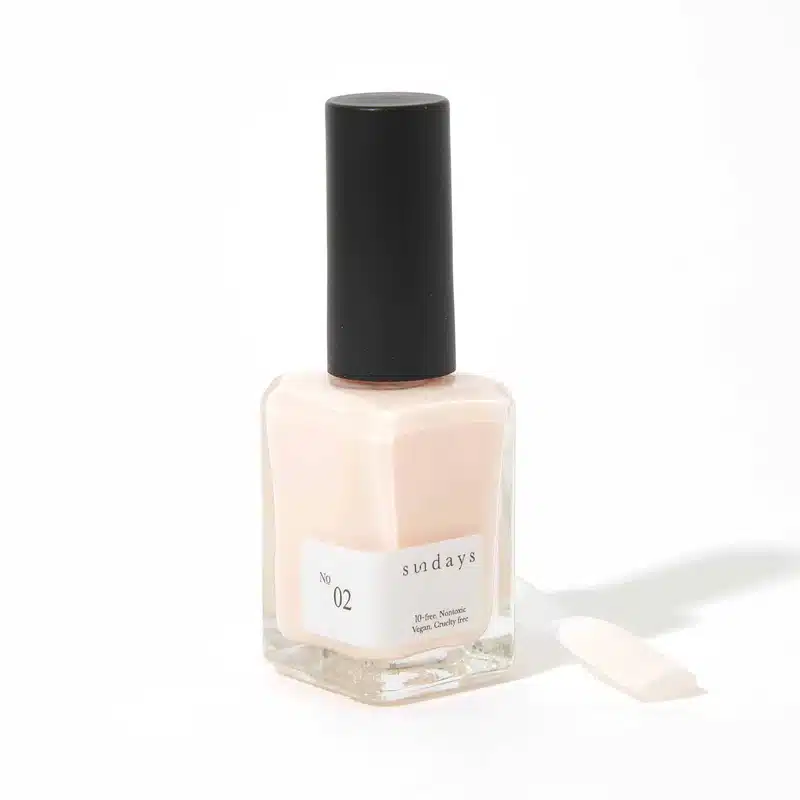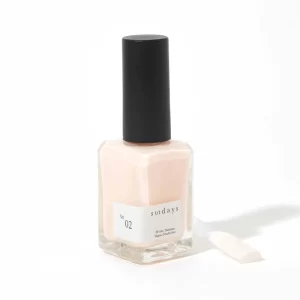 If you prefer to go more neutral, then you might find your new favorite nail polish if you try sunday studio's No.02. This semi-sheer pink nude is effortlessly chic on any skin tone and a low-maintenance addition to your beauty routine. 
Shop at www.dearsundays.com
7. Best Bright Red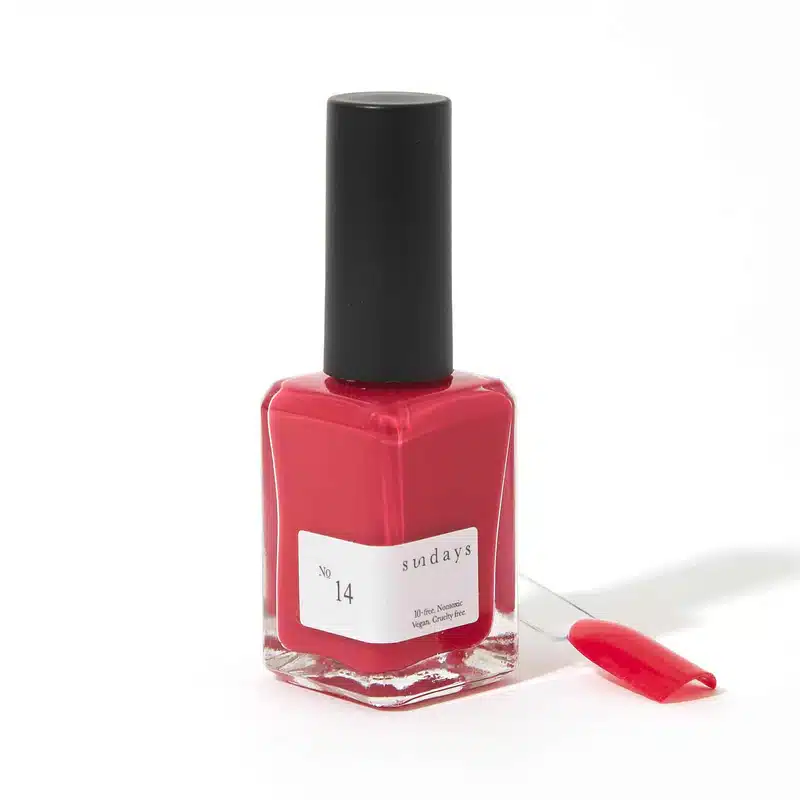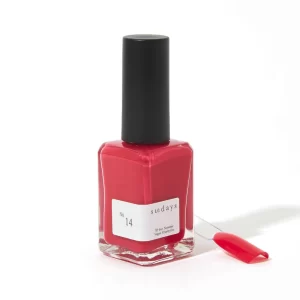 Red nail polish like sundays studio's No.14 will always be on trend, but expect to see this bright, glossy version everywhere this fall. We love how a fiery-red manicure spices up a simple fall outfit, whether you're using the color to do a simple manicure, a fun French mani, or just an accent nail!
Shop at www.dearsundays.com
8. Best Dark Red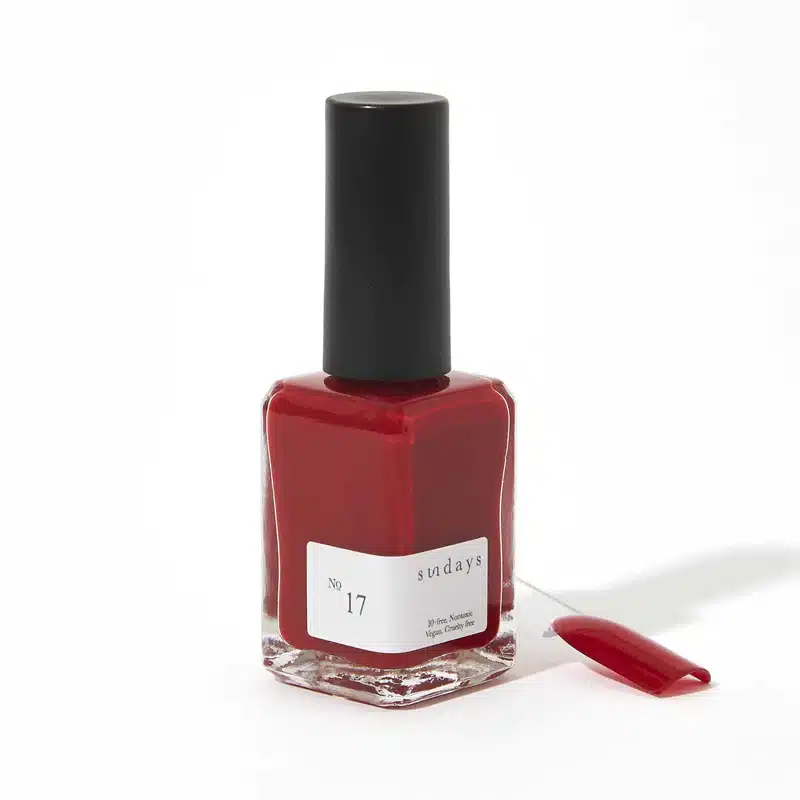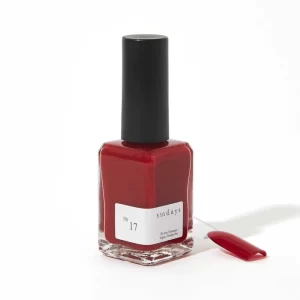 While bright reds are a constant favorite, this year, you'll also see tons of dark, burgundy and cherry colors like sundays studio's No.17 that exude quiet confidence.
Shop at www.dearsundays.com
9. Best Terracotta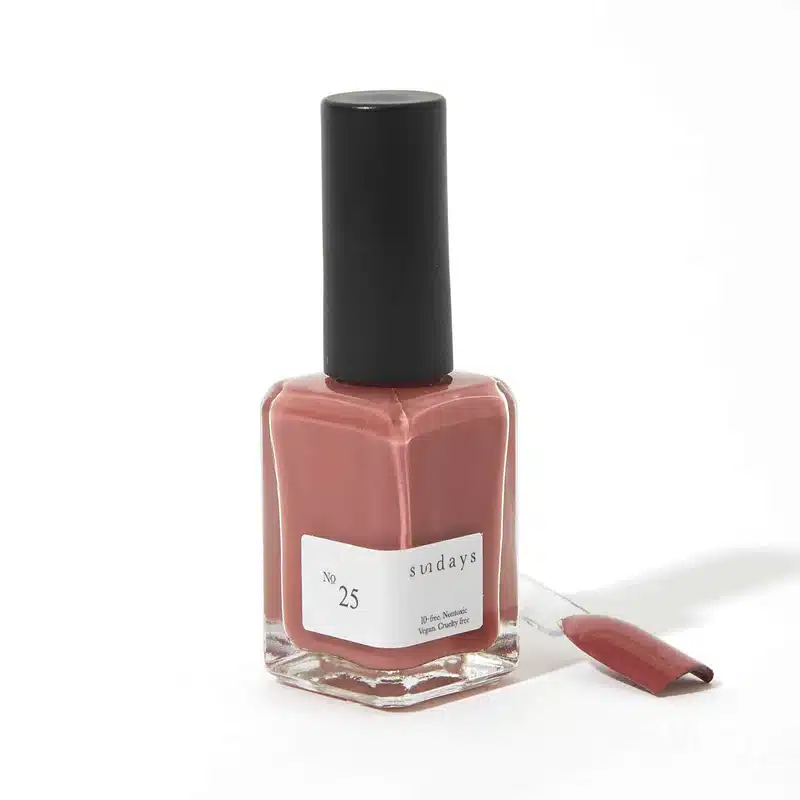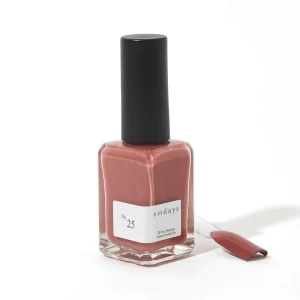 Terracotta has hints of red and orange that feel warm and autumnal without looking too dark or intense, making it the perfect transition from summer to fall. When we see sundays studio's No.25, we're reminded of pumpkin spice lattes and crunchy brown leaves on the ground.
Shop at www.dearsundays.com
10. Best Teal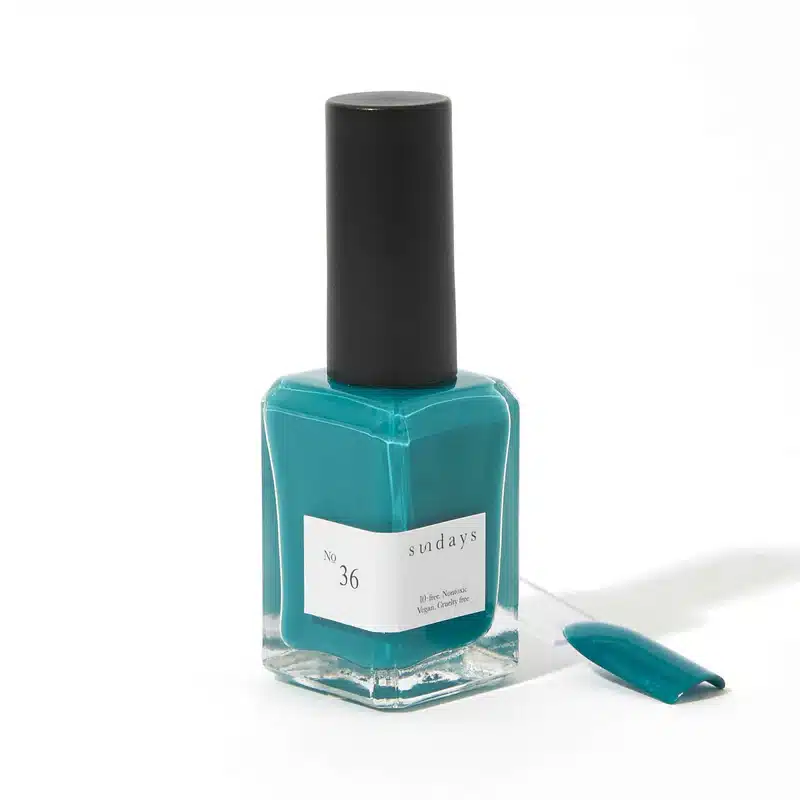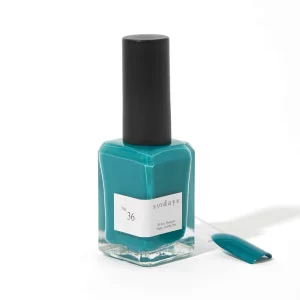 Try a jewel-toned, medium teal like sundays studio's No. 36 to create a bold and lasting impression. 
Shop at www.dearsundays.com
11. Best Purple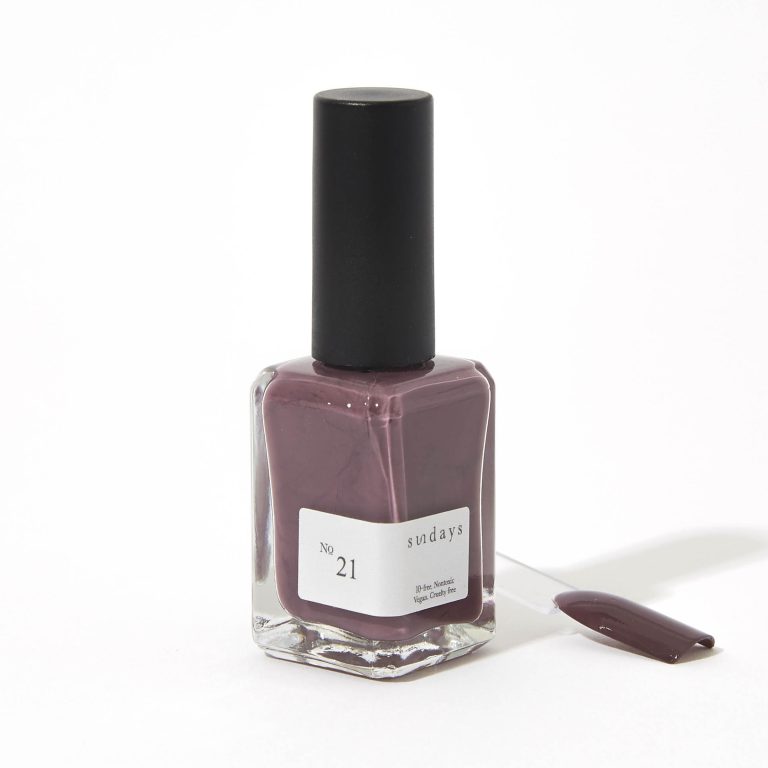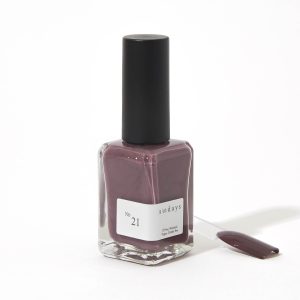 This beautiful purple-grey shade is the epitome of fall. This eye-catching shade is sundays studio's No.21. It's moody, mysterious, and will get you in the seasonal spirit the second the first coat hits your nails. 
Shop at www.dearsundays.com
12. Best Warm Greige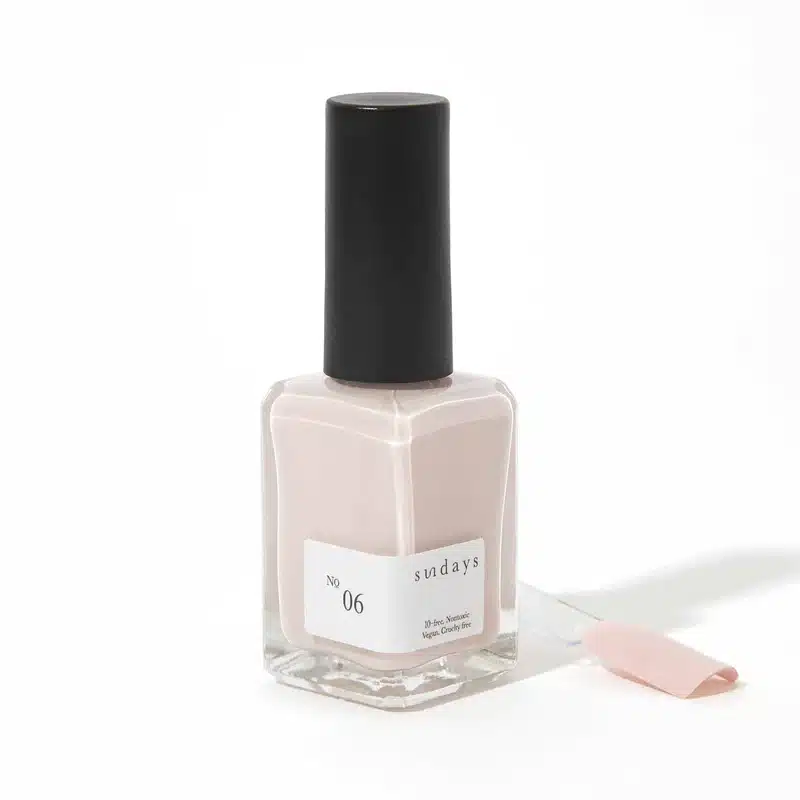 Greige (or greyish beige) nails will be a huge trend this fall. So if you want to try something a lil different from your usual light-pink or beige shade but like to keep your nails light, try two to three coats of sundays studio's No.06, followed by a top coat for shine.
Shop at www.dearsundays.com
13. Best Cool Greige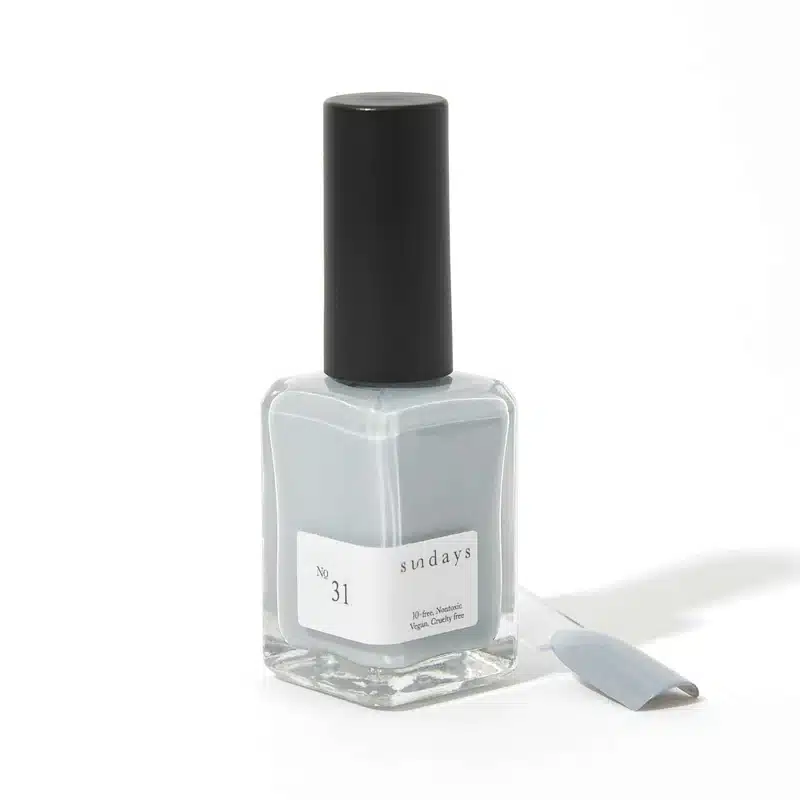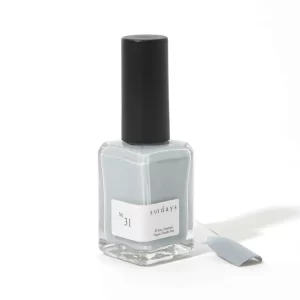 We also love this cool shade of greige (or greyish beige) that feels soft and wearable like a neutral, but still has a slight edge to it (thanks to the blue undertone). Try sundays studio's No.31 to feeel calm and grounded every time you glance at your manicure. 
Shop at www.dearsundays.com
14. Best Black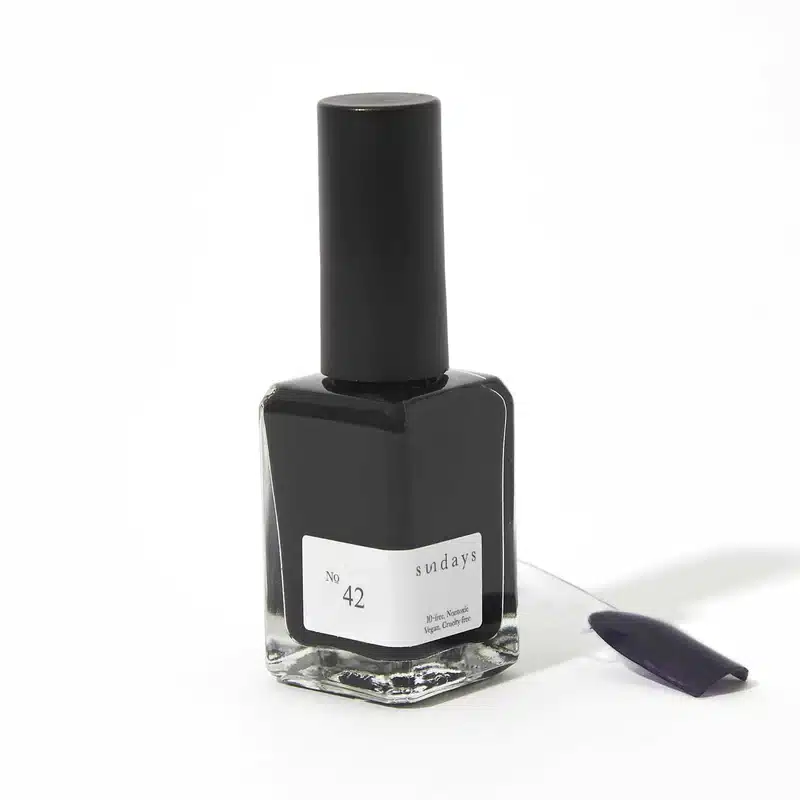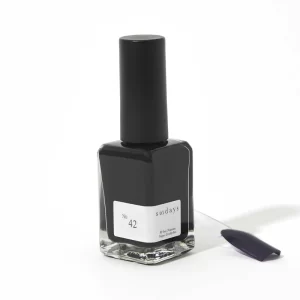 Black nails were once reserved for people who spent their free time roaming the Vans Warped Tour and Hot Topic, but now they're a minimalist-manicure classic. Swipe on two coats of sundays studio's No.42 to give a high-fashion vibe, or rock a Wednesday Addams look by layering on a matte top coat for some extra edge.
Shop at www.dearsundays.com
15. Best White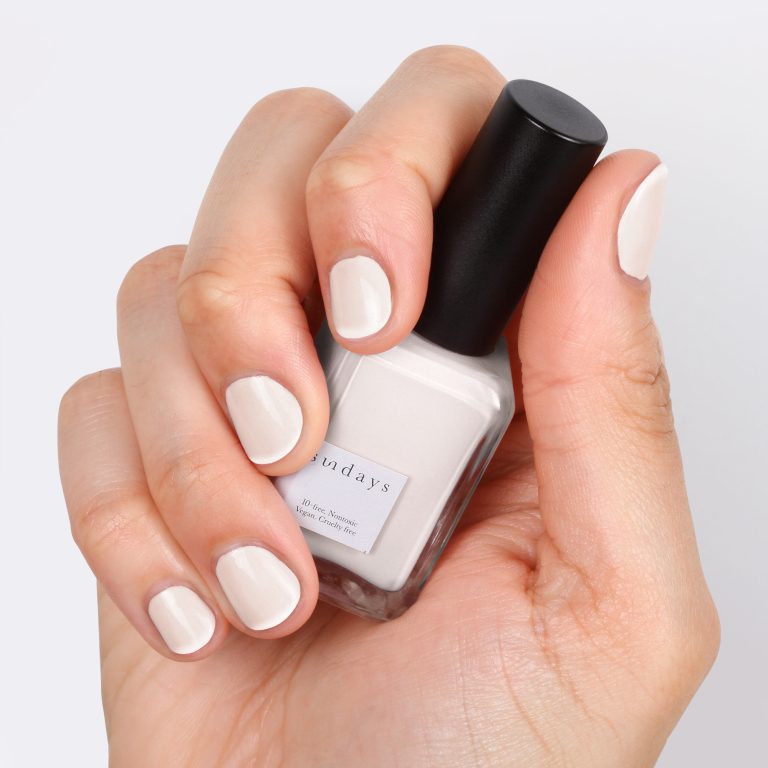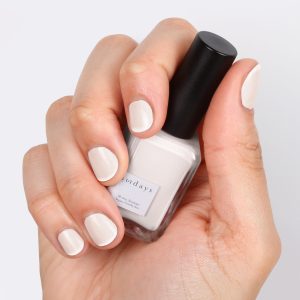 The sheer milky manicure has not run its course yet, and we're not mad about it. This simple, soft, clean nail trend will be the perfect compliment to your arsenal of cable-knit sweaters.
Shop at www.dearsundays.com
Summary
Rich and earthy tones take center stage in 2023. Metallic finishes in gold bring a touch of glamour to your nails, perfect for special occasions. Deep cherry, reminiscent of red wine, exudes sophistication and warmth, while warm terracotta captures the essence of falling leaves. For those who prefer subtler shades, muted pastels like mauve and dusty blue add a touch of elegance to your fall look.
In addition to choosing the best fall nail polish color, don't forget about nailcare. As the weather gets colder, use sundays studio's healing and hydrating cuticle serums and bergamot hand cream. Your hands and nails will thank you for it!