The pandemic has made us think about the health of our hands now more than ever. With the excessive washing come dry hands. We're also fully in summer now, so it doesn't help that our hands are exposed to harmful U.V rays and constantly dehydrated. Hand cream might not cut it anymore to restore the moisture our hands and nails need. But fear not, we have the solution!
 Ditch your drying hand sanitizer
What's the one thing we're constantly using on our hands now? You guessed it-hand sanitizer. Most hand sanitizers are unfortunately super drying due to the high concentration of alcohol. But we just launched our own hand sanitizer, which is believe it or not non-drying (has vegetable glycerin intended to add moisture) and has 70% alcohol! It's scent-free, soothing, and effectively kills microbes.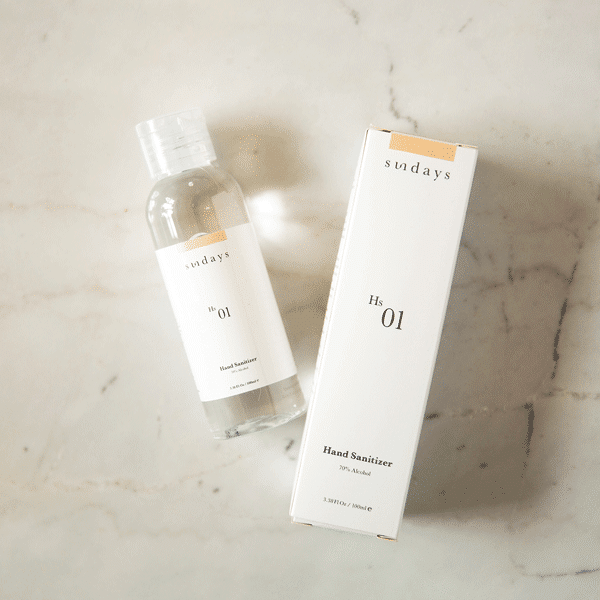 When in doubt go with cuticle oil
 So many of us are guilty of skipping the cuticle oil step. But what you might not know this step is super important to lock in the moisture of your nails. Our cuticle oil CS.01 makes sure your cuticles are clean and safe. While also packed with necessary Vitamins A, D, and E and jojoba oil, it works to regenerate skin cells and fight premature aging, while brightening and refreshing your skin. Our CS.02 serum does wonders for nail hydration. It contains soy methyl ester which enhances the skin on the nail and creates a barrier to help retain moisture. It also has anti-inflammatory properties and reduces UV damage to the skin.
 A little pro tip:  Add CS.02 to your hand lotion to give extra hydration to your skin. It's super light-weight so it won't feel too greasy or heavy. If you want to soften your cuticles for a pedi, add either CS.01 or CS.02 to your cuticles before going to bed and wear socks. The next day, your cuticles will be incredibly soft and make your pedicure much easier and faster!
 Oh, and you can use cuticle oils outside of your mani/pedi routine. They're perfect for everyday use and to get that little moisture.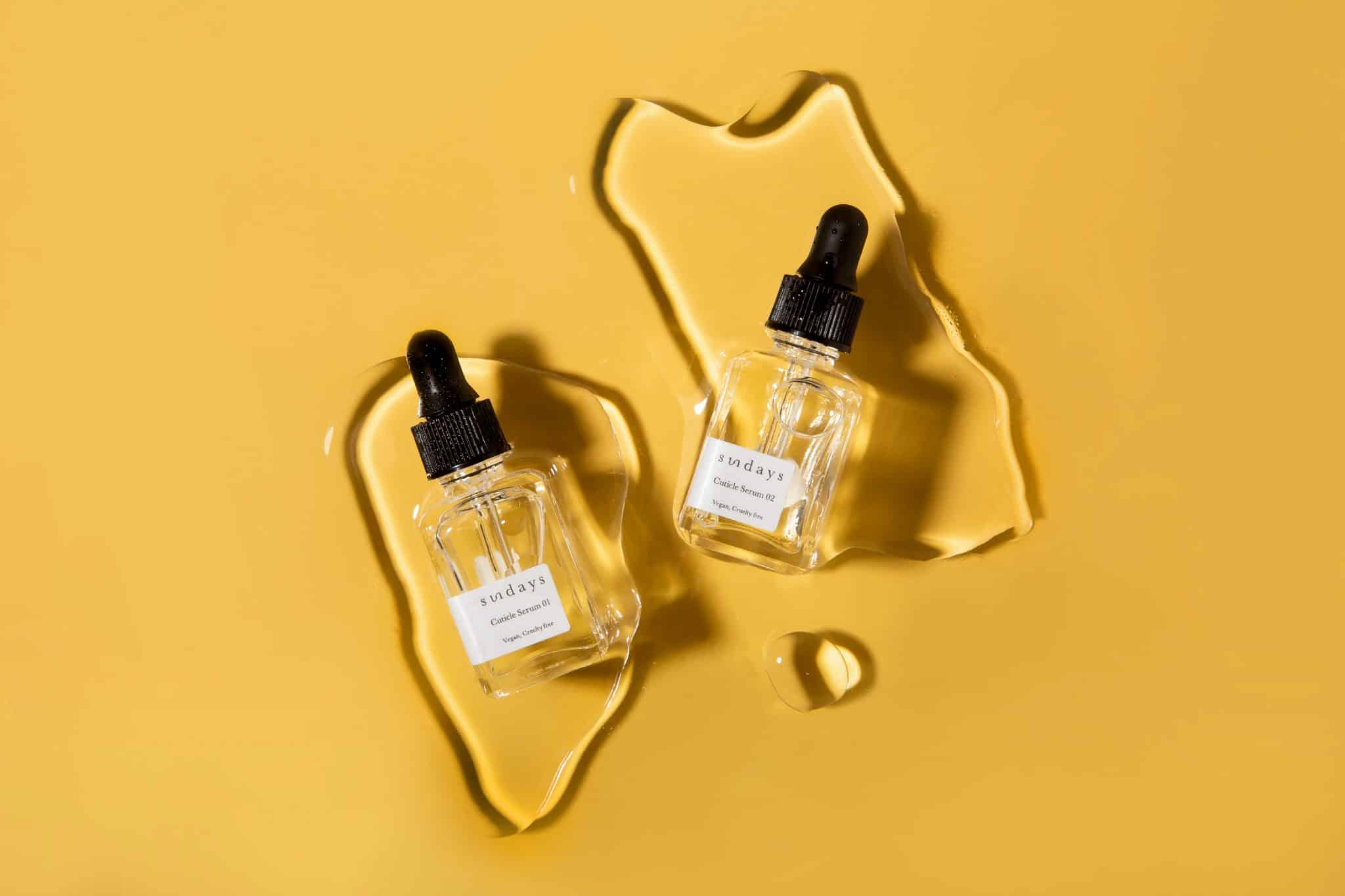 Use your lotion
Make sure you frequently use your hand lotion. One thing you can do is give yourself a little hand massage. Just add a drop of our CS.01 cuticle serum to your lotion and massage it into your hands making sure you're paying attention to all the pressure points especially the one between your thumb and index finger.   
Pro tip: One thing we can all do is wear gloves when cleaning. Now more than ever, we are probably using more cleaning supplies or dish soap to make sure everything is clean and sanitized, but those chemicals can really dry out the skin. So make sure you're using some sort of protection when cleaning.
Take a look at the ingredients in your polish
 Use non-toxic polishes. They are kinder to our nails, cuticles and the delicate skin on our fingertips, and are less likely to dry out our nails. Have you noticed that your nails look super dry and weak after you remove polish? Well you can minimize this side effect with a polish that's healthy and lets your nails breathe.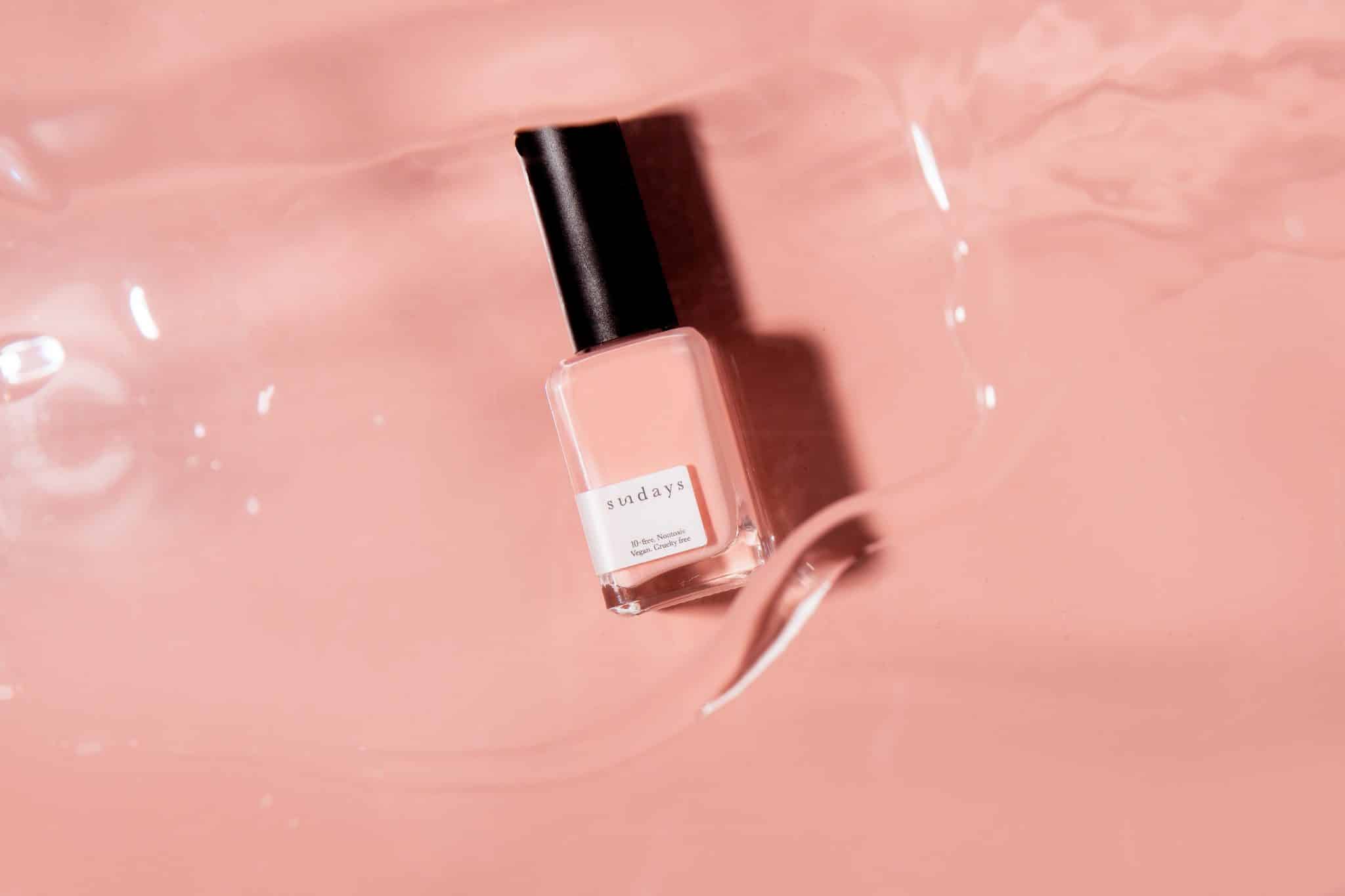 The right Quick Dry Oil can help too
 You've definitely heard that coconut oil is a miracle worker when it comes to dry skin. Our Quick Dry Oil is an ideal finish to a manicure, keeping polish intact and restoring natural moisture. So, on top of the hydration, you're getting from your cuticle oil, you're also finishing your mani/pedi on a moisturized note.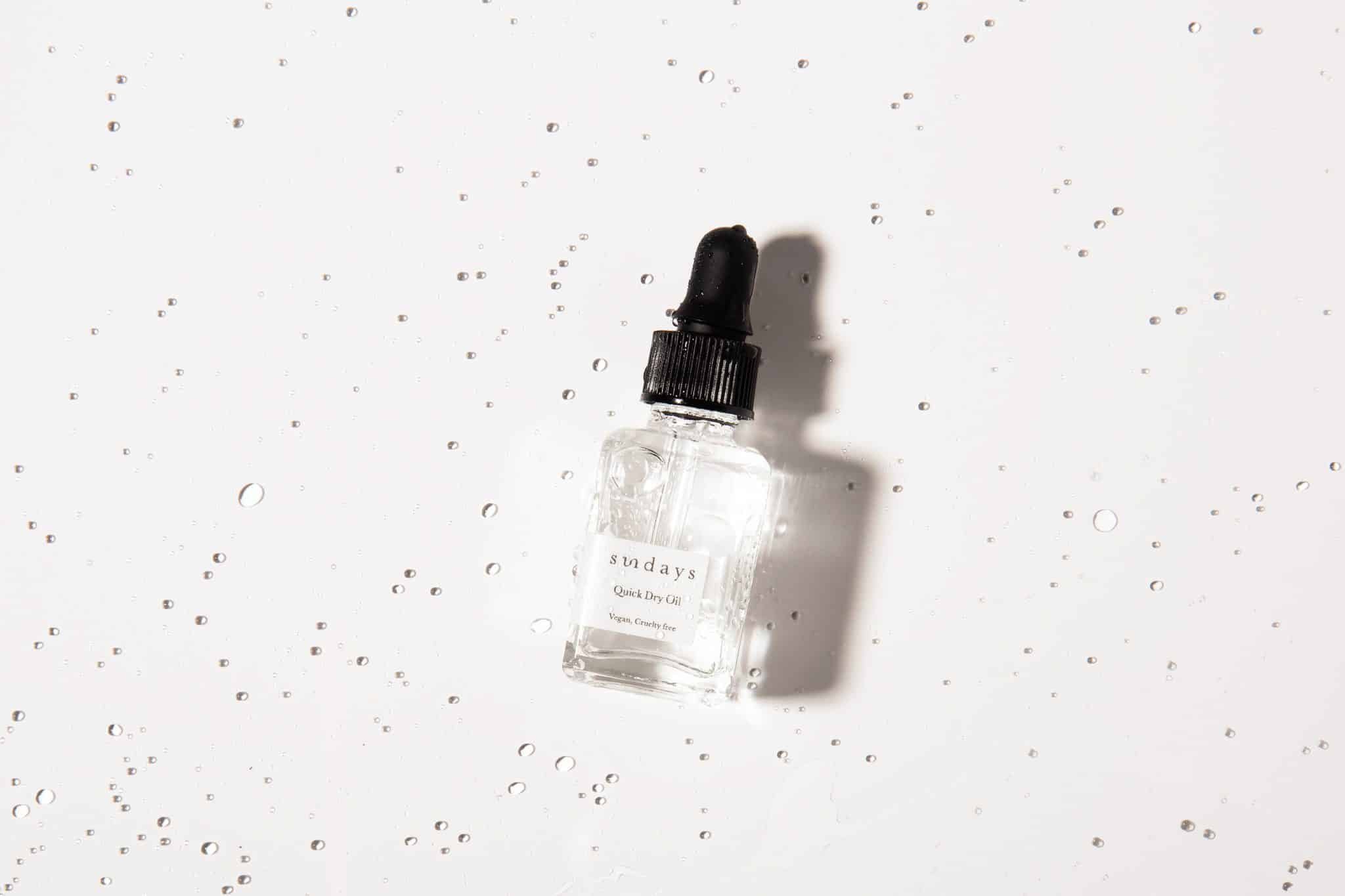 Your Polish Remover might be at fault  
What happens after you remove polish? You get dry, ashy, and pale-looking nails. This happens because of harsh acetone-based polish removers. To combat this, we made our own soy-based polish remover infused with grapefruit essential oils. You won't believe how good this polish remover smells. Imagine all your favorite citrusy fruits infused in a little glass bottle. You'll probably look forward to removing your nail polish, as this polish remover leaves your nails extremely hydrated and is packed with Vitamins A, C, and E that your nails need for effective hydration.
These are just little things you can switch up in your nail-care, self-care routine. They will help your nails look beautiful and hydrated. It's super easy, clean, and effective and we guarantee will get your nails the moisture they need!