We are beyond excited to be reopening our doors! But with that come certain safety measures we have to adhere to. Although we're excited to see your faces at our studios, your safety is the most important thing to us. With that being said, we put together some safety measures we are implementing so you know what to expect before your appointment.

1. All employees and clients will be required to wear masks.

To ensure both you and our clients are safe, we require everyone to wear masks within our studios.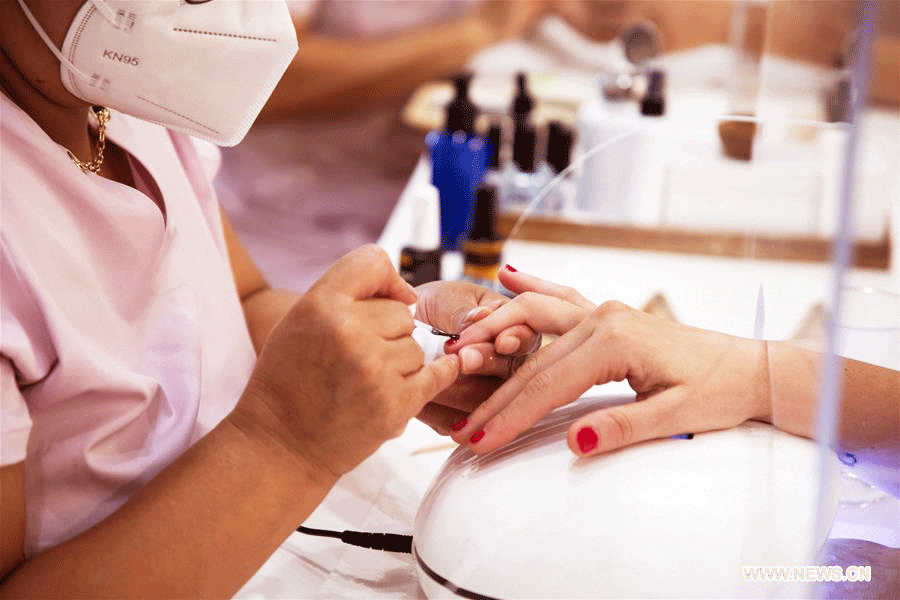 2. We are maintaining a distance of at least 6 ft. between all clients.
Clients are seated 6 ft apart at both our mani and pedi stations.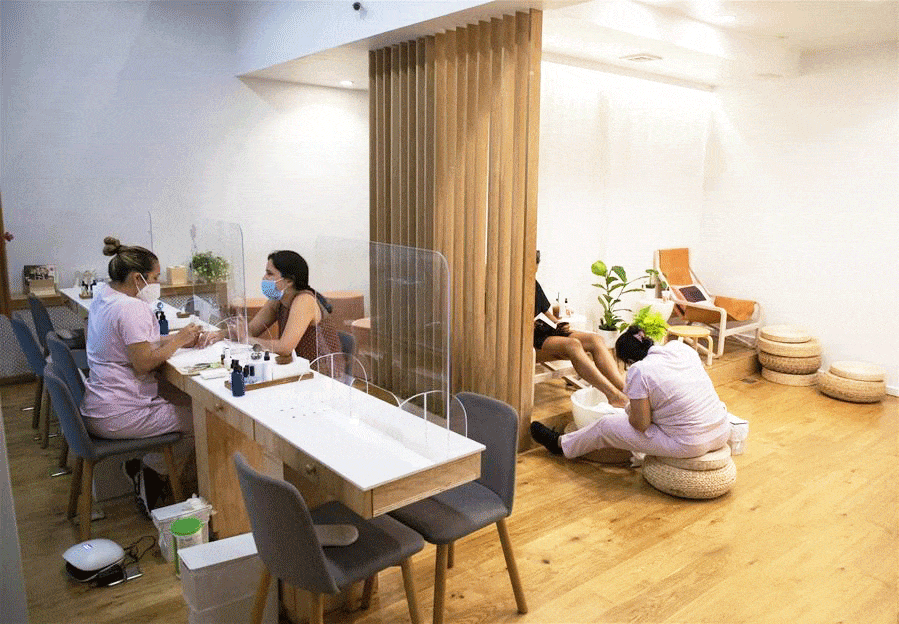 3. We have a glass partition for each manicure and pedicure station to prevent any close contact.
Each station has a glass partition between the clients and between the clients and specialists.


4. Sanitizers are stationed in all of our manicure and pedicure stations and guests are required to sanitize their hands upon arrival. 
To make sure you're comfortable and safe, we require frequent hand sanitization of both guests and specialists.

5. Only a set number of clients are allowed into the studio at a time. There will be no crowding in the drying or front desk area. 
We're only allowing 50% capacity at our studios, therefore the number of appointments is limited. In addition, if you'd like to request a specific specialist for your appointment, please do so in the note section during booking.

6. All stations are cleaned and sanitized after each client service.
To make sure that everything is safe and clean for your appointment, we will frequently sanitize each station.

7. A temperature check has been placed in the entryway for both clients and employees.  
Upon arrival both clients and specialists will have their temperature checked, to ensure everyone is safe.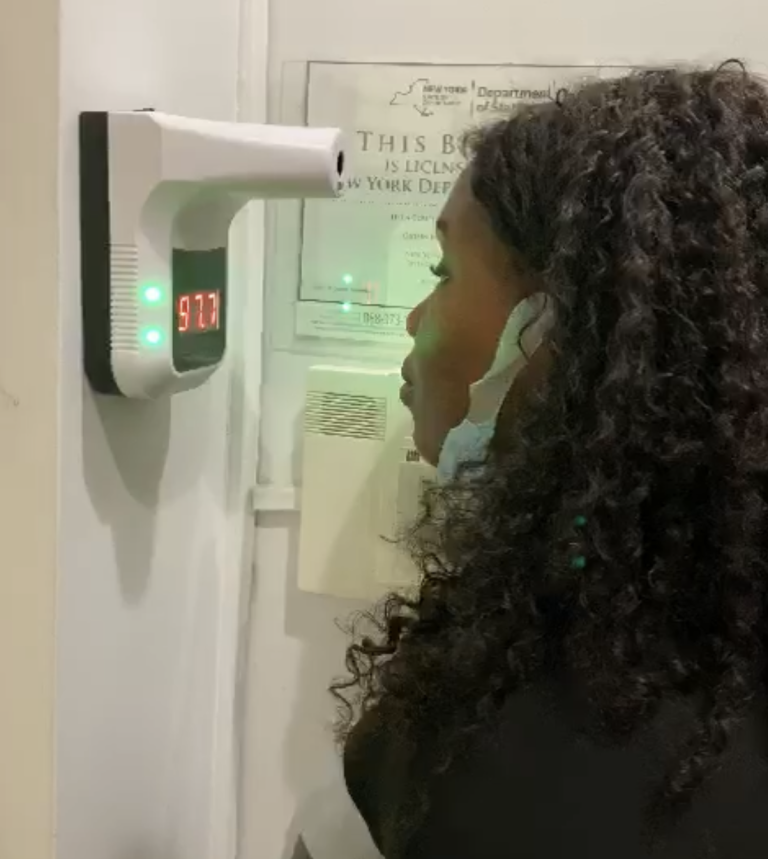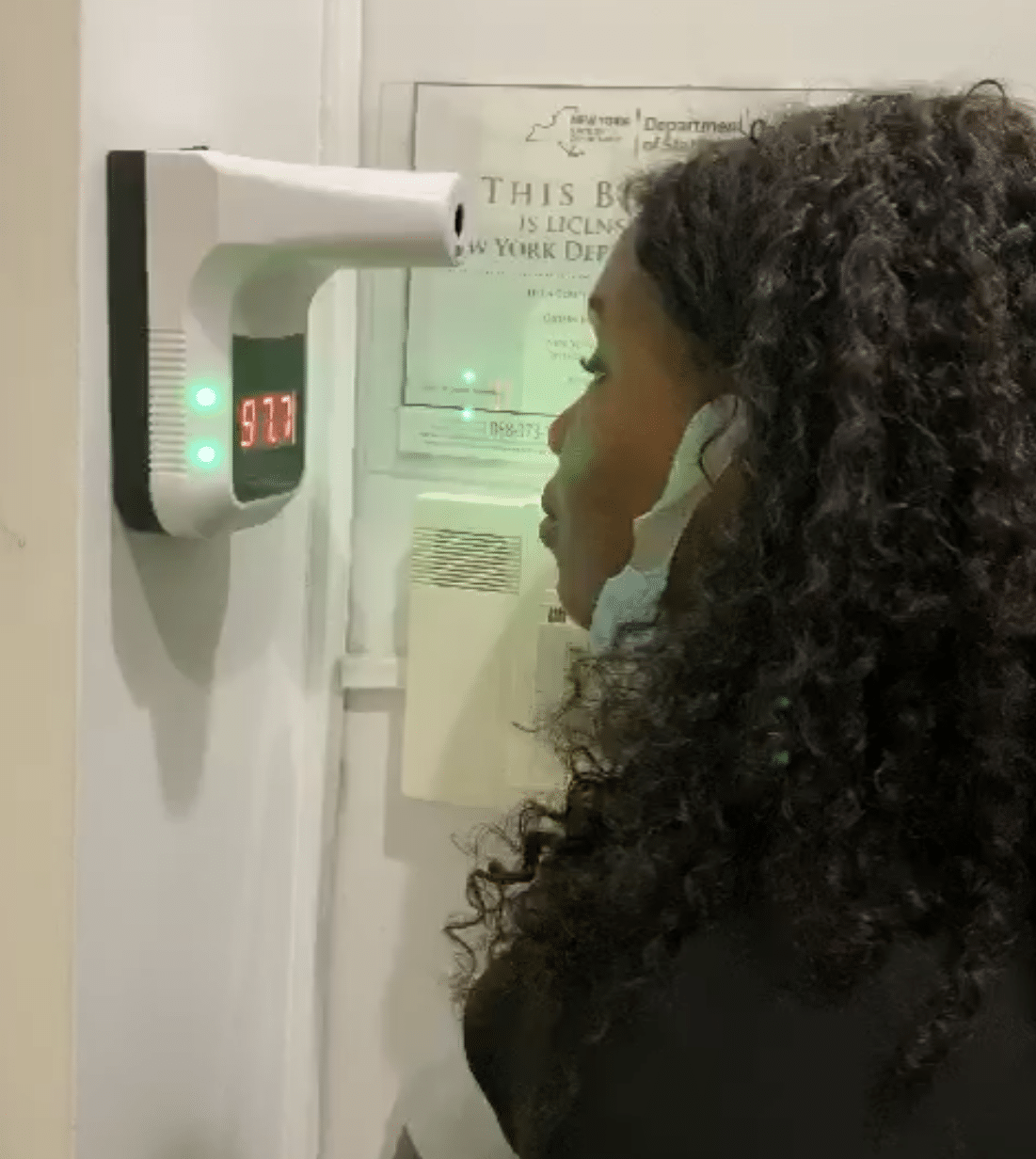 8. Specialist safety.
Our specialists are required to be vaccinated, and will wear new uniforms within the studios in addition to gloves and masks.

9. Refreshments.
Refreshments will are served in to-go cups rather than our ceramic mugs, to make sure you feel comfortable and safe.

10. Feel free to bring your own tools.
Although our tools are sanitized to the highest degree, you will have an option to purchase your own top and base coat before your appointment.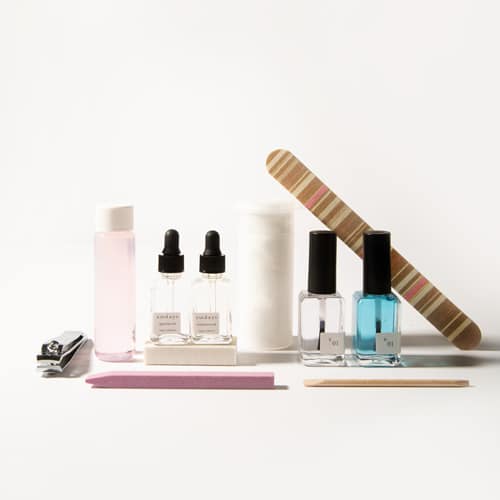 11. Alfresco drying area
To ensure you're getting the fresh air you need, we've placed chairs outside our studios for clients to dry their nails. Additionally, we're making sure enough clean air is always flowing into our studio.

"We were inspired by learning from others, including salons that reopened in Asian countries, or different parts of the country earlier than in New York," explains founder Amy Ling Lin. "
-Lauren Valenti, Vogue

Vogue is talking about our reopening too! Read more about it here!
We can't wait to see you at our studios and to be your go-to wellness destination! Book your appointment here! If you have any questions or concerns, please don't hesitate to reach out to us at [email protected]!