Here is our list of the best facials in NYC.
Facials in NYC are quick beauty procedures that lift, sculpt, plump, smooth, or tone your skin while also preventing breakouts. There is a huge range in terms of technique, products, and level of expertise to pick from when selecting a salon or esthetician to perform the service.
This list includes:
All-natural, non-toxic skin-care salons in NYC

Luxury skin-care salons in Manhattan

Botox services in New York City
Let's get into it!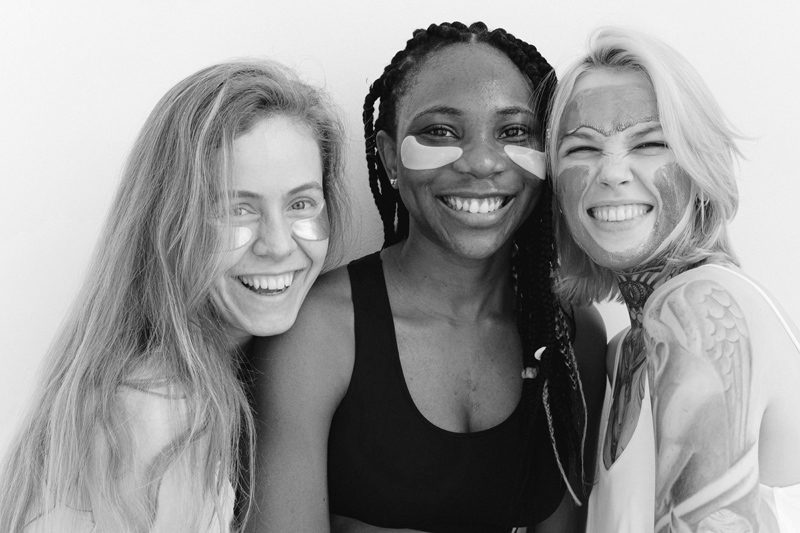 List of Best Facials in NYC
From Metamorphosis Day Spa to Silver Mirror Facial Bar, check out some of the best spots for facials in New York City below.
The Waldorf-Astoria Guerlain Spa —

The Guerlain Spa, a paradise of white marble, silver ceramic tiles, and private rooms as big as some New York apartments, is located inside the majestic golden doors of the legendary Waldorf Astoria hotel. The Radiance facial includes deep washing and a calming face mask, and the treatments are just as luxurious as the setting. You will also get to experience the exclusive Guerlain facial massage method at this Waldorf-Astoria spa, which is believed to promote blood flow and speed up the healing process for the skin. 
Sisley Paris —

It should come as no surprise that Sisley Paris, a luxury skin care line using plant extracts and essential oils in its all-natural, highly effective products, offers one of the best facials in New York City. Visit the Sisley Paris West Village location for a customized experience using an ultra-luxe array of brand products. 
Red and White Spa Upper East Side —

For good reason, the traditional European facial has emerged as the industry norm for preserving a healthy complexion. An esthetician will first use a combination of steam, exfoliation, and extraction to unclog the pores before concluding the procedure with a relaxing mask. Dermalogica is a brand of skin care products that Red and White Spa utilizes. For a fantastic deal on the signature treatment, go to the facility located on the Upper East Side of New York City. 
Dorit Baxter New York Day Spa —

At Dorit Baxter, you will take a shot of liquid collagen before your facial begins, which is supposed to increase skin suppleness from the inside out. Then, you will receive a consultation with a skin care expert to determine which kind of facial—anti-aging, brightening, detoxifying, moisturizing, or calming—is best for your skin type. Also, end the session with a relaxing massage to top it all off. Can there be a more soothing environment than the Dorit Baxter New York Day Spa? We did not think so either!
Metamorphosis Day Spa —

Metamorphosis Day Spa offers an unbeatable deal—two hours of relaxing at one Midtown location for under $100. All your worries will vanish as you relax for a typical European facial, and that is just after one treatment. Following the body scrub and massage, you will reach complete and utter bliss.
Savor Spa —

At her holistic West Village spa, founder Angela Jia Kim employs only natural and organic substances to get top results for her clients. Savor Spa offers services like the hot and cold hammer facial to exhibit the impact of Korean beauty products, which are renowned for being at the forefront of the market. The anti-aging facial also combines two popular procedures, a fruit enzyme peel and microdermabrasion to help reduce the appearance of fine lines and give your skin a healthy glow.
Joanna Vargas Skin Care —

With a client list that includes Karlie Kloss, Julianne Moore, and Naomi Watts, it is understandable why Joanna Vargas is known as the celebrity esthetician. The appeal? The Triple Crown Facial by Joanna Vargas, which uses a diamond peel, microcurrent technology, and oxygenation to minimize puffiness, smooth out small wrinkles, and define the jawline. With such renowned effects, the Joanna Vargas Skin Care salon is not inexpensive; an hour-long facial costs $250, and much more if Vargas herself is performing the procedure. If you are looking for the best of the best in skin care, you will find it at Joanna Vargas.
Haven Spa —

Haven Spa is a plum-hued Soho spa which exudes a cozy-chic ambience, making facial beginners who might be put off by more pretentious boutiques feel right at home. Choose from a selection of procedures, including the hour-long Boot Camp facial to effectively manage problematic skin, the 30-minute Retreat mini-facial, or the For Your Eyes Only treatment to reduce the appearance of dark circles. Together with massages, full-body scrubs and wraps, and nail services, Haven Spa truly does it all. 
Elizabeth Arden Red Door Salon and Spa —

More than a century ago, in 1910, Elizabeth Arden launched the first of her famed Red Door Salons on Fifth Avenue. More than 30 Red Door Spas exist now, but those who are beauty-obsessed will want to schedule a facial, massage, or pedicure at the original, most famous facility. The Elizebeth Arden spa on Fifth Avenue provides a variety of skin treatments, such as oxygen infusions, deep sea mineral masks, and anti-aging facials.
Sofie Pavitt Skincare Studio —

This small, unassuming walkup at 179 Canal Street may seem ominous to someone from outside New York, but downtown beauty devotees are aware of the Sofie Pavitt Skincare Studio—something the average passerby is unaware of. Just a few floors up is the no-frills, all-action facial studio where Sofie Pavitt is redefining what it means to treat yourself. Although Pavitt, a former handbag designer who fell in love with skin care on regular trips to Seoul, has only been in the industry for a short while, her cool, unassuming style and Instagram savvyness have already established her as one of the most in-demand facialists in the industry. 
Silver Mirror Facial Bar —

Silver Mirror Facial Bar boasts two New York City locations, one in Upper East Side and one in Flatiron, making it accessible for most Manhattan residents. Silver Mirror is also accommodating for any type of facial you may be seeking. The classic facial, dermaplaning, LED light therapy, deep peels, and a changing menu of seasonal services are some of the most popular treatments available. It is also worth noting that there is a new Silver Mirror location in Dupont Circle if you're traveling south of the tristate to Washington, D.C. and are searching for a top-notch facial. 
Inderma Studio —

Inderma was established in 2017 by esthetician Nichelle Temple, specializing in all the latest procedures you will definitely want to try, like dermaplaning, high frequency, LED therapy, microcurrent therapy, and even gua sha, the popular facial massage method on Instagram. With six years of facial experience, Temple delivers extractions that will not make your eyes water and customizes each client's experience. If you want an instantly lifted, glowing complexion, check out Inderma Studio, tucked away in a charming, candle-lit studio that is friendly and comfortable. 
Rescue Spa —

If you reside in New York City, it is possible that Rescue Spa was the first place you ever encountered Biologique Recherche—the venerable French company renowned for making science-based rather seductive skin care. The skin you will have when you leave this enormous Union Square site will glow better than through any filter. Also, every option on the service menu, which is several pages long, will make you feel as though you had a bespoke service, even though you did not. 
Ject —

The injectables, namely Botox, are the most sought-after treatments at Ject, an upscale West Village spa, as the name would imply. In order to create a light, calm, clean environment for rapid and efficient medical-grade skin treatments, the compact area is charming and minimalist in style. Although the syringe is not for everyone, Ject is a terrific place to go if you want to treat yourself to a great chemical peel, moisturizing facial, or microneedling with PRP. The distinctive Ject Infusion Facial is typically combined with standard Botox, but some regulars merely choose the former; either way, you will emerge radiant, glowing, and youthful. 
La Prairie Spa —

Check out the La Prairie Spa located inside the iconic Ritz Carlton Hotel in New York City if you are searching for a crazy-luxe spa experience. The space may be small, but the services are of the highest caliber. Of course, the treatments are variants on the standard La Prairie products used for the face. Try La Prairie Spa if you want a great extraction procedure that will leave your pores clean and unmarked.
Conclusion
Similar to choosing a decent mate, most of us have to look around a bit before deciding on "the one" facialist. However, just like poor marriages, horrible facials can leave us feeling sad, unsatisfied, and perhaps even a bit emotionally scarred.
Because of this, getting a facial recommended by a friend is by far the preferred method of scheduling one. Make sure you're in capable, dependable hands that can remove skin without damaging it, leave you feeling pleasantly pink after a thorough peel, or give you the glow you will want all year long.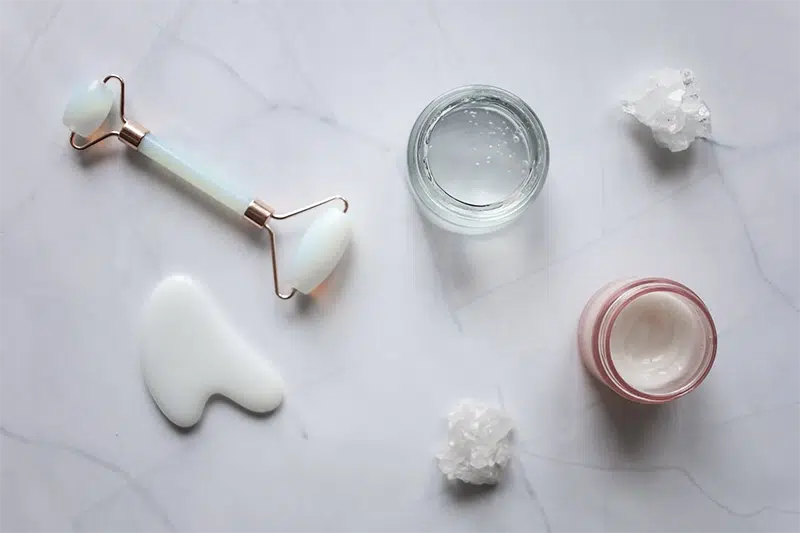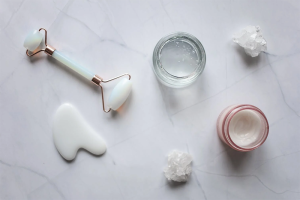 FAQ
What is a facial?
A facial is a group of facial skin care procedures that include steaming, exfoliating, extracting, applying creams or lotions, applying facial masks or peels, and massaging the face. Facials are used to promote overall skin health.
Are there different facials for different skin types?
Yes. The esthetician should ask you to fill out paperwork before beginning any cosmetic treatment. The questionnaire will inform the esthetician of information including the skincare products you use, the medications you take, the treatments you just had on your face, and your top skin concerns. The esthetician will do a skin examination before the facial to ascertain your skin type. Following the determination of your skin type (dry, oily, sensitive, mature, or dehydrated), the face products utilized will be suitable for your skin type.
Do all spas offer the same facials?
No. Depending on the product line that each spa uses, the facials will vary from one spa to the next. According to the product line's procedure, each product line will have its own special characteristics and methods for doing the facial. However, having said that, each facial will contain the following procedures regardless of the product brand being used: a consultation, a skin assessment, washing, steam, exfoliation, extractions, massage, mask, and skin care recommendations. 
How many facials will I need before I see an improvement?
A facial will only wash, moisturize, purify, and support clear skin, regardless of the type you perform or the product line being used. Rosacea or acne cannot be treated by a facial; it is merely a pleasant, pampering experience. A facial is a beneficial treatment for the skin, but it will not "cure" any ailments.
Are there things a facial cannot do for the skin?
Yes! A facial cannot:
Eliminate acne

Permanently fade discoloration

Treat Rosacea

Lift sagging skin

Eliminate dark circles and puffy eyes

Replace cosmetic corrective procedures such as Botox