As we welcome fall, our bodies will noticeably adjust to the crisp cool temperatures and the dryness of the air. Our hands and nails are no exception when it comes to bodily changes which is why you should be giving them extra love and attention especially with the turn of the season.
Here are six major tips to consider to ensure healthy and bright looking hands and nails during Fall.
Choose a Non-Toxic Polish:
During the Fall season, the health of your nails will be impacted by the chemicals you expose them to. Toxic polishes can dry out your nails and expose your body to harmful toxins. If you're in an area that gets colder as the fall season creeps in, you need to make sure that your body has the health and power to brave through the colder months. This is why it's important to make sure you're being healthy, even when it comes to your beauty routine. Switching to non-toxic polishes will have long-term benefits, keeping your body happy and healthy.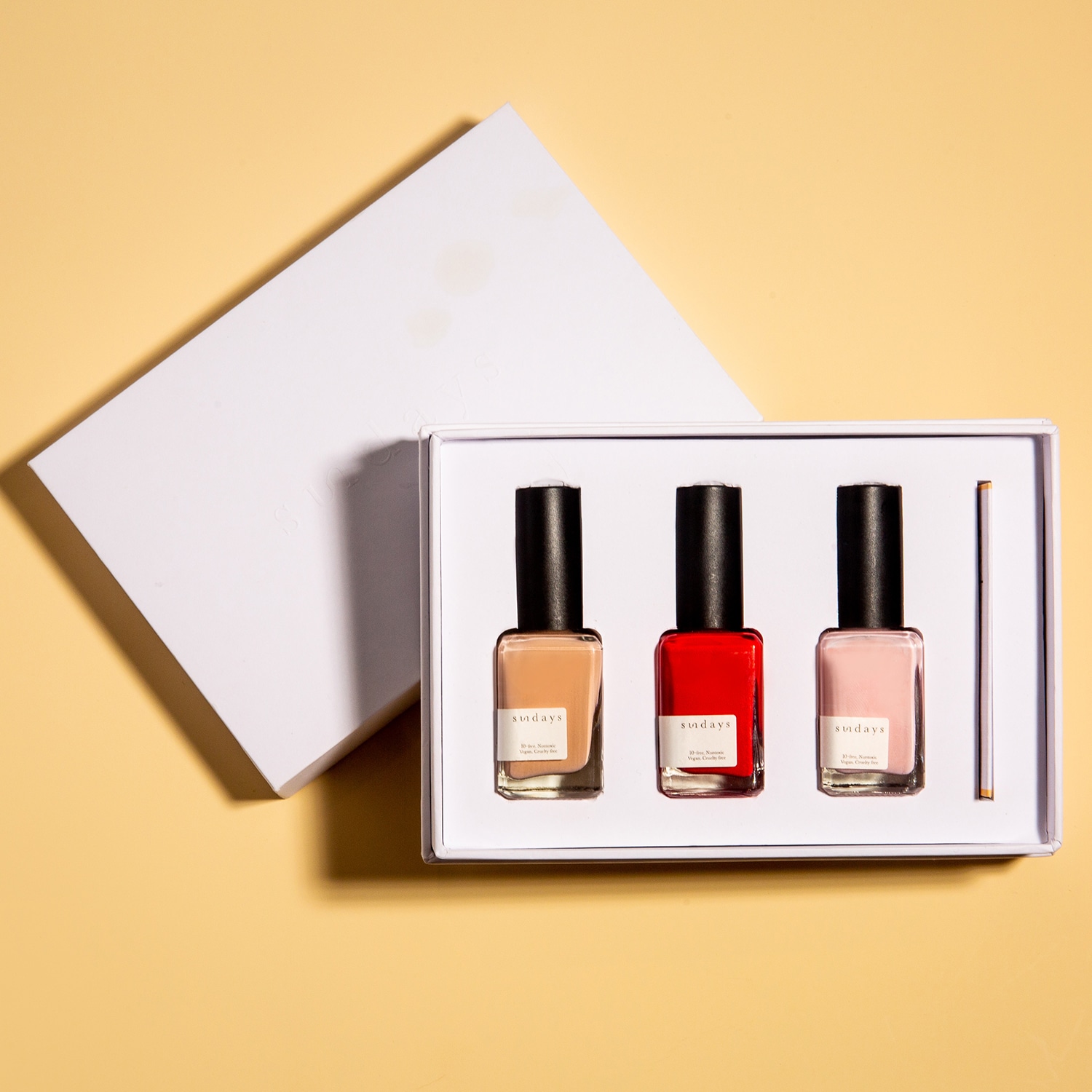 Choose the right base coat:
Choosing the right base coat is important to keep your nails hydrated and healthy. It sets a seamless foundation for your nail polish and makes your mani last longer. Go with a sundays hydrating base coat to give your nails a little extra hydration. Not in the mood for nail polish? Wear your hydrating base coat for a natural look. Choose a top and base coat duo and add them to your polish box of 3.
Nourish nails with a Soy Polish Remover instead of an Acetone-based product:
Most acetone-based polish removers typically leave your nails dry and pale after you remove your polish while also being harsh on your skin and body. This fall season, choose a more gentle alternative and go with sundays non-toxic soy polish remover packed with Vitamins A, C, and E. Our polish remover moisturizes your nails while having a soothing citrusy scent infused with grapefruit essential oils. After removing nail polish, your nails will look healthy and shiny while also feeling hydrated!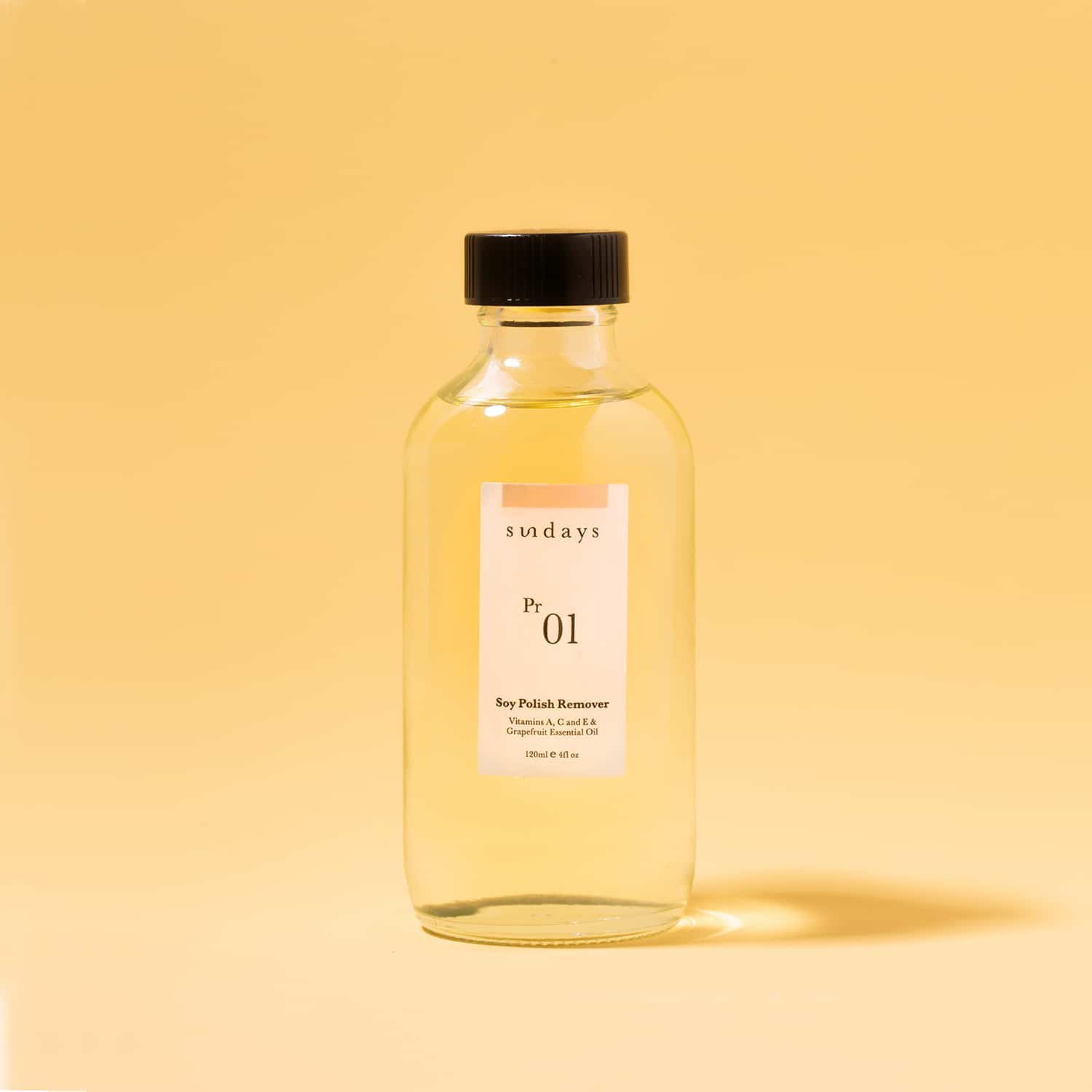 Let them breathe:
While it's hard to go without polish thanks to all of the fun colors that debut with the changing season, it's important to let your nails breathe for at least a day or two in between color changes. Although it's a helpful tip year-round, it becomes even more important in the colder months. Sometimes even a week in between polish applications is necessary to let the nails breathe. Don't forget to moisturize the nails during these breaks to optimize absorption.
Find a hydrating hand cream:
Sundays hydrating hand cream is a life saver during winter. Named one of the 17 best hand creams to get you through the winter, recommended by dermatologists, it utilizes the power of jojoba seed, coconut oil, and aloe leaf juice to provide deeply hydrating, non-greasy moisture.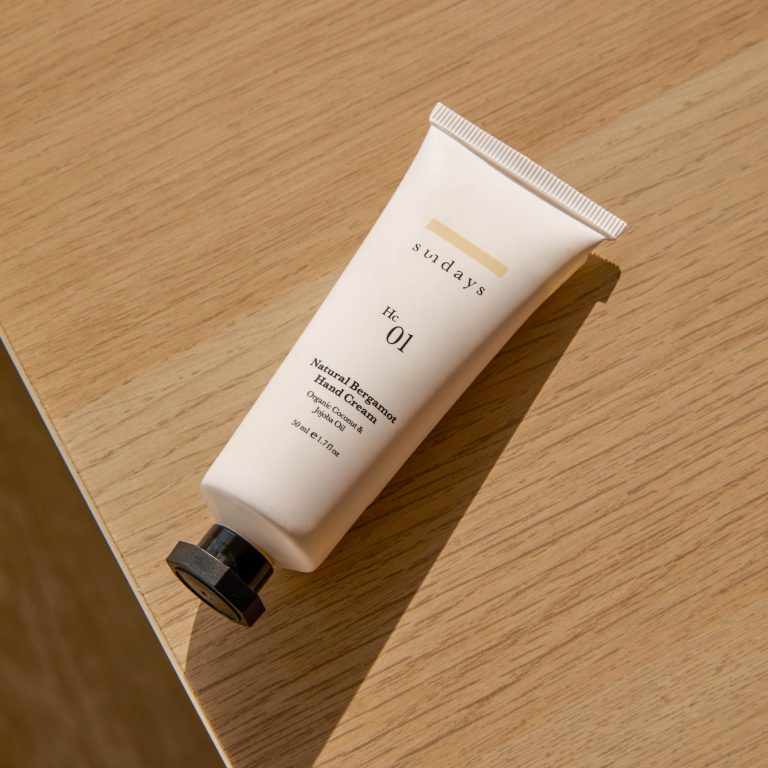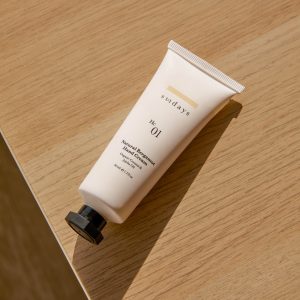 For those harsh winter months, add in a drop of our hydrating cuticle oil for extra moisture when applying the cream.
Turn your nail care into a self-care moment with our non-toxic candle:
Did you know that most candles on the market today are toxic and not so great for your body?  Enhance your nail care experience with a healthy non-toxic alternative to your favorite candle. Let the soothing scents of smoked hemp flowers or green fig and ginger fill your space with tranquility and warmth. Make space for some me-time as you treat yourself to an at-home mani and take a deep breath in as you set an intention and you light a sundays non-toxic candle.