Sundays are meant for unwinding and dedicating to yourself. It's an ideal time to take a look inward and pay attention to yourself and your own needs. What makes you happy? What is a little way you can make your Sunday special for yourself? It might be something as little as making yourself a cup of tea or reading a book.
 At Sundays, we create all of our non-toxic products with the intention of focusing on wellness and wellbeing and integrating them into your Sunday self-care routine. They're mindfully crafted to take care of both your health and well-being, while also making you feel good on the outside. We created our hand sanitizer, to take care of your hands, keeping them healthy and fresh. While ideal for daily use, our hand sanitizer is also meant to be a part of your at-home routine, whether that's during your pre-mani ritual or before making yourself a meal. It's even good to use while grocery shopping. Our cuticle serums were also crafted with that in mind. The natural formula that promotes hydration of your cuticles is not just ideal to use during your manicure. Our cuticle serums can also be used during a time you decide to let your nails breathe but give a little more moisture and health to your cuticles. The antibacterial CS.01, kills surface bacteria while also keeping your nails healthy and strong. Our cuticle serums are meant to be a part of your self-care routine.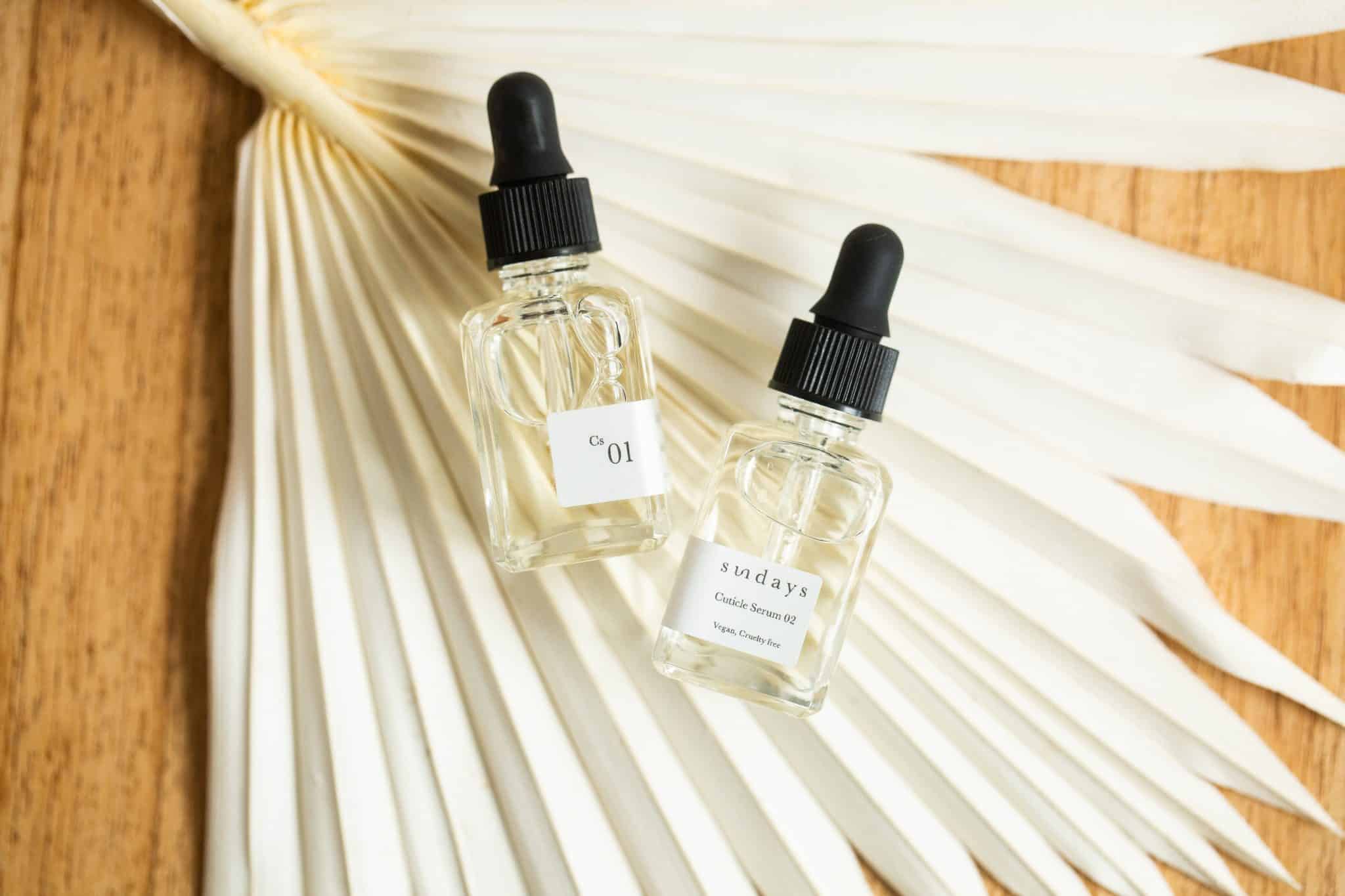 Our non-toxic soy polish remover is our newest addition to the at-home wellness collection. It was also crafted with the same idea. After we take off our nail polish, our nails often feel dry. Our soy polish remover keeps your nails hydrated and glowing after you remove your polish, while having a soothing scent infused with grapefruit essential oil, that makes removing polish an enjoyable part of your routine. While we love taking care of our nails and giving them a little manicure, it's also nice to let your nails breathe for a bit. Sundays are a perfect time for this.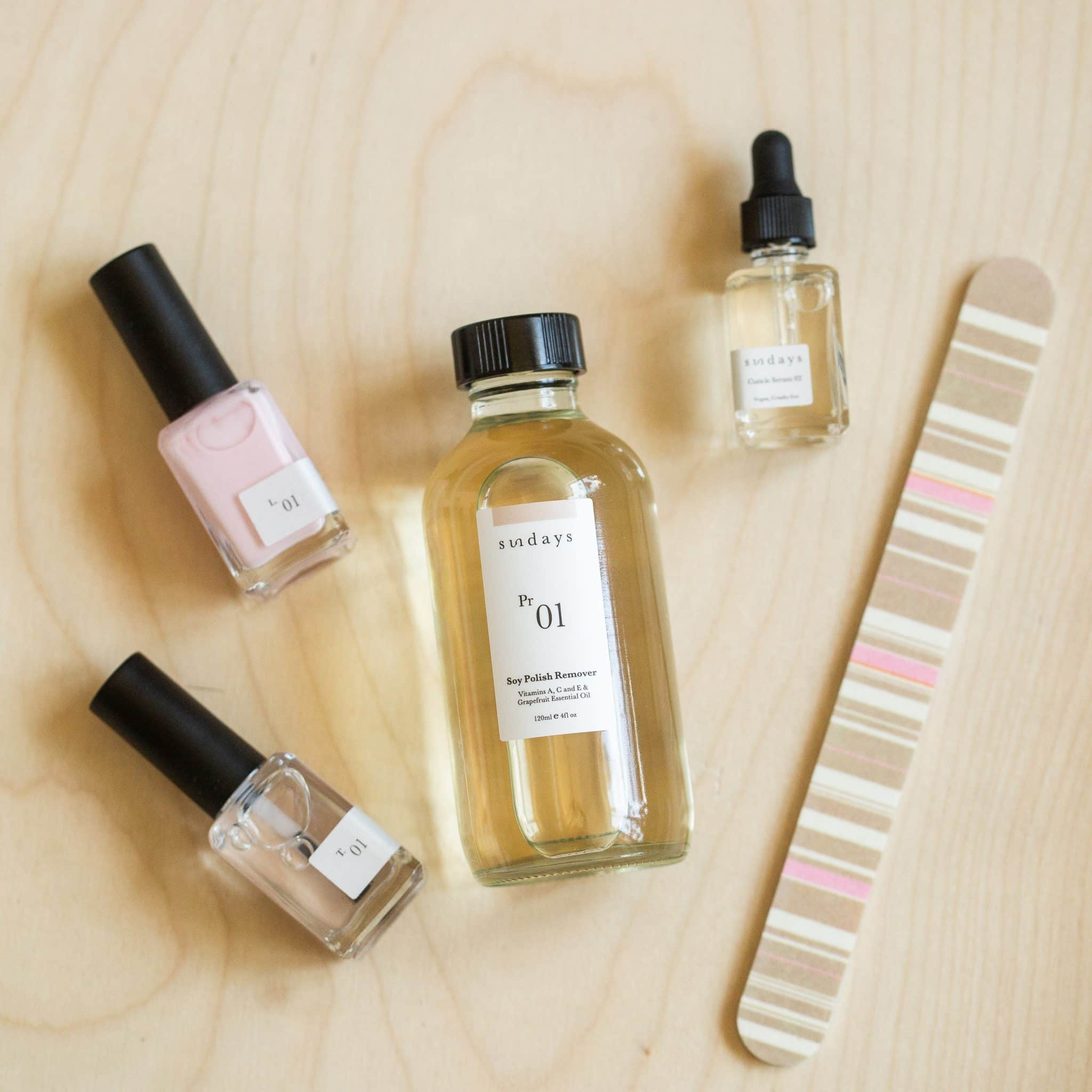 Our non-toxic candles are a great way to bring our multi-sensory sundays experience home. The natural, earthy scents of smoked hemp flowers and summery scents of our green fig and ginger candles fill your space with positivity and bliss, making your space into a sanctuary ideal for a little self-care. You can light your non-toxic candle during your favorite self-care activity, whether during reading a book, making yourself dinner or while doing a little yoga flow.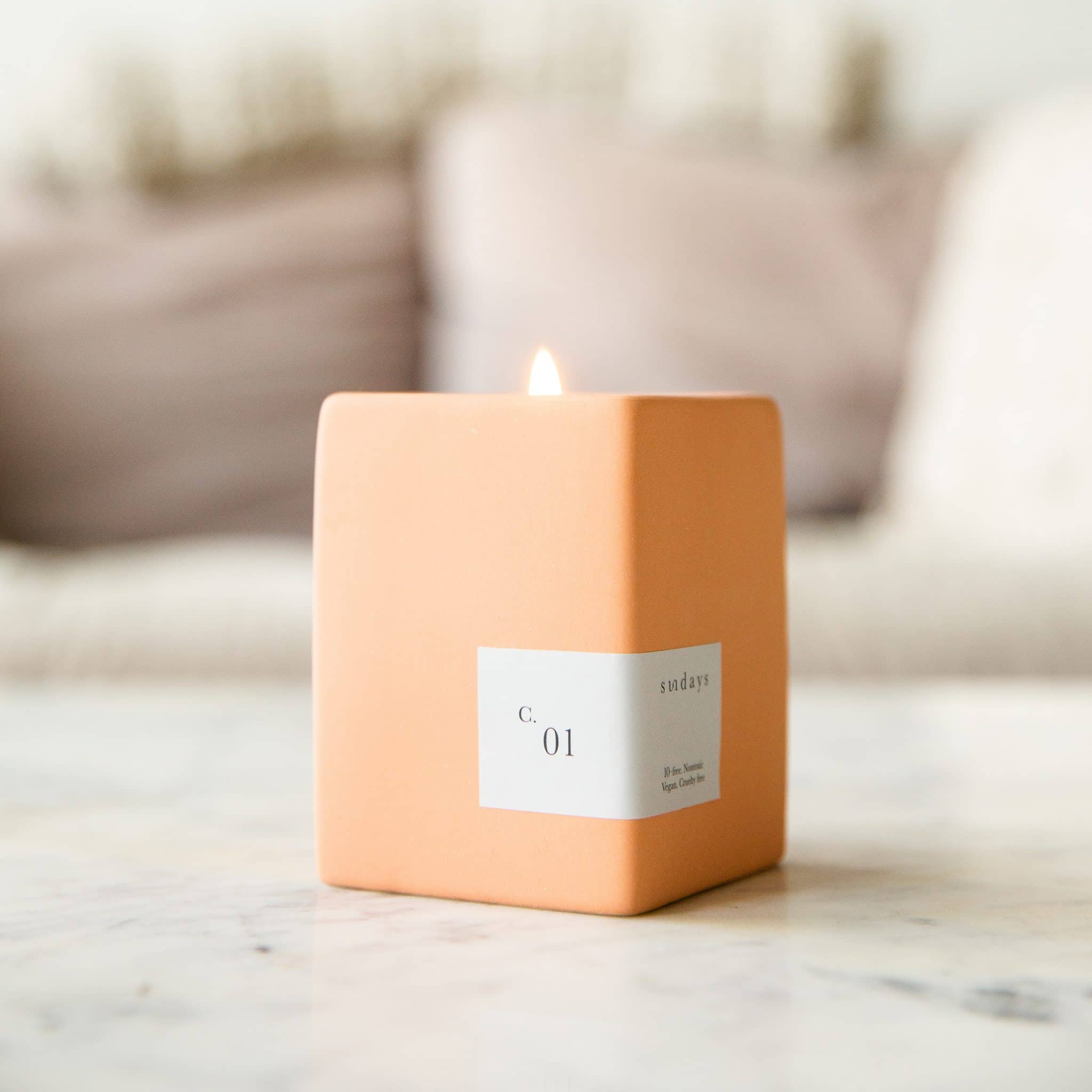 Thank you for reading! Happy Sunday! We hope that you can bring sundays to your everyday life as a little daily self-care reminder. Make today a time for self-care and your favorite activities, whether that's doing your nails, removing your polish, cooking your favorite meal or spending time with loved ones.
We wish you a wonderful self-care Sunday!