Summer is one of our favorite seasons because we can show off our hands and feet to the world with cute sandals, summer dresses, and bright colors you can see a mile away. Summer is fully here and we're elevating our French mani with a fun & colorful twist to match your fun in the sun. From our fans to you, here are 7 modern twists on the classic French mani. Visit our studios or shop our online store and bring your nail inspo to life.
This blog includes:
Types of modern French mani
Ways to style a French mani
Nail polish colors for summer French mani
Where to find nontoxic nail polish
THE MULTI FRENCH
Elevate the French mani with not just one but three linear colors slightly slanted for a modern feel. Go with bright colors that pop next to each other and one similar to the base color for a seamless look.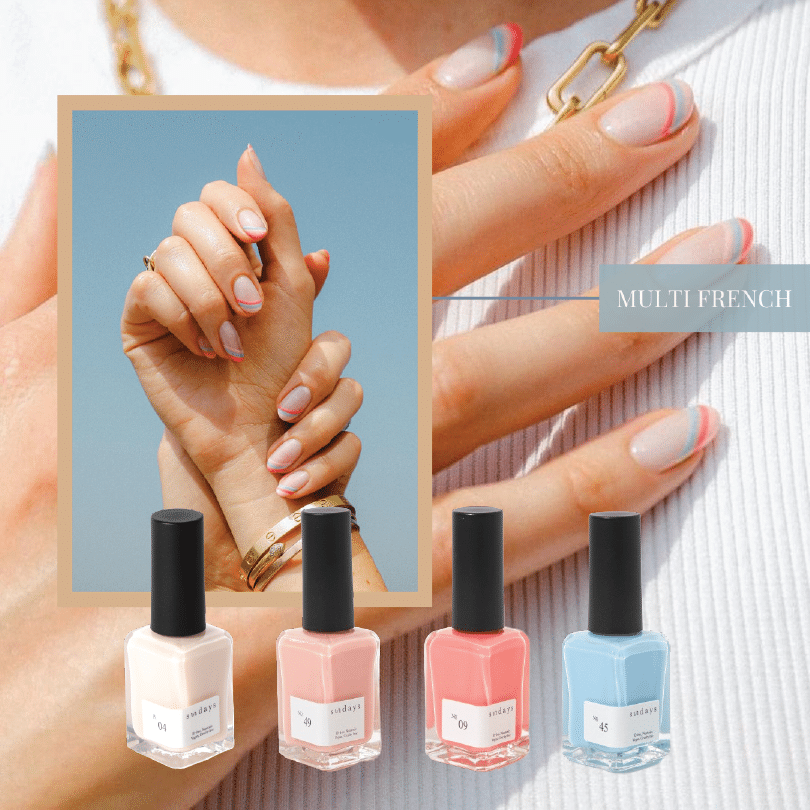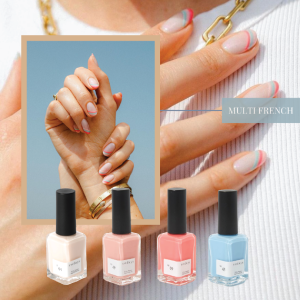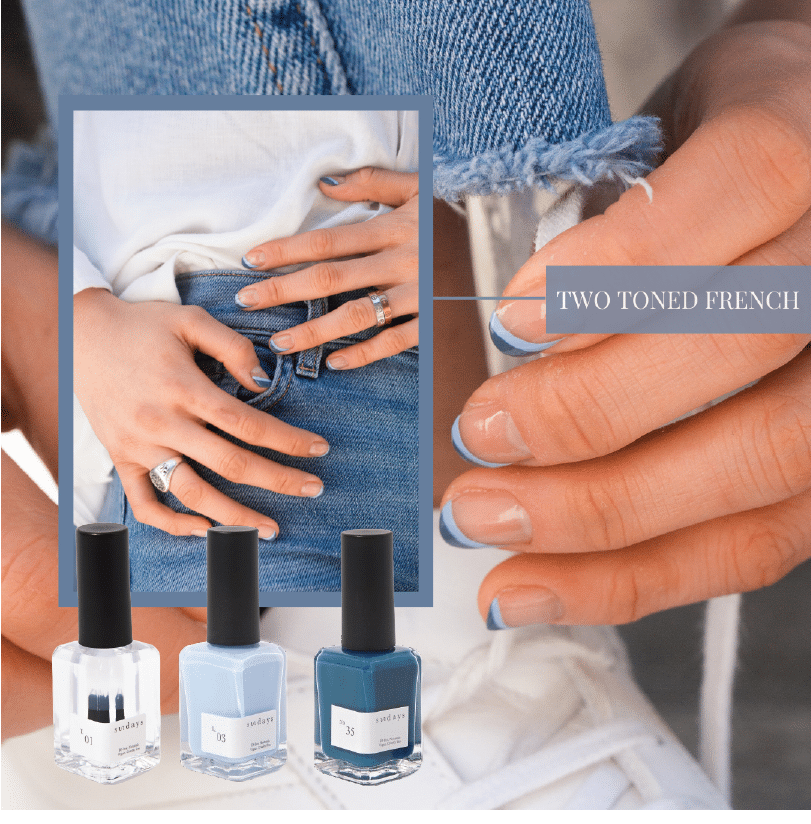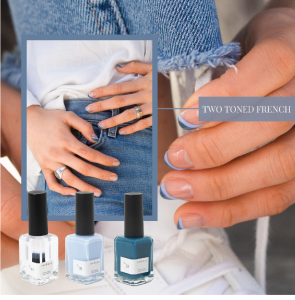 THE SIDE-TIP FRENCH
For days when you just want a little color. Our side tip French makes natural nails even more beautiful to look at. Can't decide on the color? Choose a different hue for each hand.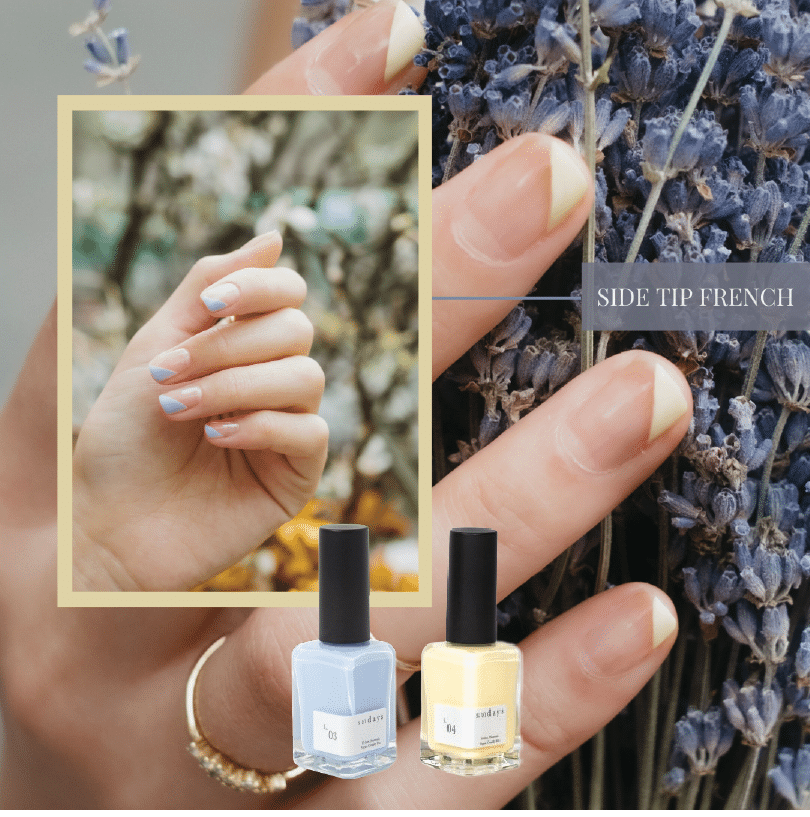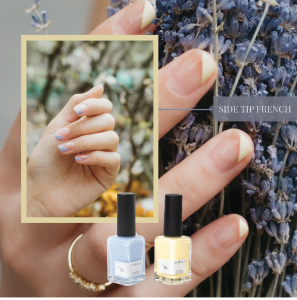 THE DOUBLE FRENCH
Give the classic French mani another layer of flair. A perfect chance to test colors you normally wouldn't wear for a fun summer look.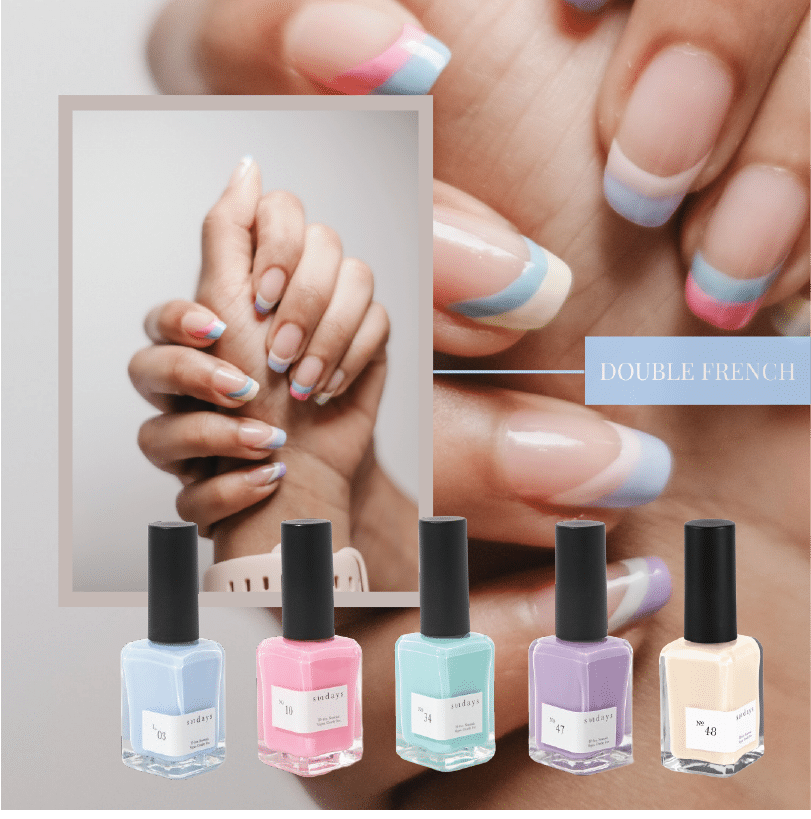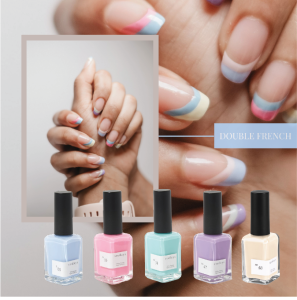 MINI DOUBLE FRENCH
With endless possibilities to draw a line, try a mini French with either a single or double layer, choosing a color that pops over the original tip.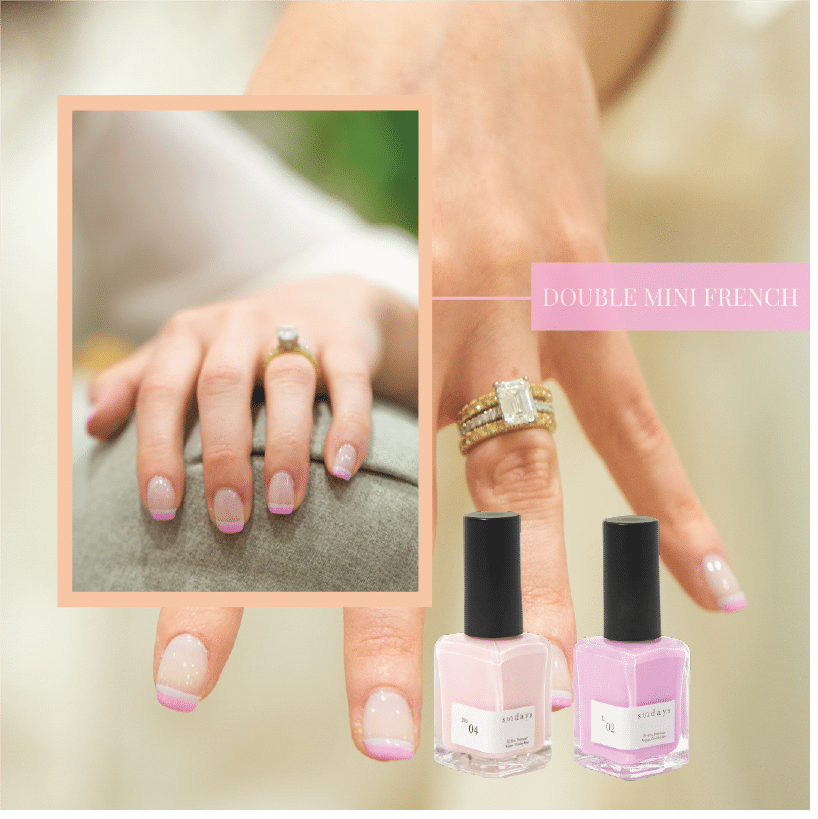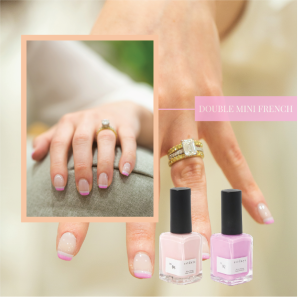 THE ACCENT FRENCH
You've probably heard of a V-French tip, the edgier look of the French where you've guessed it, forms a "V". We're giving this look extra oomph with an accent nail design on just 1-2 fingers for a noticeable pop of design.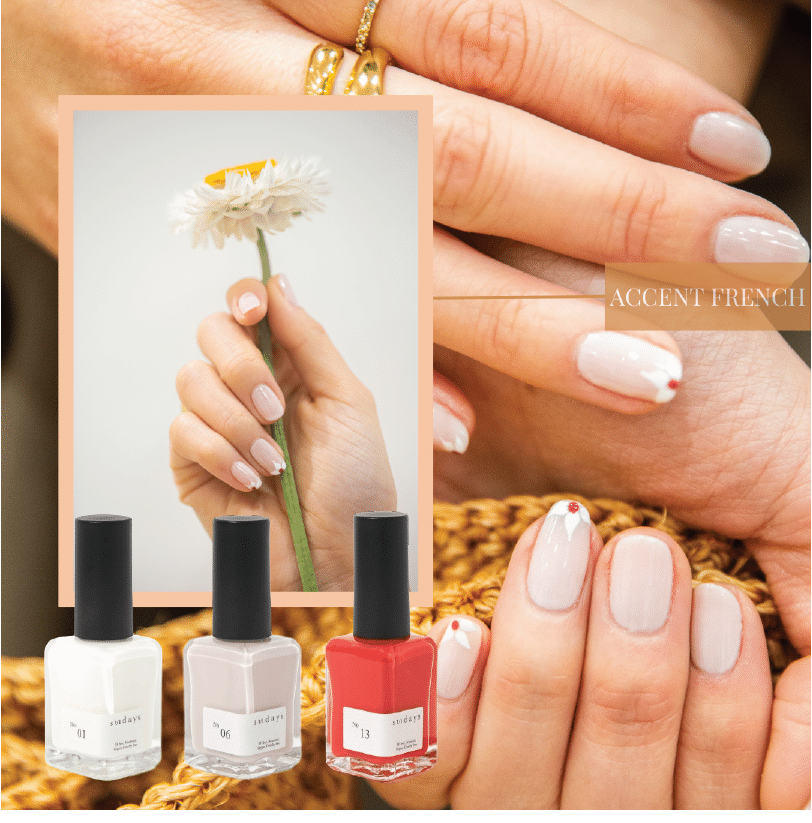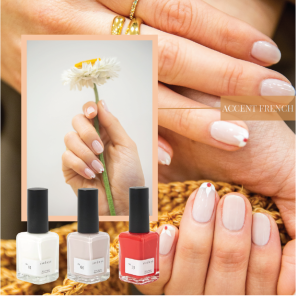 THE MICRO FRENCH
Keeping it simple with a very thin line of your favorite color, go all out this summer and choose bright colors to match every outfit and mood.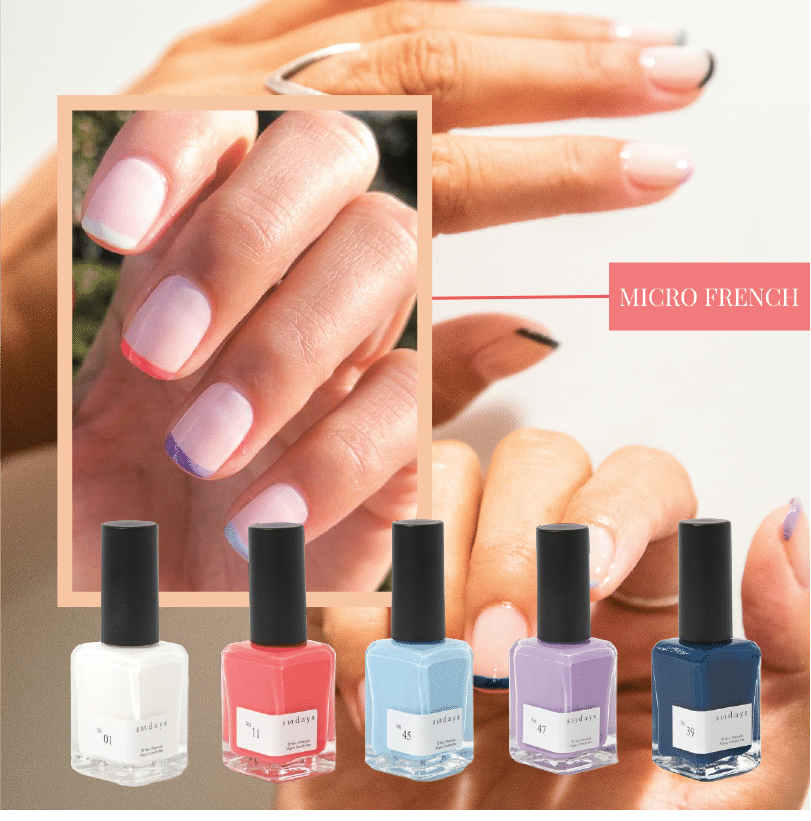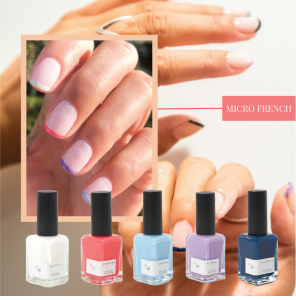 STAY CONNECTED
We love to see your creative side through nails. Follow us, share, and tag us using #sundays_studio to be featured in our sundays community.