Let's be honest, we're all going through some serious wanderlust right now. And as the world is opening up so is our desire to expand our horizons. But as we're traveling, enjoying the summer sun and hitting the beach every weekend, we still have to be mindful of caring for our hands. If the pandemic has taught us anything, it's that health and practicing good hygiene is very important. We've all got into the habit of using hand sanitizer as a way of keeping our hands healthy and avoiding the spread of germs. However, as we begin to visit our favorite nail studios or travel beyond home territory, we should be applying better practices to protect ourselves from germs and harsh chemicals found in regular nail polishes. So on that note, we're coming to your rescue with some of our expert tips for clean and healthy nail care routines for wherever you are! 
For when you're traveling:
Pack your beach bag and your favorite non-toxic polish!
When we're on the move, whether it's a local adventure or an exotic destination abroad, we always want our nails to look instagrammable and perfect for our photo memory archive. But just because we're on-the-go, it doesn't mean our nails shouldn't still be cared for and maintained in a healthy way. Not to mention that it's super easy to chip your nail polish when enjoying all of the summer vacation activities. Therefore it's always important to have your favorite nail polish by your side for quick and hassle-free touch ups. Just add a layer of nail polish over your chipped spot and your mani will look as good as new!  However, the trick to beautiful, healthy nails is also using a safe nail polish formula and making sure you're not exposing your nails to harmful chemicals such as formaldehyde or toluene which can have toxic long term effects on your health. So when traveling, simply throw your favorite non-toxic nail polish colors in your travel pack or beach bag and easily apply when you're at your travel destination. You'll be glowing inside and out!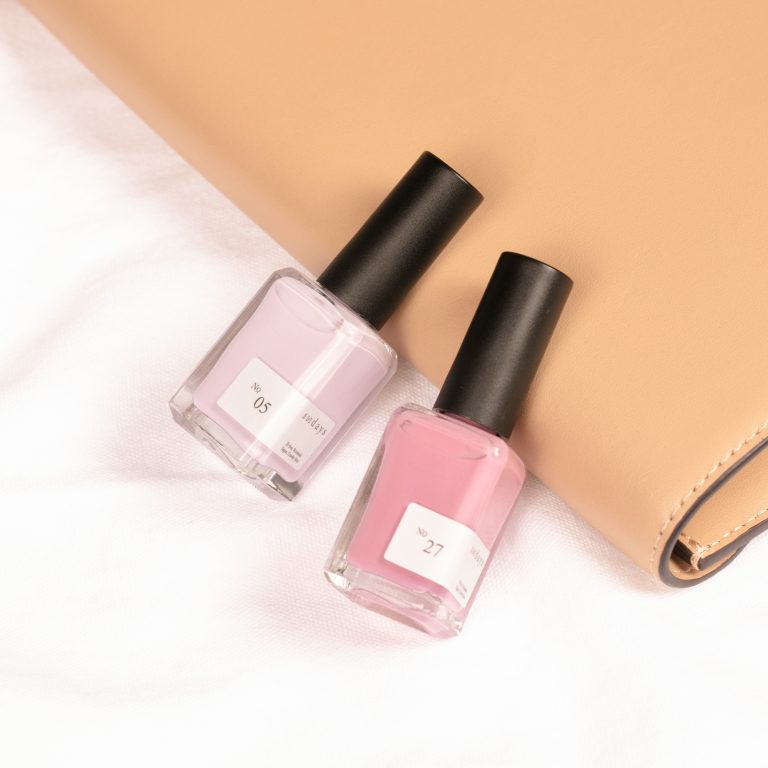 Non-toxic top coat will be your life saver
Ever have that moment when you're about to go to dinner and your nail chips suddenly? All of this can be avoided by applying a non-toxic top coat every two days to give your nails a couple extra life days before having to do a full manicure. By choosing the sundays non-toxic top coat, formulated to give you a high shine finish, your mani will last longer and your trip will be stress-free.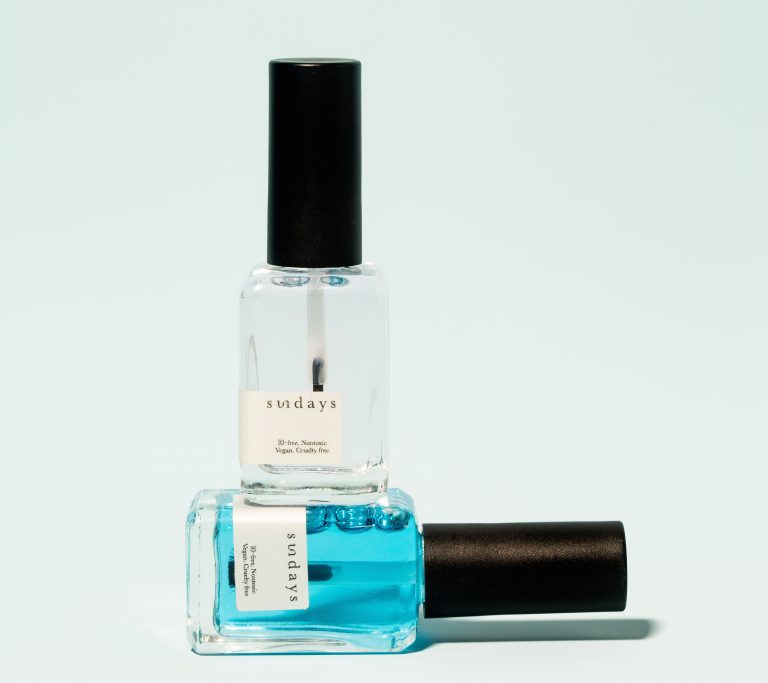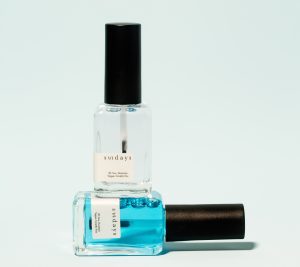 Your nails are made of keratin, so just like your skin, they're prone to damage when out in the sun. Our cuticle oil Cs.02 keeps your nails hydrated and healthy, so when you're out and about your nails will have the extra protection. When in doubt, just add a top coat! A layer of hydrating top coat will keep your nails protected from the direct sun exposure, while also healthy and shiny!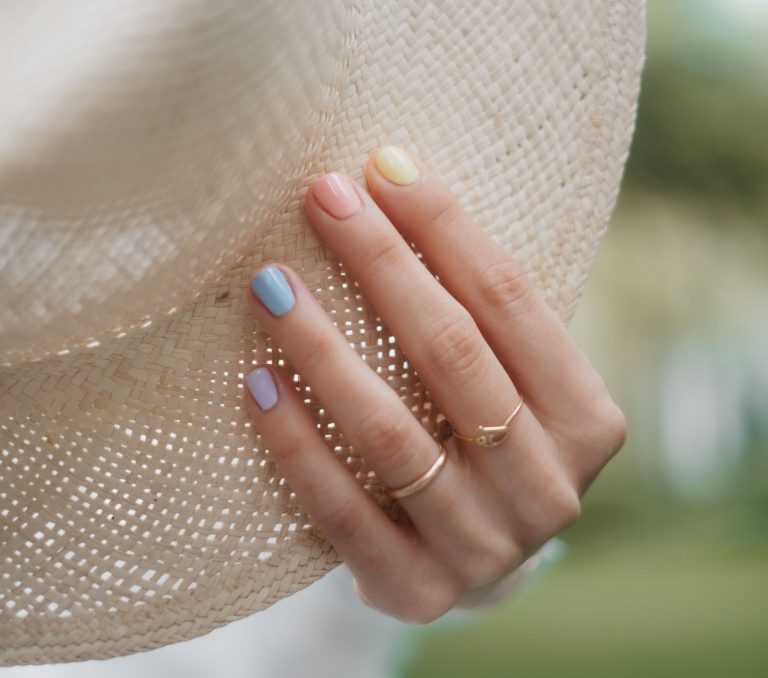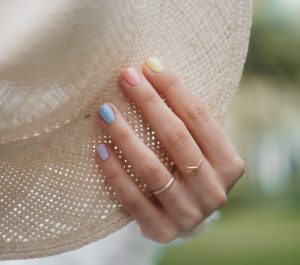 Have you ever had to deal with dry skin after a long flight? Much like your skin, it's important to keep your nails hydrated on the flight. Our cuticle serums come in a small, compact packaging that's airplane safe. When your nails are feeling dry, simply drop a little cuticle oil on your nail bed and your nails will feel as good as new! We can't promise it will heal jet lag but it can certainly minimize dry, brittle nails.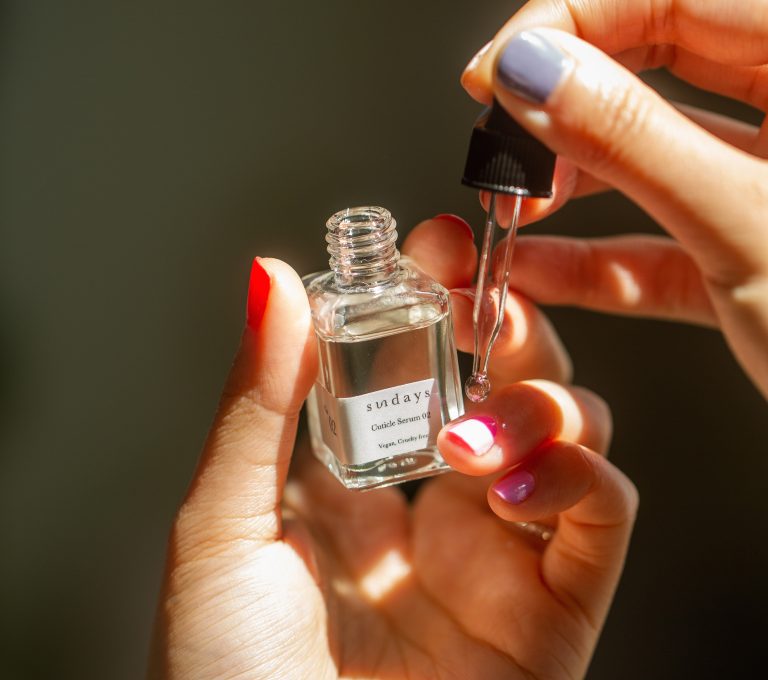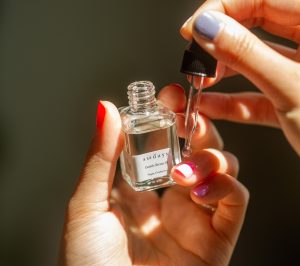 For when you visit your nail studio:
Use your own nail care tools
Even pre covid, it was always a good practice to bring your own nail care tools to the salon. Unfortunately not all nail salons are mindful of carefully sanitizing their tools and this can sometimes lead to infections. It's best to ask your studio if they autoclave their tools between each service. And better yet, we advise you to bring your own tools when you visit your local studio or a new nail salon,  because there is nothing more relaxing than knowing that you are using your clean, sanitized tools and in full control of your own wellbeing. 
As the summer is approaching and we're wearing more open shoes, we're eager to get some fun pedicures. It's especially important to be careful with your pedi. We recommend you bring a non-toxic pedicure kit to your next appointment.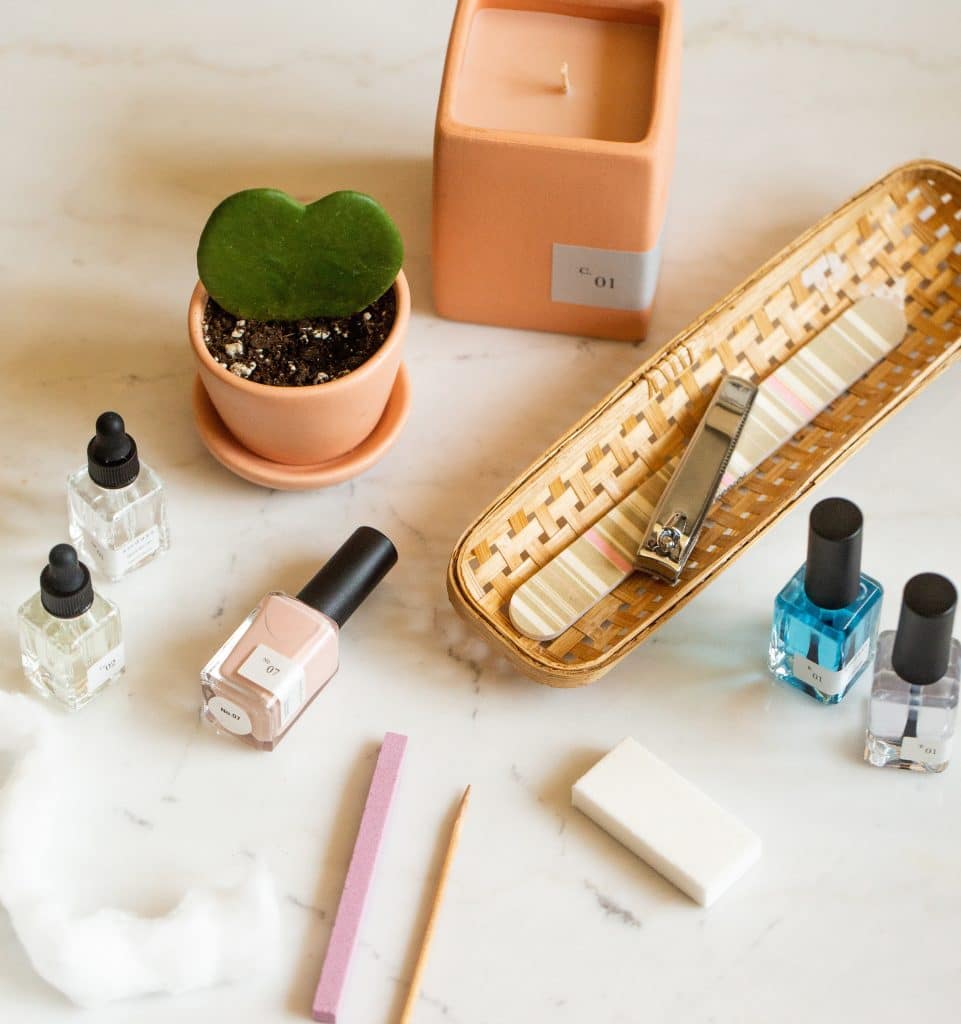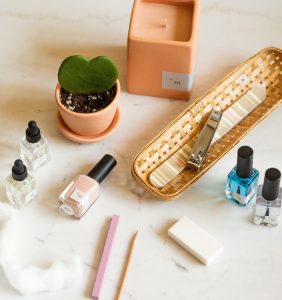 Always have your trusty nail polish by your side
You've probably heard us say that most nail polishes out there have toxic and harmful ingredients. When you're visiting your go-to nail salon, make sure you bring your non-toxic nail polish. It's both more hygienic and more healthy! Plus you probably have your signature shade already, so you won't get overwhelmed with having to pick out a color out of a million nail polish shades. A lot of salons don't have non-toxic options, especially when you're traveling. So bringing your own non-toxic nail polish is the way to go. Keep one handy in your purse at all times for those "just in case moments"!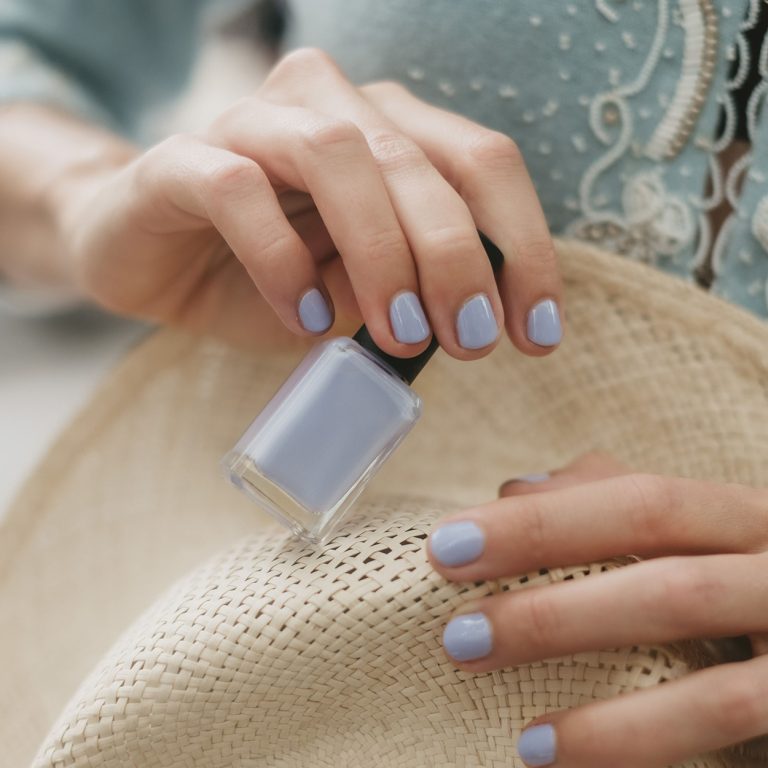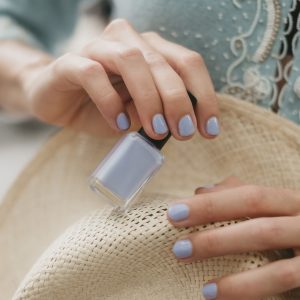 Bring your own top and base coat
When it comes to top and base coats, a lot of nail salons reuse them on all of their clients. Bringing your own top and base coat is a safer option and will make your relaxing salon experience much more stress-free. You won't have to worry about germs and toxic ingredients, especially when using a 10-free top and base coat. We recommend going with the T.01 or T.02 which are our trusty, protective and fast drying top coats and our B.01, hydrating base coat. After visiting the salon you'll feel confident and safe and your nails will be healthy and glowing!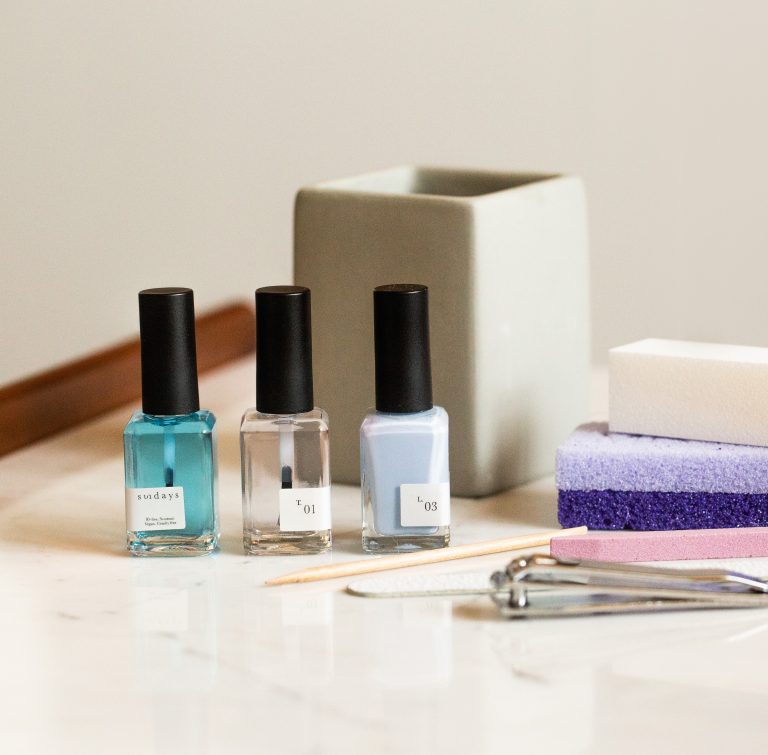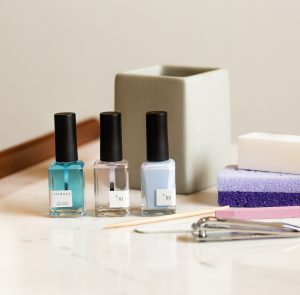 Our two cents
Whether you're on an exotic vacation or simply visiting your trusty nail salon, you should always be mindful of caring for your nails. Keep your non-toxic nail polish and top coat close by and you'll be good to go! You'll nails will be healthier and your mani shinier! We wish you safe travels and beautiful, healthy nails.