We spend so much time nurturing relationships with others around us that we forget to nurture the most important relationship – the relationship we have with ourselves. Caring, loving and nurturing ourselves is just as important as doing that with others.
What does it mean to build a relationship with yourself?
The concept of building a relationship with yourself might sound somewhat odd or unnatural at first. We have to kind of step out of our comfort zone and open our wounds to get to know ourselves. It can be scary at times and that's why it usually takes us years to even acknowledge that we need to work on the relationship with ourselves.
Building that relationship can mean something different for all of us, but it starts with three different foundations of practicing gratitude, practicing self-care, and being kind to yourself.
There is so much to be grateful for in our lives. Whether that's our bodies that allow us to move and experience life, our minds that help us spark creative ideas or our eyes that allow us to see all the beauty around us and our hands that allow us to create. Practicing gratitude for these things allows us to get closer to ourselves and stop focusing on the negative.
Some ways we like to practice gratitude is with meditation, positive affirmations, and love letter writing. Journaling every morning also helps you spend time with your thoughts, giving them a space to live that you can come back to and see how much you've improved and gotten closer to yourself.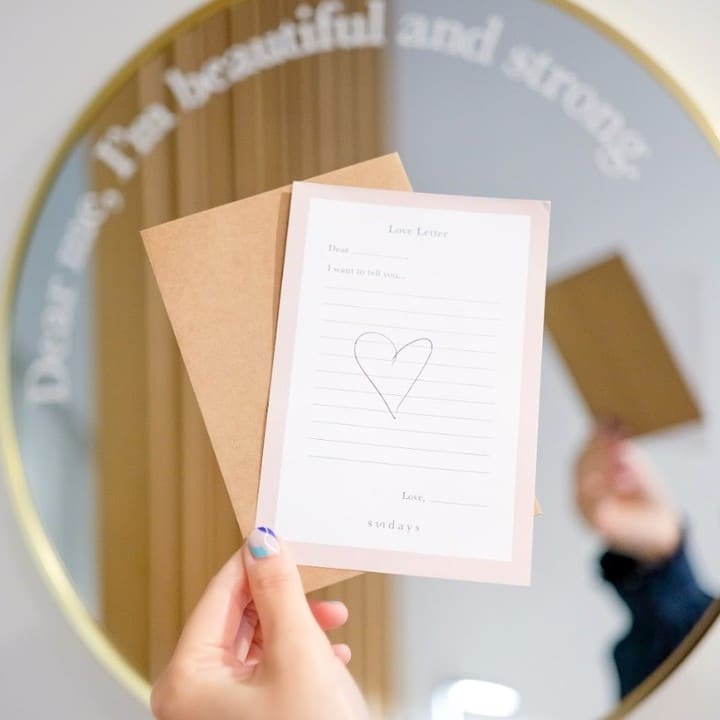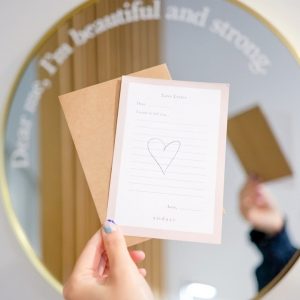 Self-care is probably the most important practice we can do to nurture a relationship with ourselves. It is the ultimate self-love language. Self-care could mean a quick meditation every morning or a 30 minute walk. It could also mean making your space cozier with candles, plants or with items that spark joy for you.
We love to practice self-care with a cozy at-home mani/pedi. Cozy up to a cup of tea and treat yourself to a non-toxic mani/pedi. If you want to learn how to do it at home read our Easy at-home pedicure with Amy and The Secret Ingredient For The Perfect Mani. With a relaxing mani/pedi you're creating a space to spend quality time with yourself and giving your hands and feet the love they deserve.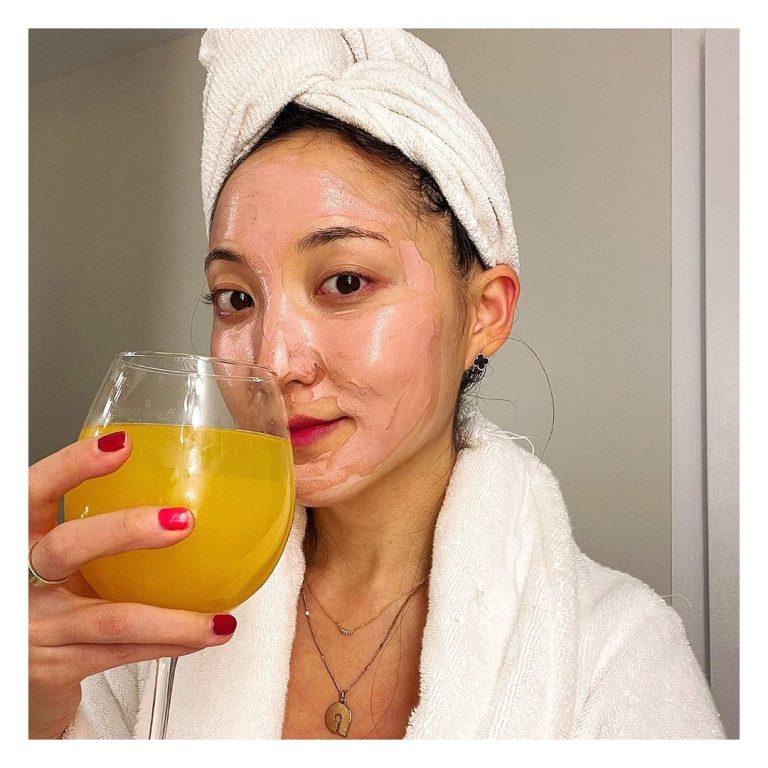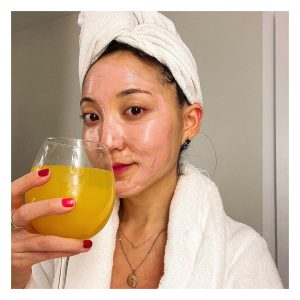 Check out our Mani and Pedi kits for an easy at-home nail care.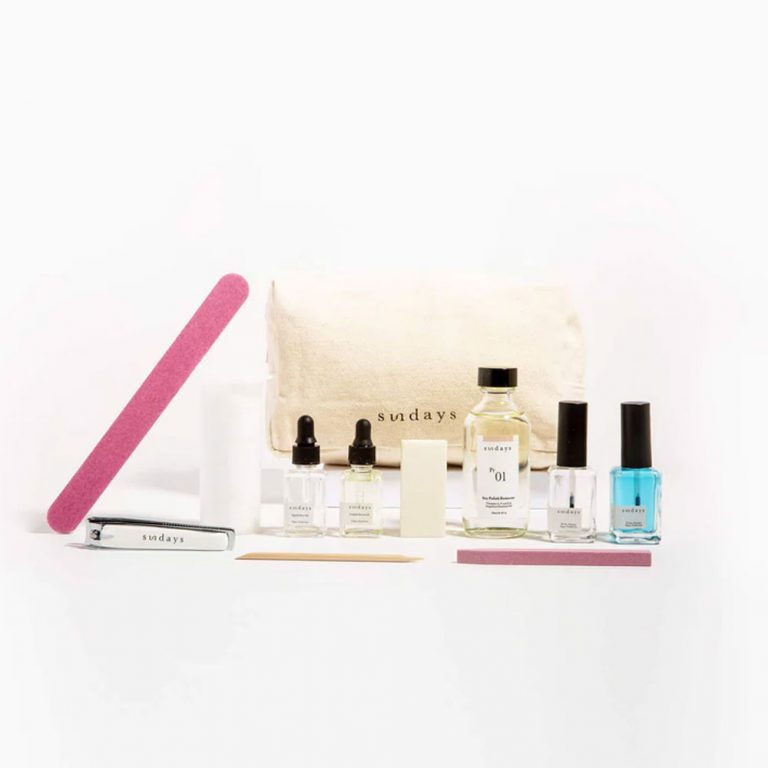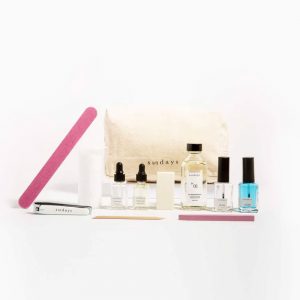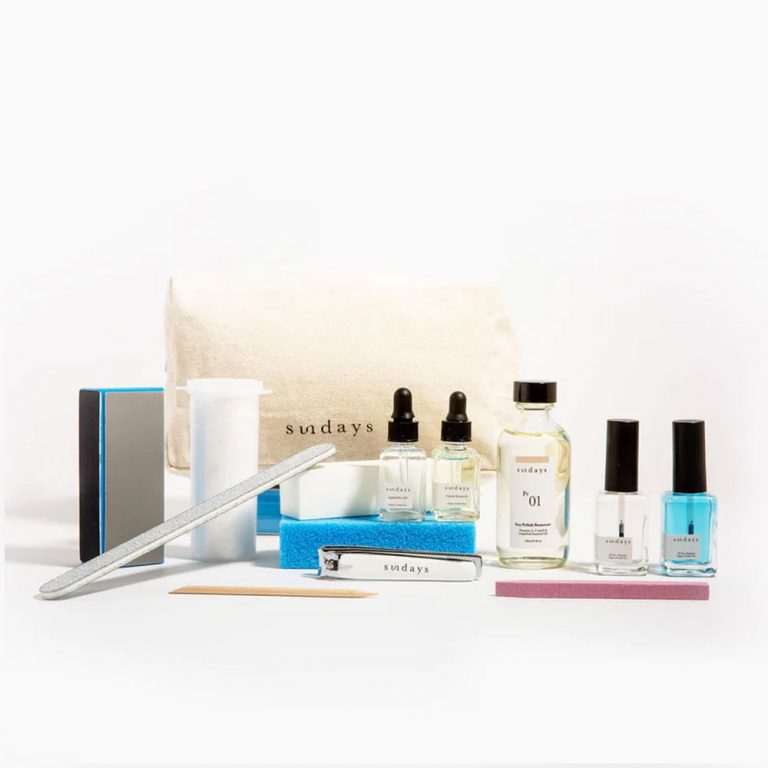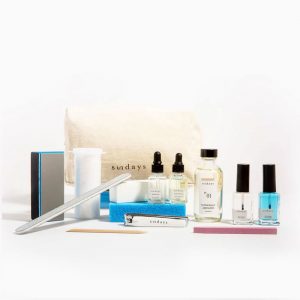 We are always our toughest critic and that kind of mindset is very difficult to get out of. When problems or difficulties show up in our lives, we almost always blame ourselves and in today's world it's hard to get out of the mindset of keeping ourselves to a certain, mostly unrealistic standard. This ultimately makes us feel bad about ourselves and is the opposite of self-love. We are so kind and nurturing to others around us that we forget to do the same for ourselves. 
Saying to be easier to ourselves won't change our perspective overnight, but through time we can slowly adjust our way of thinking. It comes with accepting ourselves and the fact that we are truly special beyond external achievements or encouragements.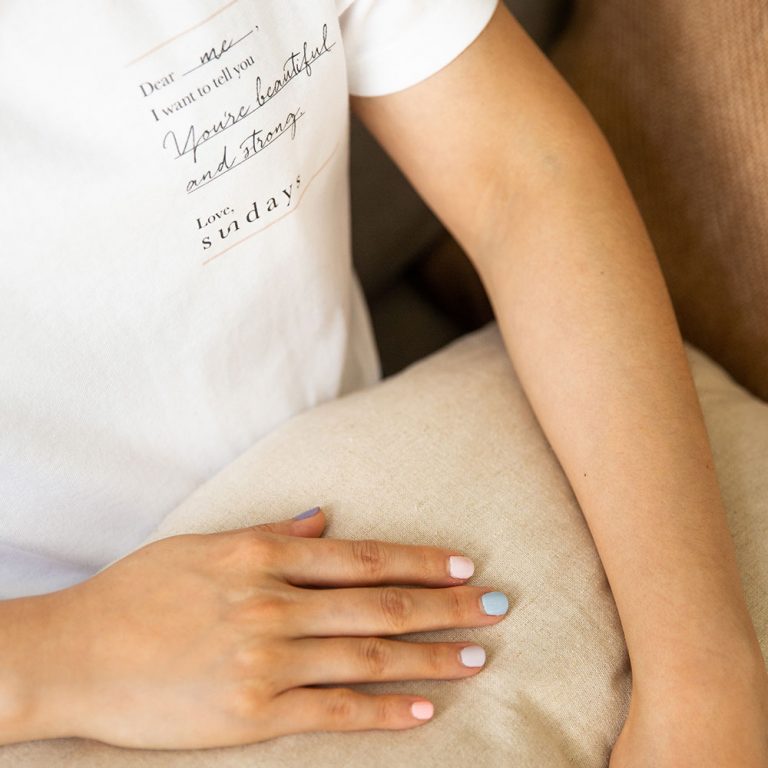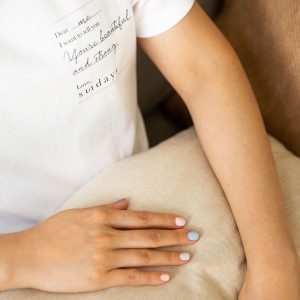 We hope that by reading this you feel encouraged to improve the relationship you have with yourself. If you have any questions or want to share some tips on how you promote self-love, feel free to comment below.
Love,
sundays