"I've always wanted to create a wellness nail care brand committed to making clients look good and feel good. From the nontoxic nail care products we use, to the organic tea you drink at sundays studio, to the scent you smell the moment you walk in to our studio, I've always been passionate about creating a mindful multi-sensory experience that can remind clients of their sundays home away from home, in New York."-Amy Lin
Sense of smell is one of the most delicate of senses, yet most strongly linked to one's memory. It can connect us to moments and cherished memories and awaken the deepest of emotions. At our New York studios we would light our non-toxic candles, letting our clients experience the soothing scents that followed their nail treatments. Every time they would light their non-toxic candles at home, they would be reminded of their sundays experience. We can't have you experience the scents at our studios, but our founder, Amy Lin can tell you what lightning a sundays non-toxic candle means to her:
 "As a candle lover, as many of you are, I've always enjoyed lighting a candle during my nail care routine or while reading one of my favorite books with a cup of tea, until I discovered the toxins in more than half of the candles on the market. I felt a responsibility to create a nontoxic candle for my loved ones and my sundays family. Around two years ago, I started a journey with the vision to create a candle that is nontoxic, but with an elevated sundays scent. The marriage of both can be difficult to achieve without chemicals but I managed to use all 100% natural materials to achieve complex earthy scents that best reflect sundays."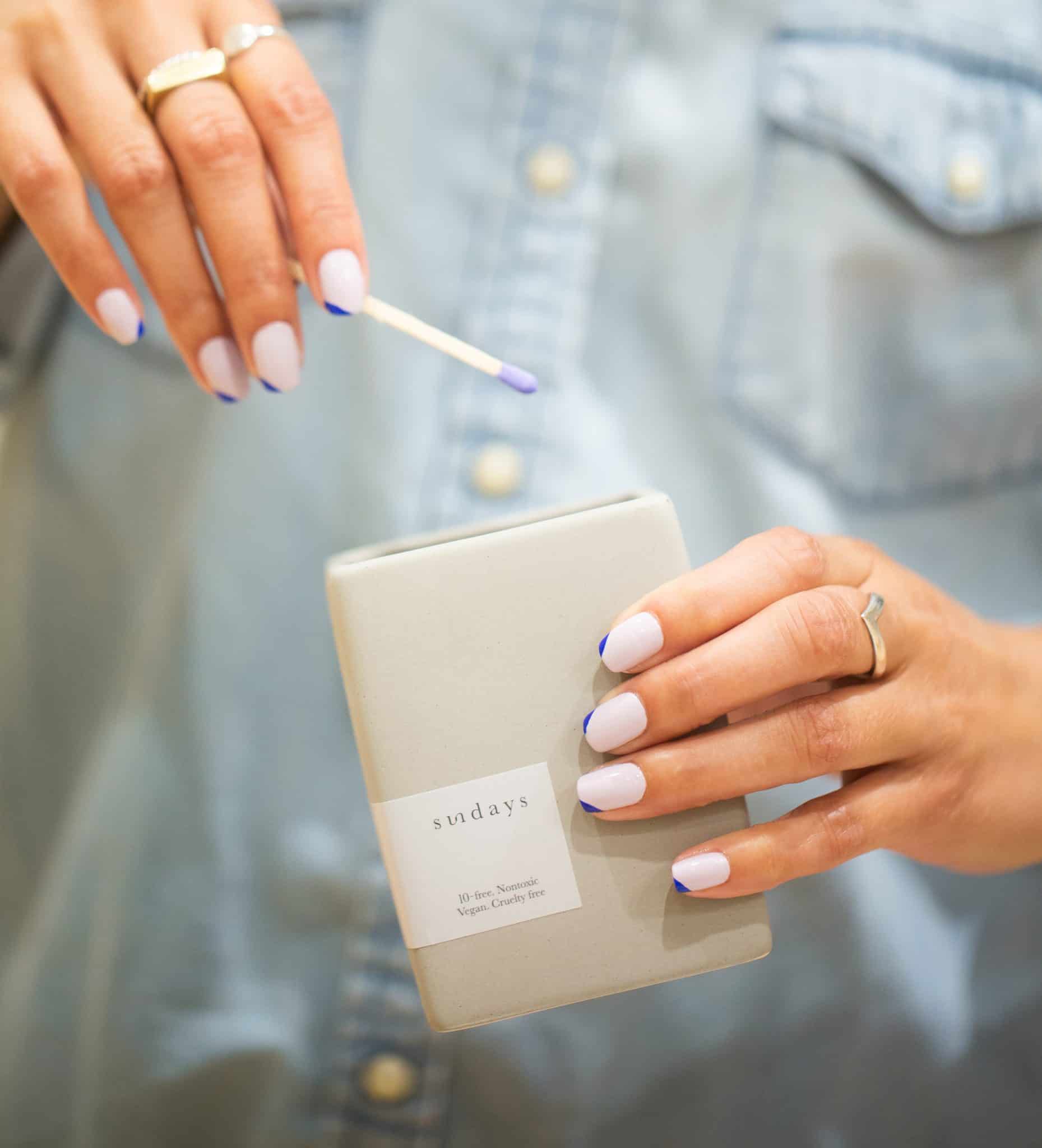 Amy wanted to create a product that wasn't just beautiful but also sustainable: "When it came to the container I wanted to create something I wouldn't feel guilty about harming the environment when I threw the candle jar out. This is the reason why we also use this handcrafted planter as our container, with the intent to help make your home "greener"."
The feeling that you're taking care of your health and the health of the earth is so rewarding. Especially during the time we are living in now. Due to the pandemic occurrence leading to lesser usage of waste and emissions, we gave our earth a little breather and opportunity to thrive. Why not give earth a little more love by caring for both your health and sustainability?
"I am so glad that we can share the same sundays' signature scents with you even if I may never get a chance to meet you, since we may live in different cities around the world."-Amy Lin
Happy Earth Day! We hope that we inspired you to bring non-toxic candles to your space or at least inspired you to think about non-toxic self-care. Let us know how you use your sundays non-toxic candle at [email protected]. We hope that you will give yourself a gift of health and the earth a little love!
Sending our love and support.
-Amy and sundays family
[wpcs id="23066″]