Here is our list of the top meditation classes in NYC.
Meditation classes in NYC are sessions where you can do meditation either alone or as a group in New York City. A meditation class is a structured session where participants learn and practice various meditation techniques to calm the mind, relax the body, and promote inner peace and well-being. Meditation involves focusing the mind on a particular object or sensation, such as the breath, a sound, or a visualization, in order to bring about a state of mental clarity and emotional balance. Examples of different meditation classes include mindfulness meditation, loving-kindness meditation, or guided visualization.
This list includes:
Spiritual meditation classes

Self-care meditation classes

Private meditation classes

Group meditation classes

Community-based meditation classes

Yoga meditation classes

Modern meditation classes

Traditional meditation classes
Let's get into it!
List of Meditation Classes in NYC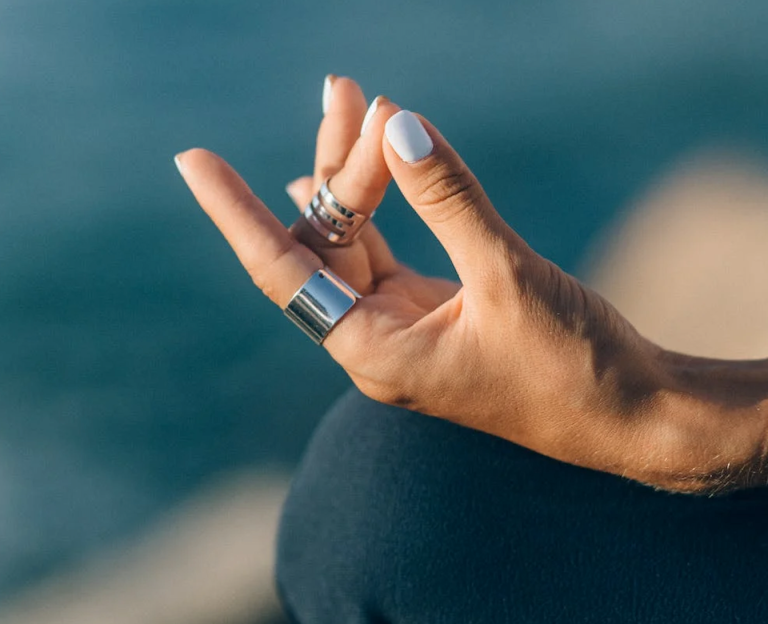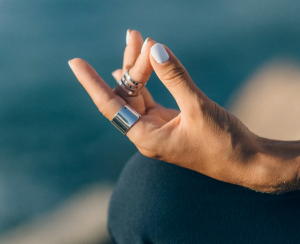 From more spiritual-focused meditation classes to more self-care, individual-focused meditation classes, New York City has something for you!
1. The Path
The Path offers weekly group meditation sessions and private sessions for those looking for a more personalized experience. Group sessions are held in a supportive community setting, where individuals can come together to meditate and connect with others who share similar interests. Meditation sessions at The Path, for both individuals and groups, are designed to help individuals cultivate a regular meditation practice, regardless of their level of experience. Each session is led by a trained instructor who guides participants through various techniques and themes, such as self-love and forgiveness, to help individuals deepen their practice and cultivate greater awareness and presence in their lives. The Path is a welcoming and inclusive meditation community that offers a supportive environment for individuals to explore and deepen their meditation practice.
Learn more about The Path. 
2. The Shala Yoga
The Shala Yoga, a meditation and yoga studio located in New York City, offers daily meditation classes with a focus on a range of techniques, including breathwork, visualization, and mantra meditation. Classes are designed to help individuals cultivate a deeper sense of presence and mindfulness, while reducing stress and promoting overall well-being. What makes The Shala unique is the approach to meditation as a complement to physical exercise. Yoga classes are taught by experienced instructors who are trained in various styles of yoga, including Vinyasa, Hatha, and Restorative, among others. The Shala also offers teacher training programs for those interested in becoming certified meditation or yoga instructors.
Learn more about The Shala Yoga. 
3. The Interdependence Project
Founded in 2007, The Interdependence Project is the premier mindfulness teacher training institute in New York City, known for training the best of the best. In addition to training and certifying new teachers, this non-profit organization also offers drop-in meditation classes, as well as a range of workshops and retreats. Classes are meant to help individuals cultivate mindfulness and compassion, while also exploring how these practices can be applied to broader social issues and social justice. Instructors often explore topics such as climate change, racial justice, and community building, providing individuals with a deeper understanding of how mindfulness and compassion can be applied to real-world challenges. You will not want to miss out on visiting this enlightening studio.
Sign up for a class at The Interdependence Project. 
4. Zen Mountain Monastery
For those looking to tap into the more spiritual side of meditation, Zen Mountain Monastery is the place for you. Nestled in the beautiful natural setting of the Catskill Mountains just outside New York City, this Buddhist monastery follows the Zen tradition, which emphasizes seated meditation (zazen), walking meditation (kinhin), and work practice (samu). Zen Mountain Monastery offers a range of retreats throughout the year, from weekend retreats to longer intensive retreats, providing individuals with opportunities to deepen their meditation practice in a supportive and immersive environment. During these retreats, individuals participate in daily meditation practice, with periods of zazen and kinhin, as well as work practice, which involves engaging in mindful, meditative work in the monastery's gardens or facilities. Another unique aspect of Zen Mountain Monastery is its commitment to sustainability and environmentalism. The monastery operates on sustainable and eco-friendly principles, including using renewable energy, organic gardening, and green building practices.
Learn more about Zen Mountain Monastery. 
5. Maha Rose
Located in Brooklyn, Maha Rose offers a variety of unique healing services, including meditation classes and workshops designed to help you cultivate greater awareness and mindfulness, while supporting your overall health and well-being. Maha Rose focuses on a holistic approach to healing by incorporating a variety of techniques, such as visualization, sound healing, and chakra balancing, which are designed to support healing at the physical, emotional, and spiritual levels. The sound healing classes at Maha Rose are especially popular and involve the use of various sound tools, such as singing bowls and gongs, to induce a deep state of relaxation and promote healing at the cellular level. Sound healing is a great way to approach meditation if you have a hard time focusing on the activity and quieting your mind.
Check out Maha Rose. 
6. Kadampa Meditation Center
Kadampa Meditation Center boasts an emphasis on modern Buddhism. Located in the heart of New York City, this unique meditation studio hosts classes using both modern and traditional meditation techniques. Following the Kadampa tradition, instructors emphasize the practical application of meditation techniques to daily life by, for example, providing practical solutions for overcoming stress and anxiety. Another unique aspect of Kadampa Meditation Center is their emphasis on creating a supportive and welcoming community. The center offers a variety of events and activities, such as potluck dinners and community service projects, which provide individuals with opportunities to connect with like-minded individuals and develop supportive relationships.
Sign up for a class at Kadampa Meditation Center. 
7. Three Jewels
Located in the heart of New York City, Three Jewels is a meditation and yoga studio offering a unique and modern approach to meditation practice. One of the things that makes The Three Jewels stand out is their incorporation of Buddhist teachings and philosophy into their classes, while also adapting it to fit modern lifestyles and the needs of a diverse community. The studio offers a wide range of classes, including guided meditations, workshops, and yoga classes. Highly-trained instructors also offer one-on-one sessions for those who want a more personalized experience. The teachers at Three Jewels come from a variety of backgrounds, bringing a unique perspective to their classes. In addition to meditation classes, The Three Jewels also offers weekly talks on various topics related to mindfulness and Buddhism, which are all open to the public. These talks provide an opportunity for individuals to deepen their understanding of the practice and philosophy of meditation.
Check out Three Jewels. 
8. Open Center
Established in 1984, Open Center is the longest-running urban holistic center in the United States. Because of this, Open Center is a unique spot for meditation with a wide range of programs, classes, and workshops related to meditation, healing, spirituality, and personal growth. Open Center is committed to offering an integrative approach to wellness, which includes both Eastern and Western modalities. The classes incorporate various meditation techniques, such as mindfulness, breathwork, visualization, sound healing, and movement meditation. Another standout feature of the Open Center is their emphasis on community-building and creating a supportive environment for participants through various events, such as social gatherings, discussion groups, and retreats. The Open Center also offers a unique educational program, which includes certificate programs in various holistic health modalities, such as herbal medicine, aromatherapy, and energy healing.
Learn more about Open Center. 
9. Awarehouse NYC 
Awarehouse NYC is known for providing a peaceful and serene space for individuals to practice meditation and mindfulness. The studio is situated in the heart of the city, making it easily accessible for anyone seeking a respite from the hustle and bustle of city life. Upon entering Awarehouse, clients are welcomed by the warm and inviting atmosphere, which features soothing lighting and calming decor. The studio offers a range of meditation techniques and styles, including guided meditations, breathwork, sound work, and visualization, to cater to the diverse needs and preferences of its clients.
Sign up for a class at Awarehouse NYC. 
10. New York Insight Meditation Center
Located in the heart of New York City, New York Insight Meditation Center (NYIMC) is widely recognized as a center of excellence in the field of mindfulness and meditation. The center has a team of highly experienced and knowledgeable meditation teachers who provide expert guidance to students of all levels. These instructors come from a variety of backgrounds, including Buddhism, psychology, and other fields related to mindfulness and meditation. Whether you are new to meditation or an experienced practitioner, you can find a class or workshop at NYIMC to suit your needs. The center offers courses on various types of meditation, including mindfulness, compassion, and insight meditation. Plus, NYIMC offers scholarships and other programs to make its classes and workshops more accessible to those who may face financial or other barriers to participation.
Learn more about New York Insight Meditation Center. 
11. Integral Yoga Institute
Integral Yoga Institute was founded by Sri Swami Satchidananda, a renowned spiritual teacher from India. Despite being named a yoga institute, Integral is also a great place to practice meditation as the approach to yoga is rooted in the teachings of the ancient sage Patanjali, and classes often include meditation, pranayama (breathing exercises), and spiritual teachings. The teachers emphasize the importance of cultivating self-awareness, compassion, and mindfulness as a means of achieving spiritual growth and realizing one's full potential.
Sign up for a class at Integral Yoga Institute. 
12. Ben Turshen Meditation
Ben Turshen is an experienced meditation teacher who has trained with some of the world's most respected meditation masters. Turshen brings a wealth of knowledge and expertise to his teaching, which he has effectively transferred to his studio's practice. The studio, Ben Turshen Meditation, offers personalized instruction tailored to each student's individual needs and goals. This approach ensures students receive the guidance and support they need to develop a sustainable meditation practice that works for them. Plus, the studio is located in the heart of Manhattan, making it easily accessible to those who live or work in the city, while also providing a peaceful oasis in the midst of the busy urban landscape and offering a refuge for those seeking to escape the stresses of daily life.
Learn more about Ben Turshen Meditation. 
13. Frequency Breathwork 
Founded by a team of experienced breathwork practitioners, Frequency Breathwork aims to help individuals unlock their full potential by harnessing the power of breath. Frequency has a NYC-based studio as well as an online app, so you can take classes in person or on the go. Classes are led by expert instructors who guide participants through various breathwork techniques, including conscious breathing, breath retention, and more. The classes are designed to help individuals reduce stress, increase energy, and improve overall well-being. In addition to its breathwork classes, Frequency also offers training programs for individuals who want to become certified breathwork practitioners. These programs provide in-depth instruction on breathwork techniques, as well as guidance on how to lead effective and safe breathwork sessions.
Check out Frequency Breathwork. 
Conclusion
Ultimately, whether you're looking for a traditional Zen experience or a more modern approach, New York City has a meditation class to suit your needs. With so many options available, you are sure to find a practice that resonates with you and helps you find peace in the midst of the city's hustle and bustle.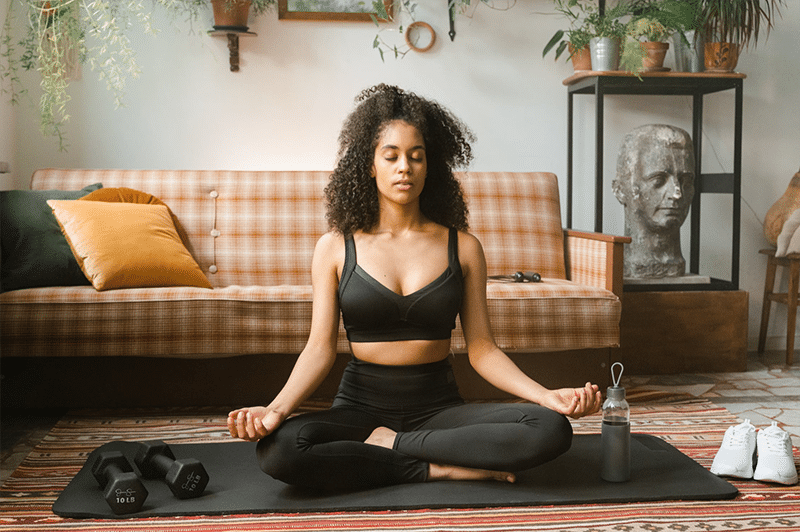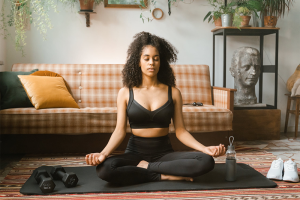 FAQ
What is meditation?
Meditation is a practice that involves training the mind to focus on the present moment, typically by following the breath or a particular mantra. The goal is to cultivate a sense of calm and clarity in the mind.
What are the benefits of meditation?
Meditation has been shown to have numerous physical and mental health benefits, including reducing stress, improving sleep, and lowering blood pressure. It can also help with anxiety, depression, and other mental health issues.
How long should I meditate for?
There is no set amount of time you need to meditate for, but many people find that starting with just a few minutes a day and gradually increasing the time can be helpful. Aim for at least 10-15 minutes per day.
Do I need to join a class or can I meditate on my own?
You can certainly meditate on your own, but many people find it helpful to join a class or group for guidance and support. The list above provides a great starting place if you are in search of a class to join regularly.