Beautiful hands are never out of season. Even though we're spending much of our time at home, we still deserve to have beautiful hands and feel our most confident. But because we're spending so much time at home our routines have gotten much simpler, including our nail care.  So here's how you can achieve beautiful hands without too much effort, by pairing sundays timeless polish with Aurate's jewelry.
1.Natural look
A natural look is always the way to go for any season. This look goes with everything and gives a bit of glam to your everyday. To achieve this look, you should use a nude or light pink polish color on your hands. Our classic beige rose No.07 enhances the beauty of the eye-catching gold band with infinity ring, creating a timeless look. By the way, our No.07 fits all skin tones and creates an easy way to achieve this effortless look.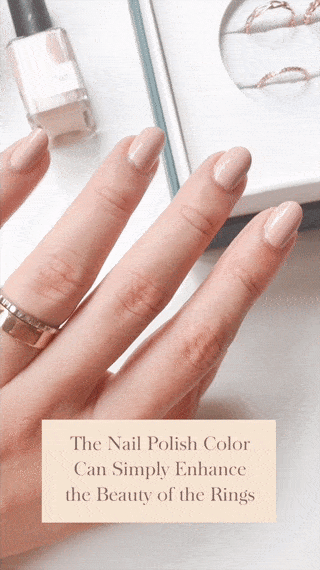 2. Classic look
When creating a classic look with your hands, polish color selection is key. Try using a hue that aligns with the metal tone of your jewelry. Our metallic S.01 is a classic shade that is a perfect pair with Aurate's statement ring set. The rose gold-tone goes perfectly with the metallic shade, creating a harmonized look.  It's super easy to dress up and down, being both glam and classic with a little sparkle to brighten up your day. It makes you look put together without too much effort. And you can never go wrong with that!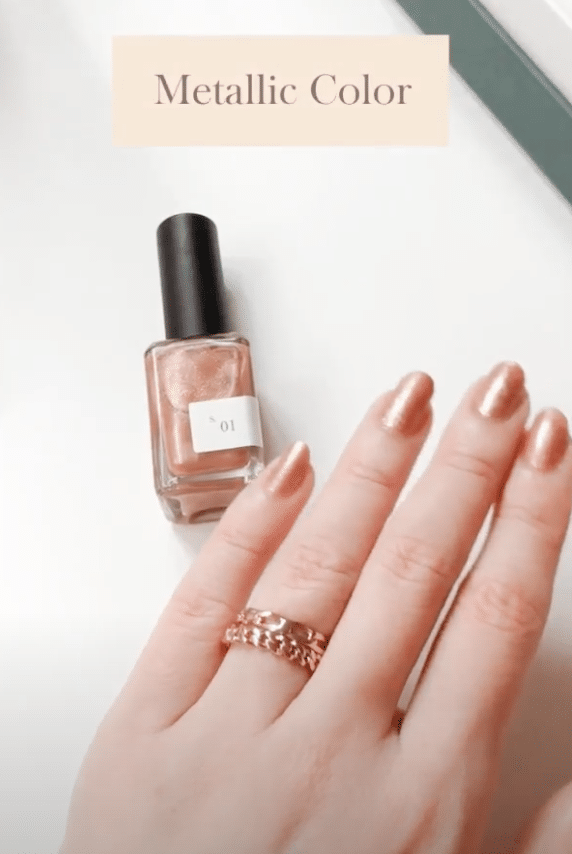 The statement ring set would also go perfect with our classic red No.13 for a little Marilyn Monroe old Hollywood look.
3.Bold Look
If you're going out for a special occasion and want to draw more attention to your hands, I would specifically use a striking polish color to pair with your Summer jewelry. No.40 is for sure a bold shade that goes with an equally bold Aurate Chain Ring Stacking Set. This look is perfect for going out as it draws attention to your hand. The indigo blue really goes perfectly with a modern gold chain ring. Chain rings make a nice statement and No.40 never goes out of style- the perfect pair for an edgy and a chic look.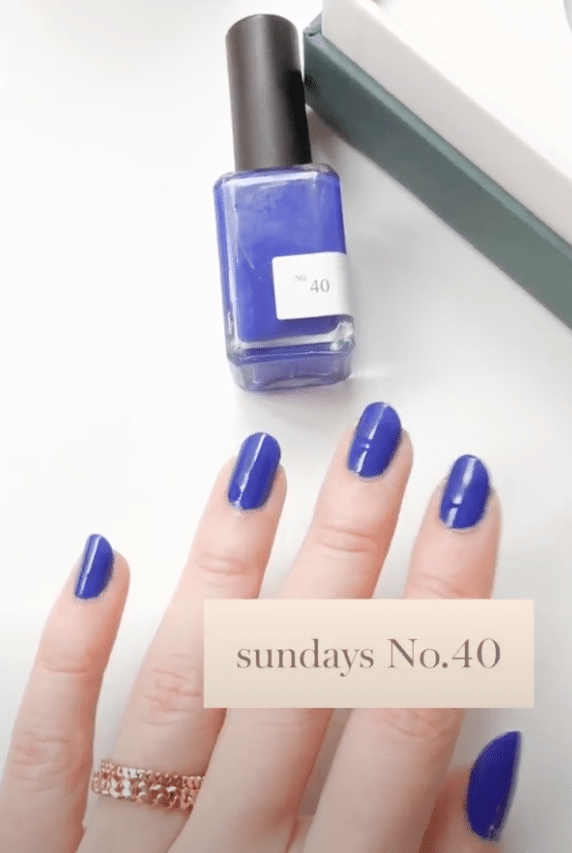 If you haven't already done so, you should enter our giveaway with Aurate! One lucky winner will receive a $400 Summer bundle that includes $200 Aurate gift card, sundays wellness Polish Set of 5 (Top coat, base coat, 3 colors of your choice), soy polish remover, non-toxic candle and affirmation t-shirt. Good luck!