The condition of your nails says a lot about what's happening inside your body. Brittle nails for instance can result from poor nutrition or simply aging and they can be a pain. But you don't have to put up with it!  The solution to your brittle nail problem is here. We thought we would share some expert treatment and prevention tips from our very own founder, Amy Lin.
What are the causes of brittle nails?
What actually causes brittle nails is not as easy to pinpoint as you'd think. But they become more of a problem in winter. Brittle nails are often caused by lack of proper vitamins, dehydration, stress and toxic nail products. Other causes can be overusing your hands and exposing them to harsh chemicals, while more of a natural cause might simply be aging.
How to care for brittle nails
The biggest cure, believe it or not for brittle nails is simply lifestyle change. And you'll be happy to hear that it can be cured fairly quickly.
Our founder, Amy Lin says: "If someone has brittle nails or breakable nails, it can be cured within two to four weeks by using nail-strengthening products, taking vitamins and minerals as well as monitoring your lifestyle."
Stress is the root cause of so many health-related problems and brittle nails are no exception. Try to integrate activities that are stress-relieving and you will start seeing changes in your body too.
On the other hand, if you're a big nail polish user, you should stick with a non-toxic alternative. Overusing toxic nail polish, gel or acrylics can significantly weaken your nails. Give your nails some time to breathe and replace your nail polishes.
What products should you use, you ask? Sundays B.03 strengthening base coat is a great product to use when treating brittle nails. It's packed with vitamins A, C and E, Argan oil and amino acids. Apply two coats of B.03 twice a week to use as a nail repair serum.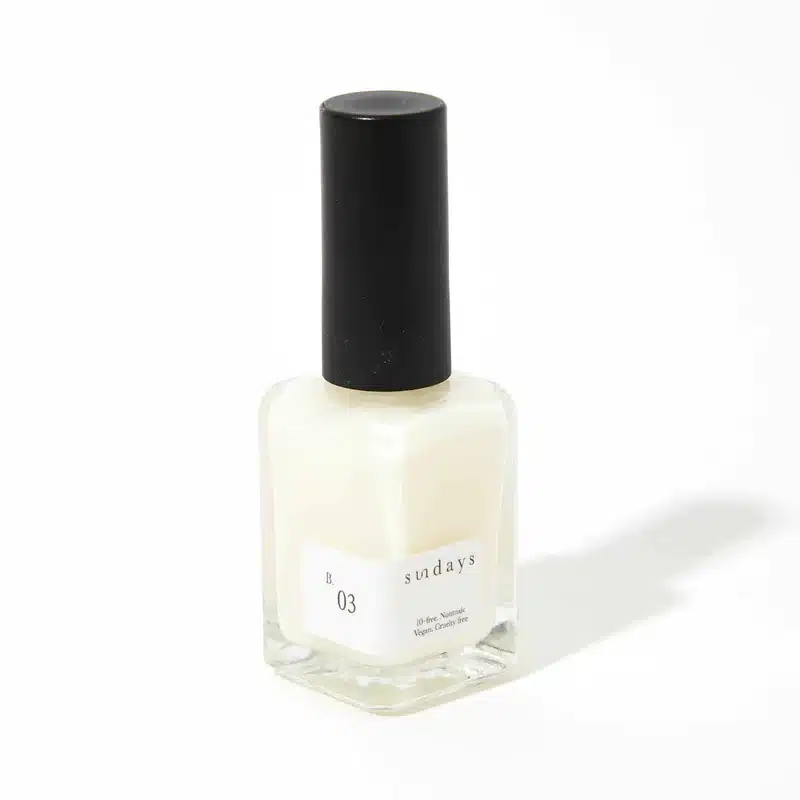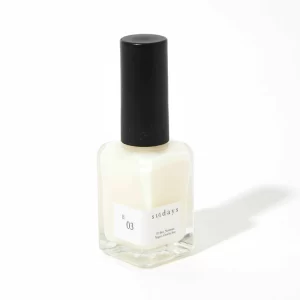 What can one do to prevent brittle nails?
During the cooler months your hands naturally need extra care. Therefore, you should get in the habit of applying a cuticle serum to your nails. A great one to use is sundays Cs.02. This will help hydrate your nails and create a protective coating against harsh weather.
Getting a healthy manicure is also a great way to get some expert advice. Your manicurist will be able to share information about how to prevent brittle nails and create a healthy base for your nails. 
Changes in your diet are also a great way to prevent brittle nails. Taking in nutritious foods will improve the health of your nails. You also should try to include more minerals in your diet, like Omega-3 and Biotin which can be found in eggs and salmon. Read our article about what foods to eat for healthy nails.