Having a healthy base for nail polish is much more important than just having beautiful nails. You always want to make sure your nails are healthy and strong before applying nail polish. Plus when your nails are healthier and stronger, it will make your nail polish last longer.
So with that in mind, here are some tips to keep your nails happy and healthy!
Protect your nails
There's a myriad of things that can affect the health of our nails. One example is harsh chemicals and water when cleaning. Make sure you always use gloves when doing any sort of handy work.
Keep it healthy 
We all know the saying that what's on the inside reflects on the outside. Getting all the minerals and vitamins you need is extremely important for healthy nails. For instance Omega-3 and Biotin. These minerals can be found in healthy foods like fish and eggs or you can go the supplement route.
Keep them clean and groomed
Before applying any sort of nail polish, it's important to make sure your nails are clean so your nail polish can last longer. You can do this by cleaning your nails with polish remover. Then make sure you file, buff and clean your cuticles with a cuticle pusher. Sundays mani kit has all the tools you need to clean your nails.
Get the right base coat
We often forget about applying a base coat when doing our manicures. But this step is more important than you might think. Adding a base coat to your mani/pedi routine will help create a healthy base and make your nail polish last longer. 
Give your nails a hearty boost and promote their growth by creating a healthier and smoother foundation with sundays B.03. Enriched with Vitamin E, Argan Oil, & Amino Acid, sundays B.03 is designed to help naturally soft nails grow stronger and healthier. 
Plus our base coat is 10-free, non-toxic, vegan, cruelty-free, and has the perfect bottle shape for easy application
B.03 can be used prior to applying nail polish during your mani routine, but it can also be used as a nail repair serum. Apply two coats of B.03 twice a week to use as a nail repair serum.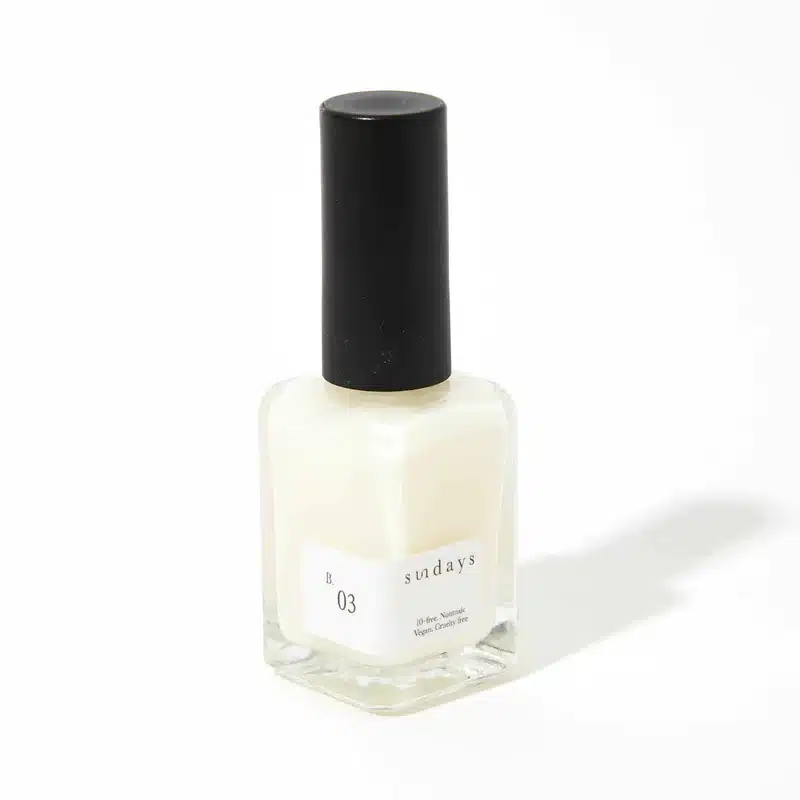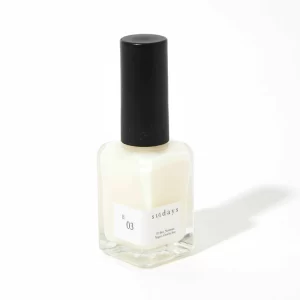 Moisturize, moisturize, moisturize
It's always important to keep your nails moisturized, especially during the cooler months. Your nails require a little extra care during winter so adding cuticle oil and lotion to your routine is a must.
Perfect for drying nails, our CS.02 hydrating cuticle serum provides light-weight hydration. Enriched with soybean oil, Vitamins A, C & E, and Jojoba Esters, sundays cuticle serum will give your nails the hydration they need during wintertime.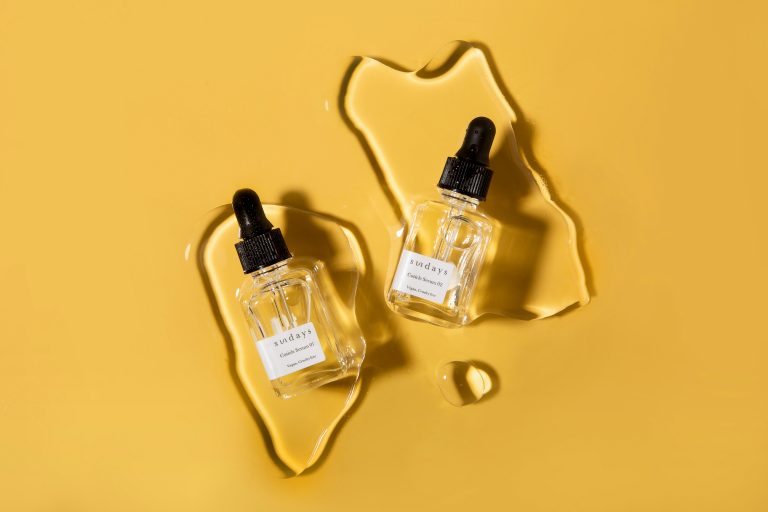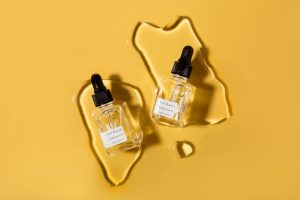 Apply on cuticles in the morning and evenings, or whenever your hands are feeling a little dry. 
Our cuticle serum also pairs well with our HC.01 – Extra Hydrating Hand Cream. Add a drop of CS.02 to the hand cream and apply during the evenings before bed.