With Fall just around the corner, we're all excited for the cozy feeling of lighting a candle, wearing a chunky knit and most of all, the beautiful colors of autumn. The season change also tends to affect how we feel about the colors on our nails. We find ourselves reaching for the deep burgundies, mauves, browns, and dark nudes to match the outdoors. 
This Fall, however you'll see that your not so typical shades will be trending. Our founder, Amy put together a list of unexpected Autumnal shades that you will love and that will awaken that cozy feeling we all cherish. 
What color nail polish is good for the fall?
Red reminds of leaves changing colors and gives us a burst of energy. This Fall season can be an uplifting one and remind us of the strength we have. A red like sundays No.13 and No.24 could do just that. 
No.13 is our winner of Allure Best of Beauty 2020 & 2021 Nail Polish Of The Year and features a fun, chilli pepper red hue that's energetic, spicy, and a big mood booster. Typically we go for burgundies in the colder weather but a little spicy red is a welcoming change and sure to make a statement this Fall.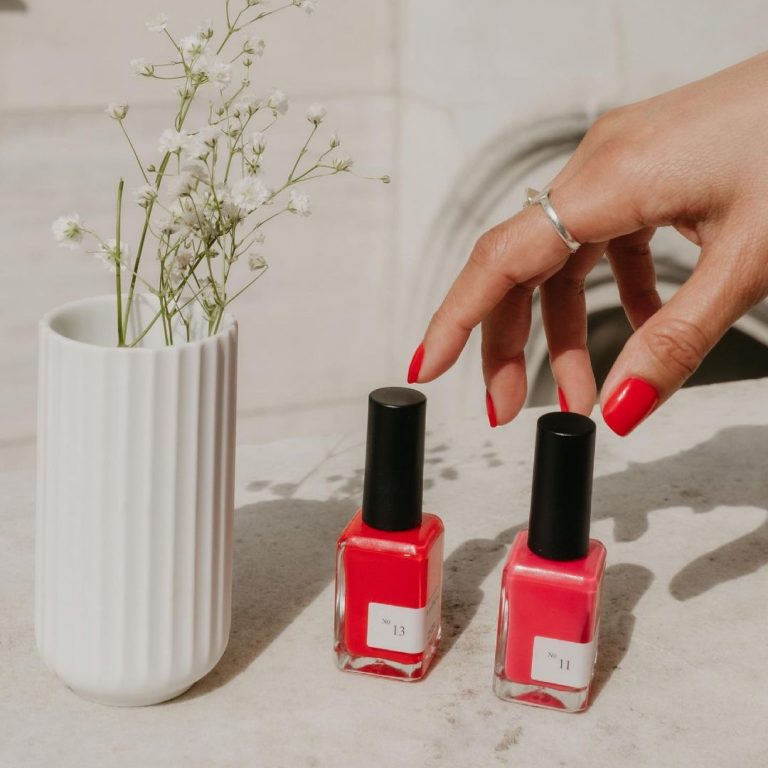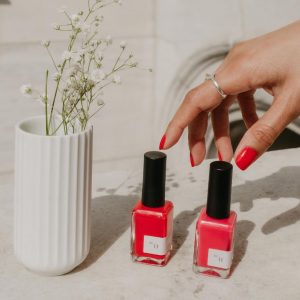 No.24 is a muted cream red that combines hues of dusty rose and orange, like a calming sunset on your nails. It features an unexpected shade of red that's not quite as spicy as No.13 but is more understated and a perfect hue for transitioning into cooler weather.
You might not necessarily think of Sage green when you think of Fall, but our earthy, olive green No.30, was one of the most searched colors last year and will continue being popular this fall. Being cooped up during the pandemic made us all miss greenery, and nature, this color emulates just that. No30 is the perfect muted green that's subtle, timeless and elegant. It will surely be the "it" color this Fall.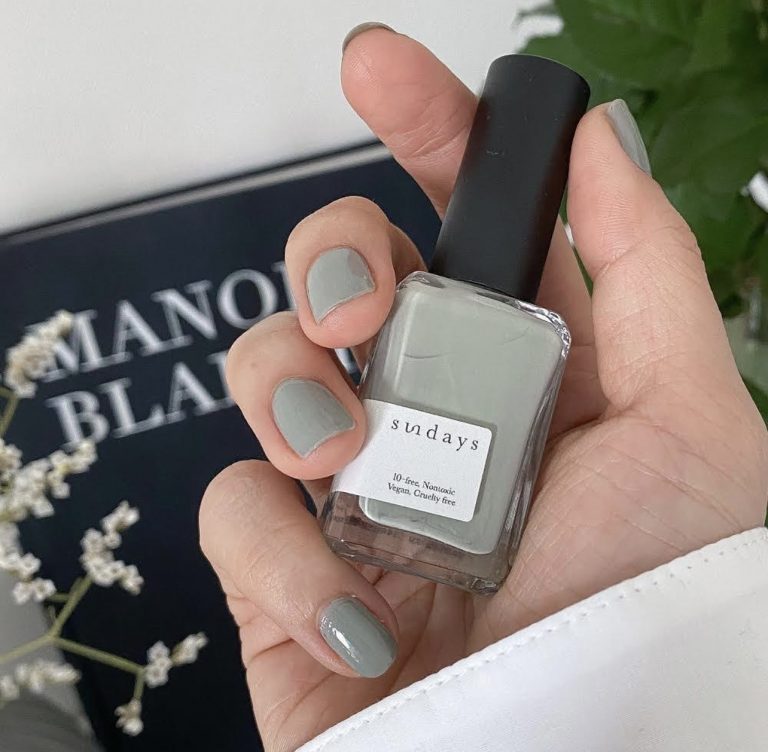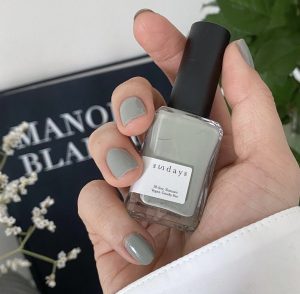 Some of us have been traveling all summer long without much opportunity to slow down. This fall we need something like No.27 to keep us feeling relaxed and grounded. Pinks and purples usually remind us of spring, but this beautiful, plush mauve is the perfect shade to transition into Fall and to remind us to take a deep breath in.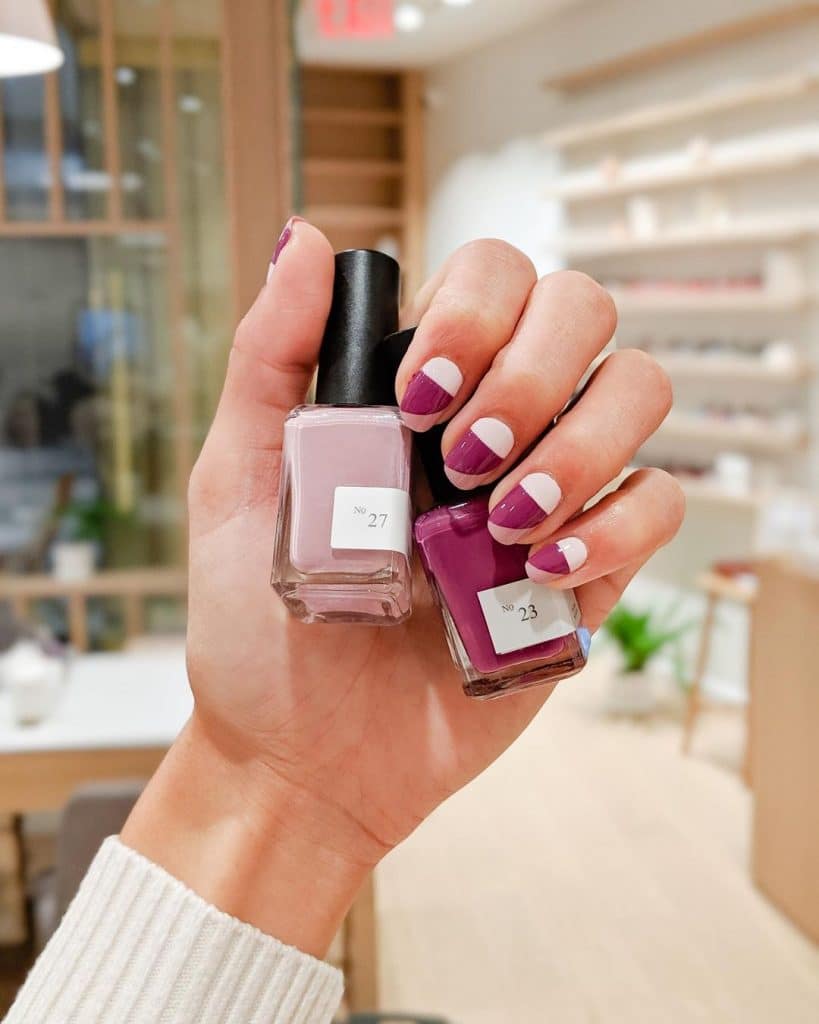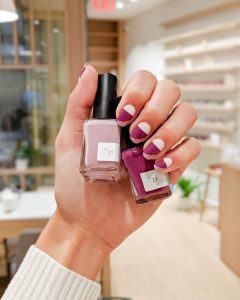 What is the best color to paint your toes?
When it comes to picking the right shade for Fall, it gets a little more difficult with toenails. Darker shades might not always work. Again a fun red like No.13 is a nice pop of color to brighten your gloomy, autumnal days. No.27 is also a nice color to opt for for a more understated look.
We hope you're as excited for Fall as we are! Clearly we can't wait to rock these shades and practice our cozy-weather self-care. Let us know what color you'll be wearing this Fall in the comments below. After all, you should choose a color that makes you feel good inside and out.