Here is our list of the best all-natural shampoos of 2023
For many of us, hair care is a significant part of our daily routine. Nearly all of the ingredients in natural shampoos are all-natural, organic, or naturally derived, typically containing plant-based ingredients and do not contain harsh chemicals like parabens, artificial fragrances, or sulfates. 
However, it's important to carefully read ingredient lists because some natural shampoos may contain both natural and synthetic ingredients. Castile soap, avocado oil, peppermint essential oil, and tea tree essential oil are a few examples of products that can be used in homemade natural shampoo recipes. Additionally, there are lots of natural shampoo products you can buy, including options for clarifying shampoos, color-treated hair, curly hair, and oily hair and scalp.
This list includes:
Personalized all-natural shampoos

Ultra hydrating all-natural shampoos

Budget-friendly all-natural shampoos

All-natural shampoos for textured hair

Plant-based shampoos

All-natural shampoo bars

All-natural shampoos for color-treated hair
Let's get into it!
List of Best All-Natural Shampoos of 2023
From all-natural shampoo bars to all-natural shampoos for textured hair, this list has a toxic-free shampoo for every hair type.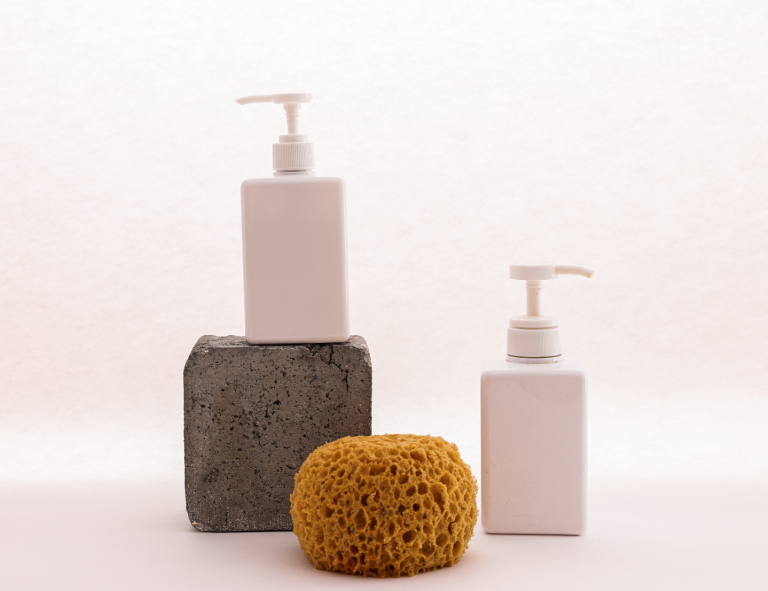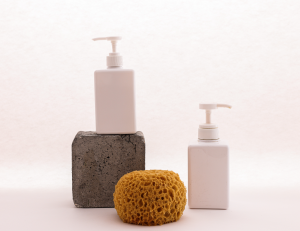 Prose
Prose, which is adored by both clients and stylists, is committed to creating innovative, personalized hair care using organic products including argan and avocado oils, baobab extracts, and bamboo charcoal. Prose will create a personalized hair care routine for you when you complete their online hair quiz and share your hair objectives. For maximum freshness, your customized shampoo, conditioner, and hair treatments are then created and sent to your house within 7–12 days.
Learn more about this all-natural shampoo at Prose. 
JVN Hair
All of the JVN Hair products were developed by famous hairstylist and Queer Eye cast member Jonathan Van Ness and include the crucial component hemisqualane, which has won numerous awards. The Nurture, Embody, and Undamaged shampoo line penetrates the hair shaft to mend, shield, and smooth out strands while enhancing hair health over time. Sustainably produced from sugarcane, this all-natural, high-quality shampoo product also contains aloe leaf juice, camellia seed oil, bamboo extract, jojoba esters, and hydrolyzed quinoa. Additionally, the pumps are made from post-consumer recycled plastic, and the bottles are made of glass and aluminum, both of which are infinitely recyclable.
Check out this award-winning shampoo at JVN Hair. 
100% PURE
When using 100% PURE, you will not ever have to be concerned about artificial ingredients or toxic chemicals. This California-based company is committed to promoting healthy products that are high in antioxidant protection and make the most of natural components such as neem and virgin coconut. While we recommend the Multi-Vitamin Healthy Hair Shampoo, we also adore the variety of other fresh-smelling shampoo products available, as well as the reasonable price points. As a one-stop shop for premium, reasonably priced beauty products, 100% PURE also carries skincare and cosmetics.
Learn more about this affordable toxic-free shampoo at 100% Pure. 
True Botanicals
True Botanicals is a popular, all-natural brand for your skin and hair that is enjoyed by thousands of customers and household names like Laura Dern and Olivia Wilde. With the help of green tea oil, aloe leaf extract, many antioxidants, and a surfactant produced from coconut, the Nourishing Hydrating Shampoo allows you to experience a rich lather and wash without robbing your hair of its natural oils. You will feel refreshed in no time, especially if you combine with the conditioner.
Read more about this antioxidant-rich shampoo at True Botanicals. 
NaturaLab Tokyo
According to Rosa Takagi, the founder of NatureLab Tokyo, healthy hair begins at the scalp. Tokagi's company was founded on the idea that eco-friendly hair care might strike the ideal harmony between conventional Japanese beauty practices and cutting-edge clean technology. We adore this brand for its fruit seed oils, grapefruit extracts, and natural keratin–free and cruelty–free shampoos that come in stylish, rounded packaging. Furthermore, compared to two full-size shampoo bottles, the eco-friendly refill pouches contain 85% less plastic.
View this fruit derived formulated shampoo at NatureLab Tokyo. 
Sienna Naturals
Consider Sienna Naturals, a company that focuses on natural hair and scalp, if your textured hair needs to be revitalized with moisture. Thanks to moisture-rich ingredients like Baobab oil, lavender oil, and aloe vera, the renowned foamy shampoo cleanser eliminates impurities and build-up while restoring natural texture. This Black women-owned company is vegan and promotes ecological harvesting and moral working practices. You can even save a lot of money by purchasing a subscription!
See more about this natural shampoo for textured hair at Sienna Naturals. 
Ceremonia
Babba Rivera started Ceremonia as a tribute to her Latin ancestry. This clean, non-toxic hair care business is ensuring that more people feel seen in the mainstream by celebrating both Latin-derived ingredients and rituals. With natural ingredients sourced from countries like Brazil, Peru, and Mexico to name a few, Ceremonia creates customized formulas that work well and are safe for you, whether you need assistance with frizz control, scalp care, or curls. For the healthiest hair, take the brand's quiz or look into its shampoos, conditioners, and serums.
Learn more about this plant-based shampoo at Ceremonia. 
Act + Acre
The products from Act + Acre are more than just conditioners and shampoos; these multifunctional products are also skincare for your head and scalp. The company specializes in high-quality products that target the skin on the scalp first because healthy hair begins there. These all-natural cleansers, masks, serums, and more for all hair types are made with fewer, plant-based ingredients and will alter your hair from the inside out. Customers love the Cold Processed Scalp Detox because after only one week, there are discernible improvements in the texture and condition of the scalp.
Check out this amazing all-natural shampoo at Act + Acre. 
Ursa Major
We are all too busy for those multi-step techniques; therefore, Ursa Major believes in plant-based formulas that are straightforward, quick, and efficient. And the Go Easy Shampoo checks each of those boxes, leaving your hair clean and your scalp in good shape. Without the usual petrochemicals or synthetic fragrances, this shampoo has a wonderful scent thanks to the use of macadamia, bergamot, licorice, and coconut-derived surfactant in its formulation. The best feature of Go Easy Shampoo is that it is gender-neutral and includes a great conditioner which the whole family can use without risk.
Read more about this gender-neutral shampoo at Ursa Major. 
Alaffia
Alaffia is a social enterprise that operates all over the world and is named after a greeting for health and wellbeing that is used in central Togo, Benin, and Nigeria. All of the company's products are produced in Western Africa, and only the safest, most high-quality natural ingredients are used. Through women's co-ops and collectives, the company fights poverty and generates employment opportunities. The virgin coconut oil, raw shea butter, and natural herbs used to make the shampoo and conditioner are all ethically traded.
View this all-natural shampoo at Alaffia. 
Authentic Beauty Concept
Both healthy hair and environmentally friendly procedures are important to Authentic Beauty Concept. Choose products according to your hair type and concerns, and take advantage of vegan, plant-based formulas like the antioxidant-rich mango in the Hydrate line for dry hair or the nourishing maple and pecan nut extracts in the Replenish line for damaged hair. In order to use up all original inventory and reduce total waste, packaging will be constructed from 80% post-consumer plastics as of 2021.
Learn more about this vegan formulated shampoo at Authentic Beauty Concept. 
Davines
The Bollati family established Davines in 1983 in Parma, Italy with the idea that sustainable beauty entails protecting our own wellbeing as well as the environments in which we live, work, and play. Due to their dedication, Davines has been producing packaging across all product lines at a carbon-neutral level since 2018 and has donated to The Rodale Institute—the father of regenerative organic agriculture. This eco-conscious company strives to earn a Leaping Bunny certification and is committed to being cruelty-free. We appreciate that Davines uses a variety of naturally derived materials in the formulations of their products to address issues ranging from gray hair to dandruff. The Davines' alchemic line, a system of color-enhancing shampoos to maintain any color's vibrancy, is something customers particularly like.
Check out this color enhancing shampoo at Davines. 
Jupiter
Jupiter has you covered for upscale, healthy scalp-focused hair care. The brand combines gentle yet effective ingredients like colloidal oatmeal and squalane produced from olives, all of which have been authorized by board-certified dermatologist Dr. Julie Karen to address problems like dandruff, scalp acne, greasiness, and more. Jupiter is committed to eradicating hurdles and fears linked with beauty; as a result, the company donates 5% of its sales to mental health programs. Jupiter is aware that, despite how common scalp flakiness can be, the stigma associated with it can be just as challenging to overcome.
See more about this all-natural dandruff shampoo at Jupiter. 
Playa
Playa, which translates to "beach" in Spanish, remains true to its name with a collection of simple products that produce the most effortless, natural looks. Playa's Every Day Shampoo is perfect if you want sulfate-free haircare but miss a rich lather. The main ingredient, capryl glucoside, is a mild cleanser derived from coconut oil that produces a soft but substantial foam. No drying detergents allowed here ladies! Enjoy the baobab proteins that fill in any damaged cuticles in your hair for smooth, healthy locks that scarcely need anything by using this product in combination with the Every Day Conditioner on your ends a few times per week.
Read more about all-natural shampoo at Playa. 
Attitude
Are you concerned about the quantity of plastic and packaging used in your usual daily personal care products? Well, Attitude was too! Attitude's revolutionary biodegradable cardboard bar shampoos and conditioners come in plastic-free packages to help you reduce product packaging waste. In order to make solutions that are mild yet efficient and leave hair feeling unbelievably soft, the clean recipes use plants and minerals. With these vegan-friendly and cruelty-free formulations, you may benefit from the nourishing qualities of cocoa butter, watercress, and avocado oil while also feeling good about putting less waste in the trash.
View more about this all-natural shampoo bar at Attitude. 
Evolvh
A shampoo for color-treated hair may appear strange to be produced by a company that sells natural hair products. Being an informed consumer and minimizing your exposure to harmful substances should be your priorities, not achieving perfection. We will not pass judgment if you decide to dye your hair. If your hair has been colored, you might wish to use a product designed for that purpose. In the natural world, Evolvh was one among the first to achieve this. Evolvh's color-protecting shampoo is easily one of the best products on the market for color-treated hair. For people with curly hair, Evolvh also produces a fantastic shampoo made to help you maintain those curls. For detangling and protecting the hair, this company also offers a fantastic leave-in conditioner.
Learn more about this all-natural shampoo for color-treated hair at Evolvh. 
Conclusion
Ultimately, washing and caring for our hair is a wonderful opportunity to refocus, appreciate natural beauty, and jumpstart our mornings. Sometimes, it might be difficult to get a shampoo that is genuinely natural. Some of the most well-known brands contain substances that are hazardous to your body and the environment. Above you will find a list of all-natural shampoos for all hair types.
FAQ
Why switch to natural shampoos?
Conventional hair products contain many concerning ingredients such as surfactants, fragrances, emulsifiers, and preservatives. Hair products with harsh detergents and toxic ingredients can strip your hair of the natural oils that maintain the health of your scalp, roots, and hair, leaving it dry and even damaged. These goods could also leave behind product buildup. Your hair will remain clean without the harsh stripping of necessary hair oils if you use products made with chemicals that are safe, non-toxic, and all-natural.
How do you know that you are buying all-natural shampoo?
Navigating shampoo brands and hair products can be challenging because of the many promises that can be made on labels and in marketing that give the impression that a product is natural and safe when it is not. The SkinDeep database from the Environmental Working Group is a fantastic tool for researching goods and ingredients. Look for natural hair products and compare yours to their toxicity scale. Finding products with the "Made Safe" label, a third-party non-profit with strict criteria, is another resource.