New Limited Edition Colors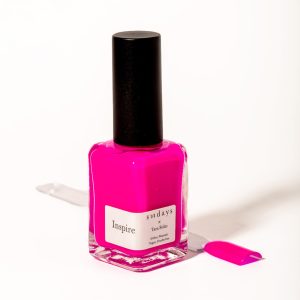 Our brightest color yet! This vibrant pink shade will get you in touch with your fun side.
[add_to_cart id="49508″]
sundays and Tara Stiles, wellness expert and founder of Stråla Yoga, both emphasize bringing self-care to your everyday in small but meaningful moments that are sustainable, clean and gentle. Named "Yoga Rebel" by New York Times for her accessible approach to yoga. Tara's work has inspired millions through books such as "Clean Mind, Clean Body", Stråla yoga app, and her clients include Deepak Chopra and Jane Fonda
Tara is donating her earnings from the collaboration back to Amy Ling, the female Asian founder of sundays, to support her small business, and then use the money to purchase products for women supported by Dress for Success.