Hi sundays bridal fam! You've found our guide to 4 Bridal Manicures For Different Vibes On Your Wedding Day
First off, congratulations on your engagement! This is such an exciting time in your life as you get ready to say "I do" to your best friend and partner for life. 
I bet you've got THE dress, the flowers, and pretty much everything else all set to go, right? Then you've come to the right place! While you await the big day, we want to remind you how important healthy hands are, especially on your wedding day. Your hands will hold your partner's and will be wearing your engagement and wedding rings. We've got your back and we want to make sure that you are wearing a look that's just right for you so you feel great and look amazing on your wedding day. 
We went ahead and put together some tips to help you achieve healthier nails and curated some nail looks for the big day! 
This post includes: 
How To Prep Your Nails For The Big Day
So your wedding isn't for a while, but you're looking to have stronger and healthier nails by the time your wedding day rolls around? Follow these tips for best results: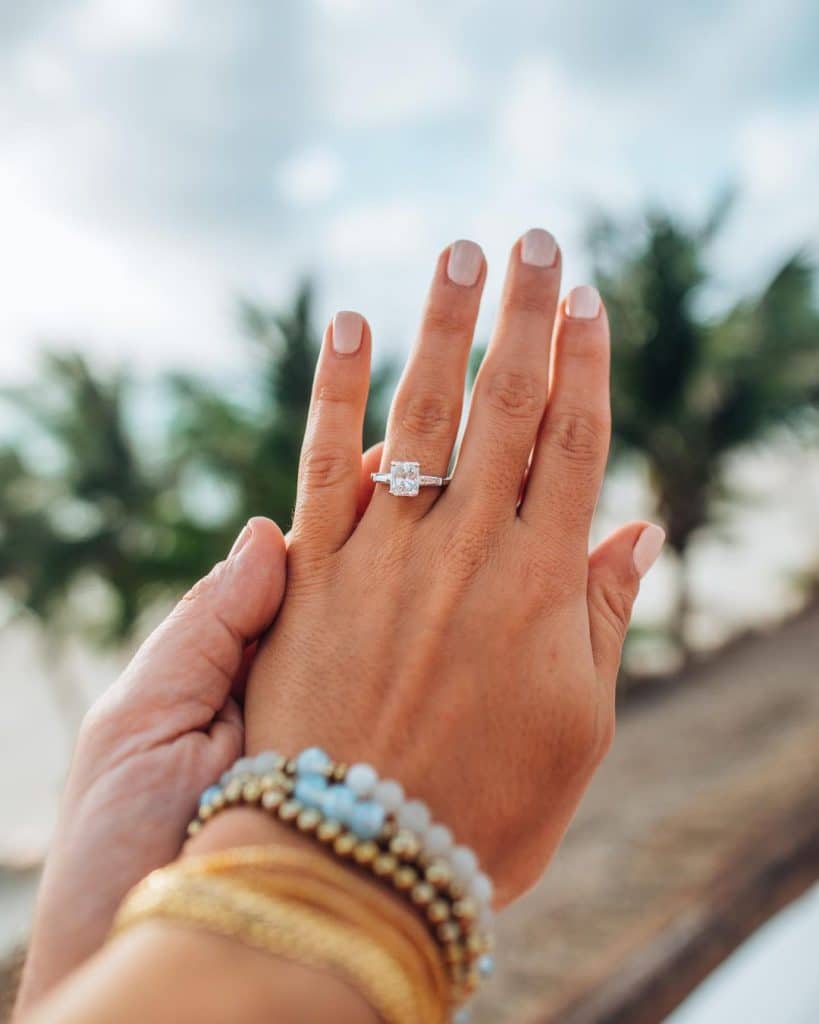 A Classic Bridal Look
If you feel like there's already so much going on in your wedding planning and preparation and you want a nail polish that's you can always count on to elevate your look try out No.06 – Buttery Nude.This ruch and creamy nude has warm gray and beige undertones and is sure to bring you peace on your big day. 
Get the look: B.01, No.07, T.01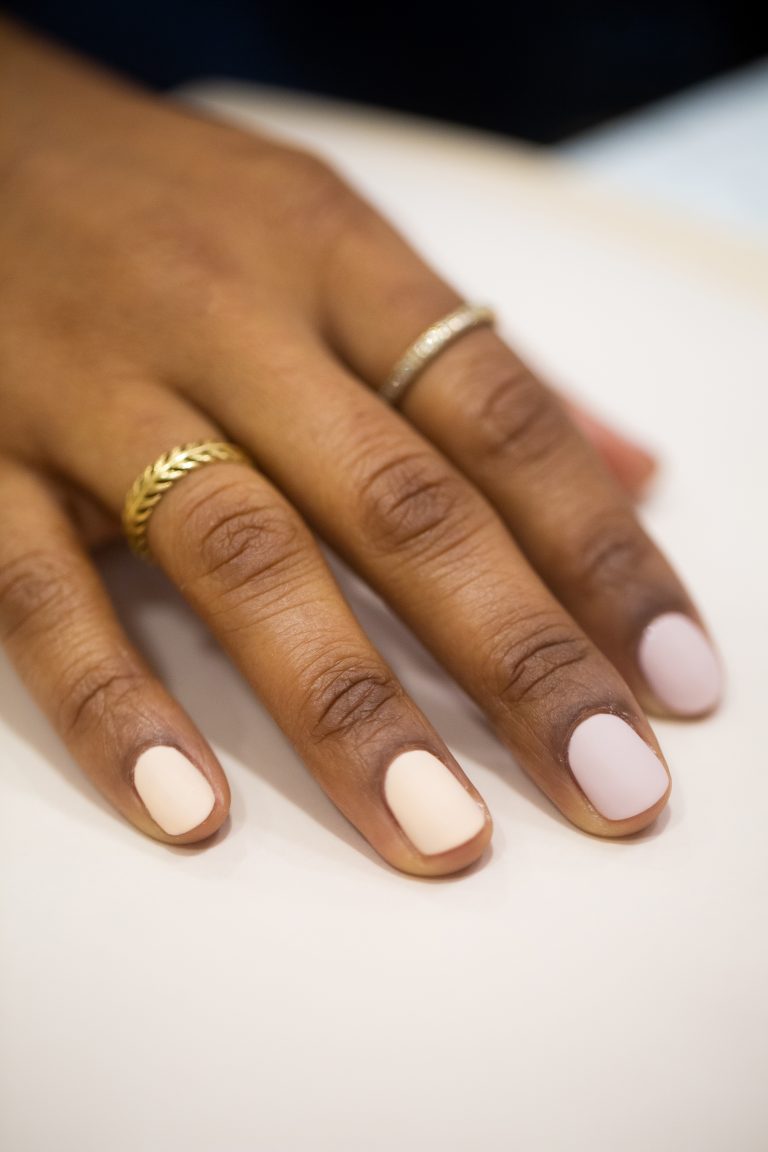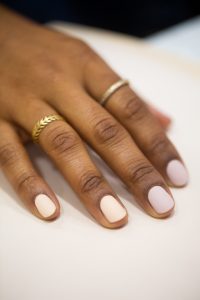 A Matte Ombre Mani for the Adventurous Bride 
Ombre and multi-tonal manicures are definitely all the rage right now, here is our sophisticated and unique interpretation of this trend that will make for a fun spin on the classic bridal mani.
Get the Look: B.01, L.01, No.02 , No.05, T.03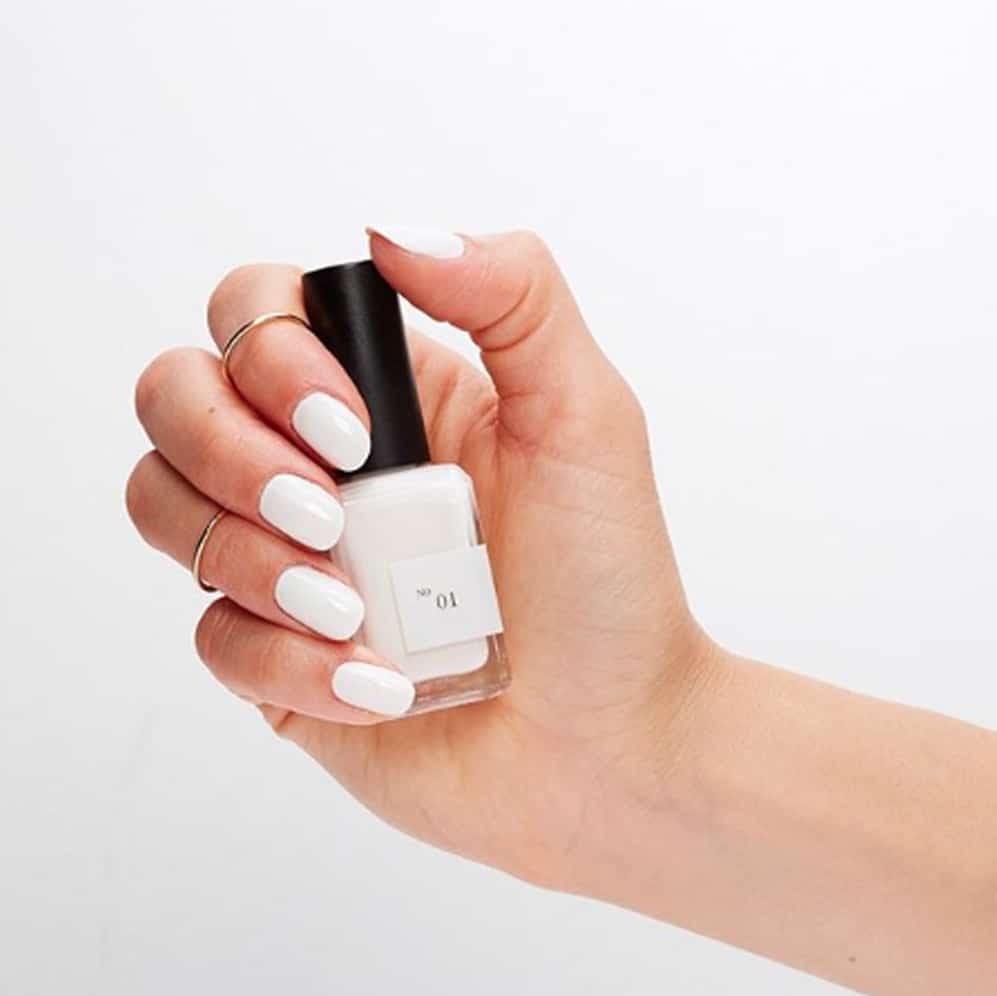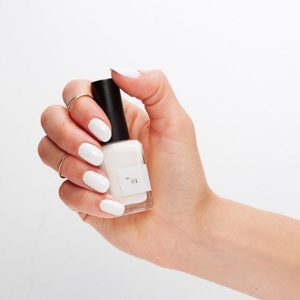 A Look for the Bold Bride
The classic go-to for a bridal mani is definitely a blush pink or a nude, but have you ever considered wearing a white mani on your big day? We love how this bold and crisp white can add a little monochromatic magic to your all white wedding look.
Get the look: B.01, No.01, T.01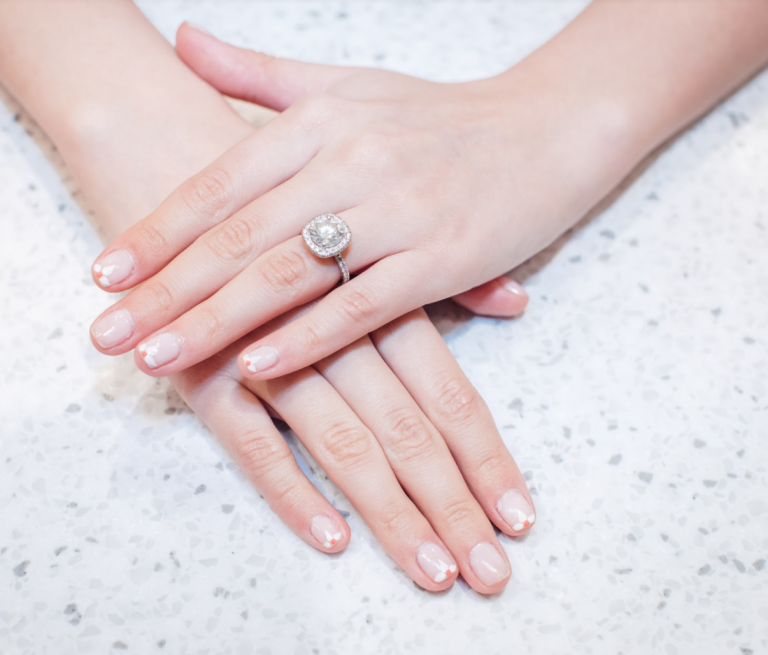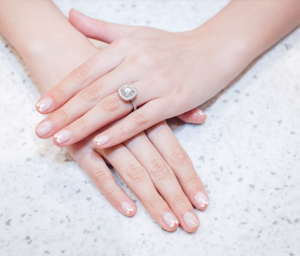 A Feminine Bridal Nail Art Look
Are you looking for something a little fun, but still refined when you say "I do"? Try out this stylish and simple nail art look to add a little floral flair to this wedding accessory. 
Get the look: B.01, No.02, No.01, No.09, T.01
More Classic Shades to Wear on Your Wedding Day
If you're looking for a simple and chic shade we haven't talked about yet, consider these classic best-selling bridal polishes that never fail to elevate the elegance of any wedding day look:
This light and sheer pink is your go-to for the "your nails, but better" look. 
This delicate powder pink is the perfect romantic shade for any bride! 
This light pink shade reminds of springtime and flowers blooming.
How to Achieve a Long-Lasting and Shining Mani For The Big Day 
If you're a lover of at-home manis and want to create your own wedding day look we've got you covered! To have the full mindful mani experience while crafting your wedding nails, we recommend gathering all of the right tools and products you will need for the best bridal manicure possible. Kits like our sundays mani box make this really easy! This bundle includes everything you'll need for a calming, shining, and long-lasting mani. For a step-by-step tutorial on expert nail polish application, take a look at our blog, How to Apply Nail Polish Stress-Free.