There's nothing more human than telling stories, and at sundays there are plenty to share. sundays stories is where we share the inspiring tales and perspectives from our diverse and incredible community. From our staff to our clients, we believe that everyone has a unique story to tell, and we can all learn something from each other.
The Gift of Thoughtfulness #4
The most special present that I ever received was my dog. Struggling from only child syndrome, I wanted a dog my entire life. After begging my parents for years and hearing "no", they finally agreed to get me my dog for my 10th birthday. Don't forget to share yours too! Visit our website and submit through our portal or handwrite your story of thoughtfulness in your studio and share on our holiday tree! Because the most memorable gifts are those that were thought out.
Rachel Hope
(@theconcreteblonde)
The Gift of Thoughtfulness #3
Out of all the beautiful and heartfelt gestures of love and care my husband expresses towards me each and everyday, one of my favorite is this day when I was unwell and while I was asleep, he prepared a fancy meal for me and I woke up to a dining table decorated with superb food.
I feel love is the best gift one can give and we should not shy away from expressing it.
Deepika Verma
(@makeupmagiqueblog)
The Gift of Thoughtfulness #2
When my youngest daughter was 11, my husband passed away very suddenly. He was at the animal rescue league to adopt a dog when he collapsed from a blood clot to his heart.
Financially we were fine for awhile but the one thing I did not want to change in my daughter's life was her life with horses. She has ridden since she was 6 and I was determined to not have to sell her horse because I felt that was her therapy in dealing with her new life. I eventually had to sell my engagement ring, wedding bands and anniversary gifts to pay her horse's board.
Last year i turned 60 and for my birthday my mom and two brother's and their wives gave me a diamond necklace. I have cherished my necklace everyday and never take a moment of my life for granted.
Karen
The Gift of Thoughtfulness #1
"Winter is my favorite season. Not only because of how beautiful it is, but it also reminds me how long it has been since I left home for this new city, and how much I miss everything back there. My Mom and Dad are typical Asian parents that never verbally say they love me, even the day I left for NYC. But, they say it other ways. Last Christmas, it's a pretty funny story actually, my mom mailed me a big box. Inside the box, there was no note or letter or fancy gifts. It was full of food and chocolates – even though she knows I can buy these chocolates in any supermarket here. But, it still meant a lot to me. It is my most memorable gift because I know, that's how they say I love you. It took a while to finish all the chocolates. To me, it felt like I was eating more than just chocolate, it was the love and bravery I needed that would help keep me going in this foreign city."
Jason Tai
sundays team member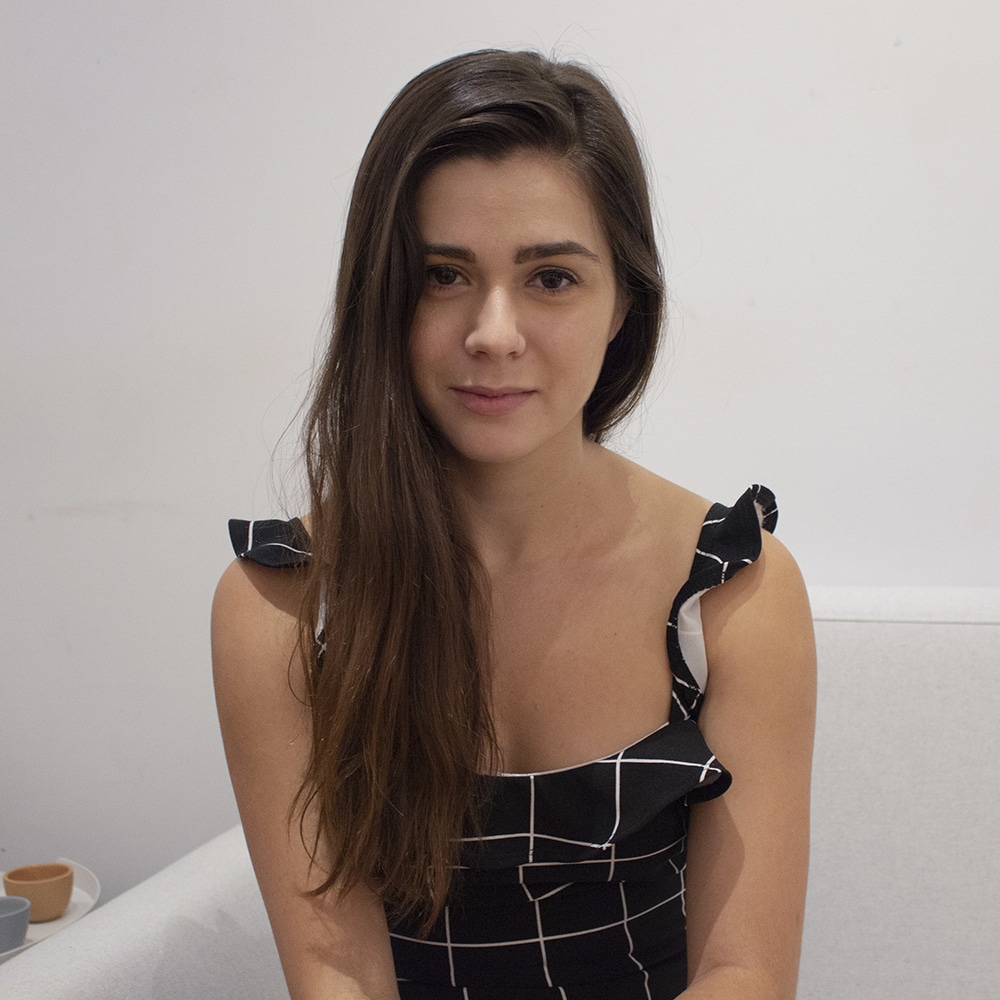 I always wanted to come to New York to do acting and music, but my parents are pretty strict about education, so I had to get my Associate's Degree before I could come here. I took Advanced Classes in Middle School, so by the time I was 18 I had my Associate's Degree and was ready to move to New York to study Performing Arts. Since then, I've worked a bunch of different jobs, while always working on my music and acting. It can be pretty hectic, pretty busy. I might go straight from my day-job to the music studio, work there all night, and then go to work the next morning. Taking care of yourself is really important, if you don't do that you can't be creative. Self-care, taking care of your emotions, that will help everything pan out. I used to not take days off, but i realized that doesn't work for anybody. I recently booked a feature film with a major film studio, so I'm moving out to LA in a couple days. It will be my biggest project to date. It's really exciting. The older I get, the more comfortable I am with not knowing what's going to happen – I know I'm on the right path, I just have to make sure I'm open to all the opportunities.
Anie Delgado @anie_delgado
singer/songwriter, actor and sundays team member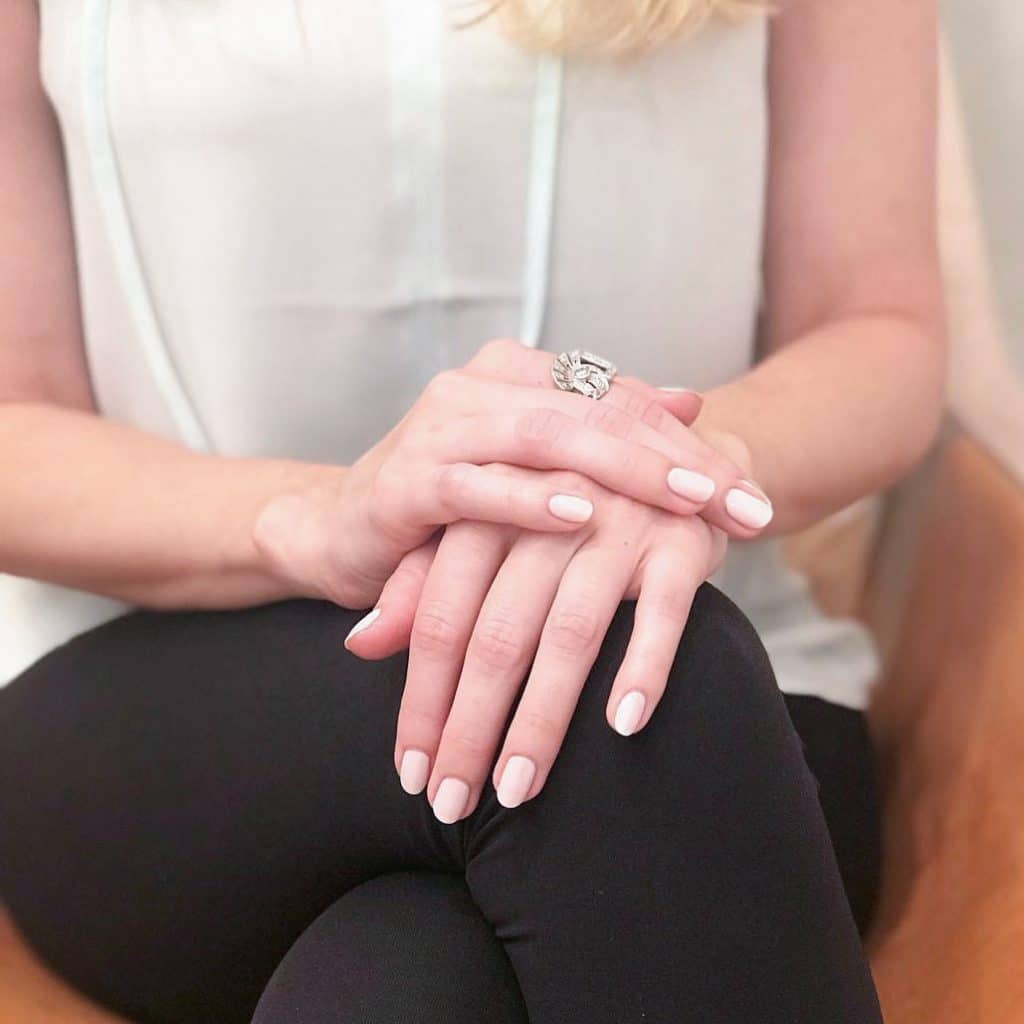 "Growing up I had a lot of digestive health issues. After years of seeing doctors, undergoing extensive medical testing and not getting very far I began to research nutrition on my own and make changes to my diet. The light bulb went off…what I put in my body has a major impact on how I feel! So after years of working towards a career in the fashion industry I went back to school to earn my Registered Dietitian Certification so I could better help others too. While studying, I was shocked to learn how many harmful chemicals are in popular cosmetics. I started buying more organic, and less toxic products. I must admit I was missing the occasional flirty fun color, that's why I was actually giddy when I met the owner of sundays (like doing a happy dance giddy!) and discovered that there was such a thing as less toxic nail polish. Who knew!? Self-care is important to me, when we nourish ourselves (mind, body and spirit) we are better equipped to spread our light and contribute to society in a positive way."
Cori Cohen @bellyblissful
Dietitian/Nutritionist and sundays client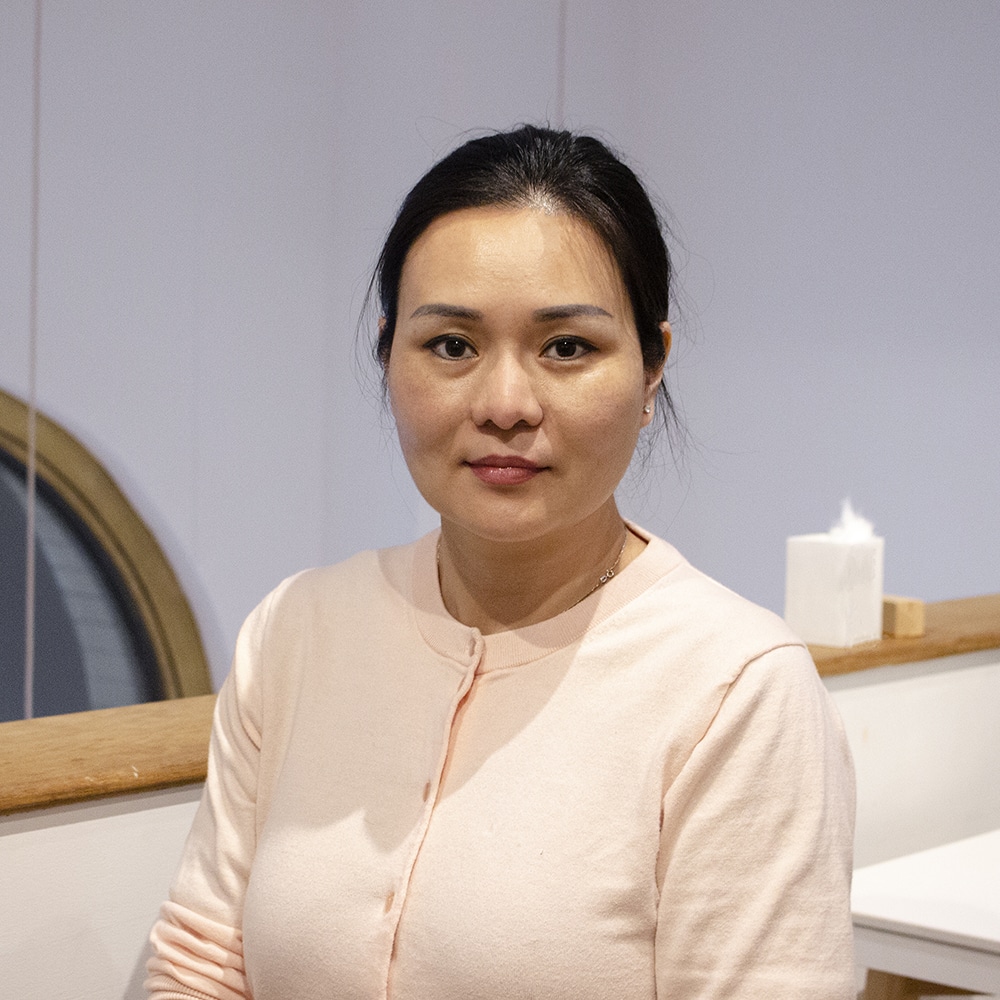 "I moved to New York from China eight years ago. I wanted my three boys to have the best future and the best education possible. The education system back home can be really difficult for kids, and school here is much better. They like it here a lot, I do too. I started working at sundays last year, I've worked in other salons where there were a lot of strong smells from the chemicals… but here it's better. It's better for my health and my body. I can feel it. When I'm not working, I like to spend time with my boys. Sometimes we'll stay home, or go somewhere nice when the sun is out. I love to visit Coney Island and be by the water, my sons love swimming there too. I like to cook, but with three boys it can be a lot of work (and mess), so I'd rather go out to eat with them. My favorite thing to eat here is shrimp and lobster – seafood of course!"
Coco
sundays team member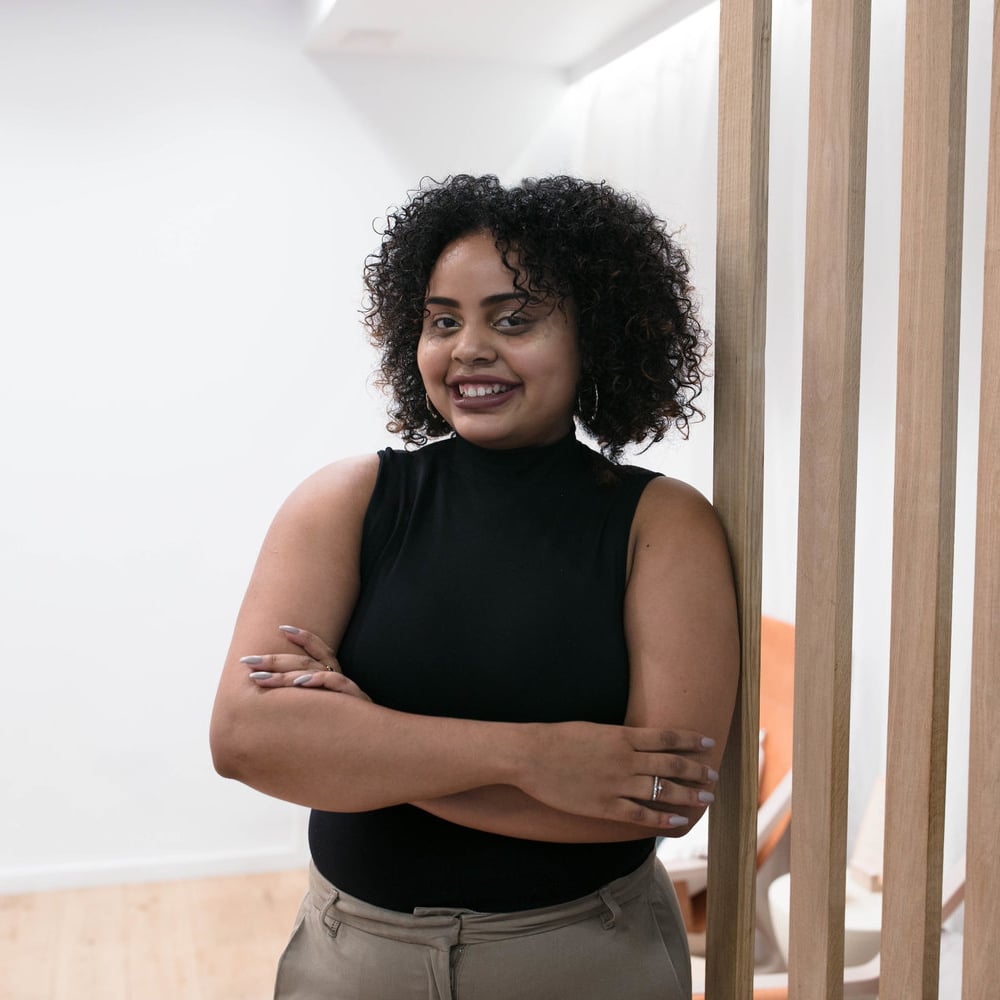 "I'm originally from Ecuador, but moved to Brooklyn, New York at a very young age. I'm a recent college graduate, and I live with my parents and my grandmother right now because I'm saving up to do my Masters Degree, and gaining work experience. I'm considering majoring in hospitality and tourism because I'm very good at customer service and I love working with people and I love to travel too! My job here gives me a lot of experience communicating with other people, and I think it's a great way to start my career. sundays, in my opinion, is a place where people can come and not be judged. We cater to both, men and women. I love how there's no separation between the two and everybody can come in and feel as comfortable as they like. The team that works here in the sense of friendliness and the friendships that we build is amazing. I get to learn something new everyday from seeing the diversity of people in the studio."
Giovanna
sundays team member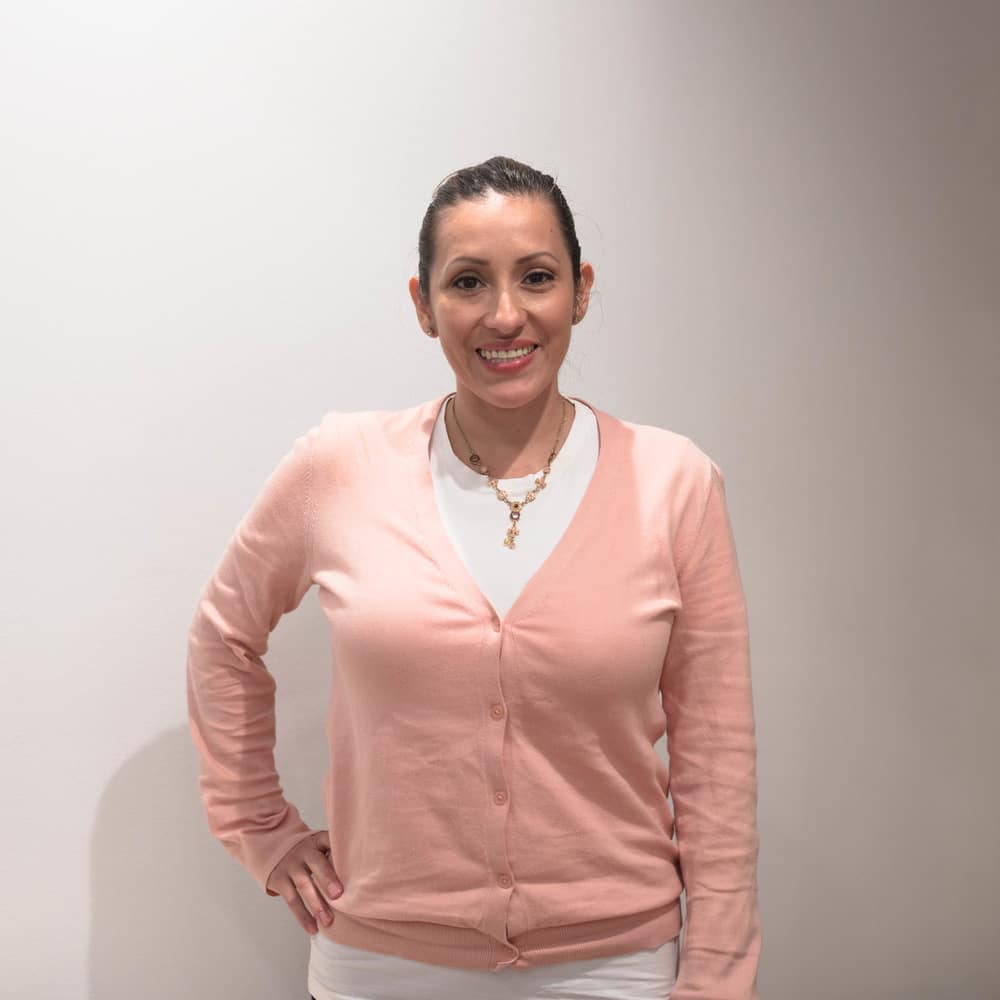 "I came here from Equador in 2010 because my father gave me the opportunity to have a better life. To start fresh and have a job. I wanted to come here to learn. I have two brothers and one sister. One brother lives here in New York, but the rest of the family is back home. I went to a Nail School in Ecuador and started working as a Nail Artist in 2007. I started working at sundays in the beginning of this summer. I love that us Nail Artists work great together as a team. We always help each other out. We're not afraid to ask questions from each other and give ideas to improve. My big dream is to do social work, so I'm learning English now so I can accomplish that. I think beauty is found inside the person. True beauty is to be respectful to others."
Diana
sundays team member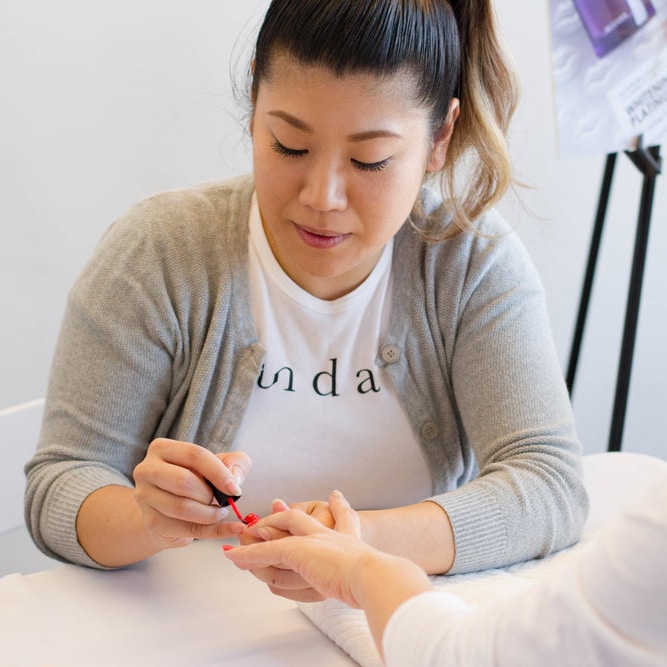 "I moved from Japan to New York City seven years ago. Life brought me here through a man I married, but we are not together anymore. I've lived all over New York – Bronx, Queens and Harlem, but now I live in Astoria. My family is all back home in Japan. I started out there studying make-up and hair, but when I moved here I wanted to learn nails too, and ever since then I've been working with Amy. One day I would love to own a spa or nail business and take it back to my country. In my opinion, sundays is not a regular nail salon. It's more about personal relationships. I really like it because it reminds me of my home in Japan which is all about loving people. sundays cares about its employees and customers instead of a regular NYC salon which is just for convenience. My favorite part of the job are people. I think beauty is from the inside out. It's the way you talk to and treat people."
Saya
sundays team member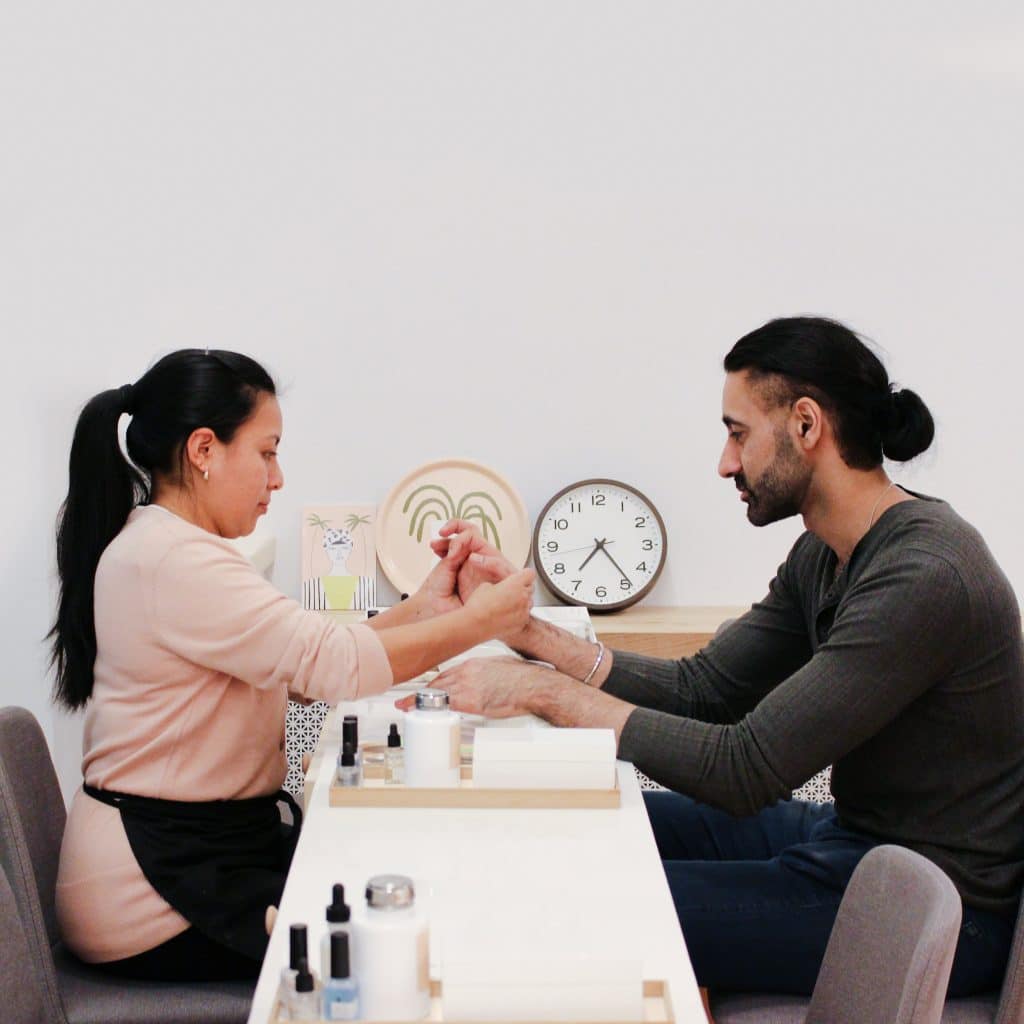 "I came to the United States from Ecuador in 2003. When I first got here I was working in a factory. Since then I've been doing nails for about five years. I studied for two years before I started to work, part was in a nail school and part was in a nail salon. I enjoy doing nails, and working at sundays. During the day it's nice to be with my coworkers, and talk with them. The most difficult part of this job is that it's really hard to please everyone because people all have different preferences, but I always try to do my best. The most interesting part of this job is that you can find different kinds of people. Very nice people, new people that come from other countries and do a lot of different things in their lives. I have one special client, now we are really close friends. She always wants me to do her nails, and she always talks with me and helps me in a lot of different ways."
Blanca
sundays team member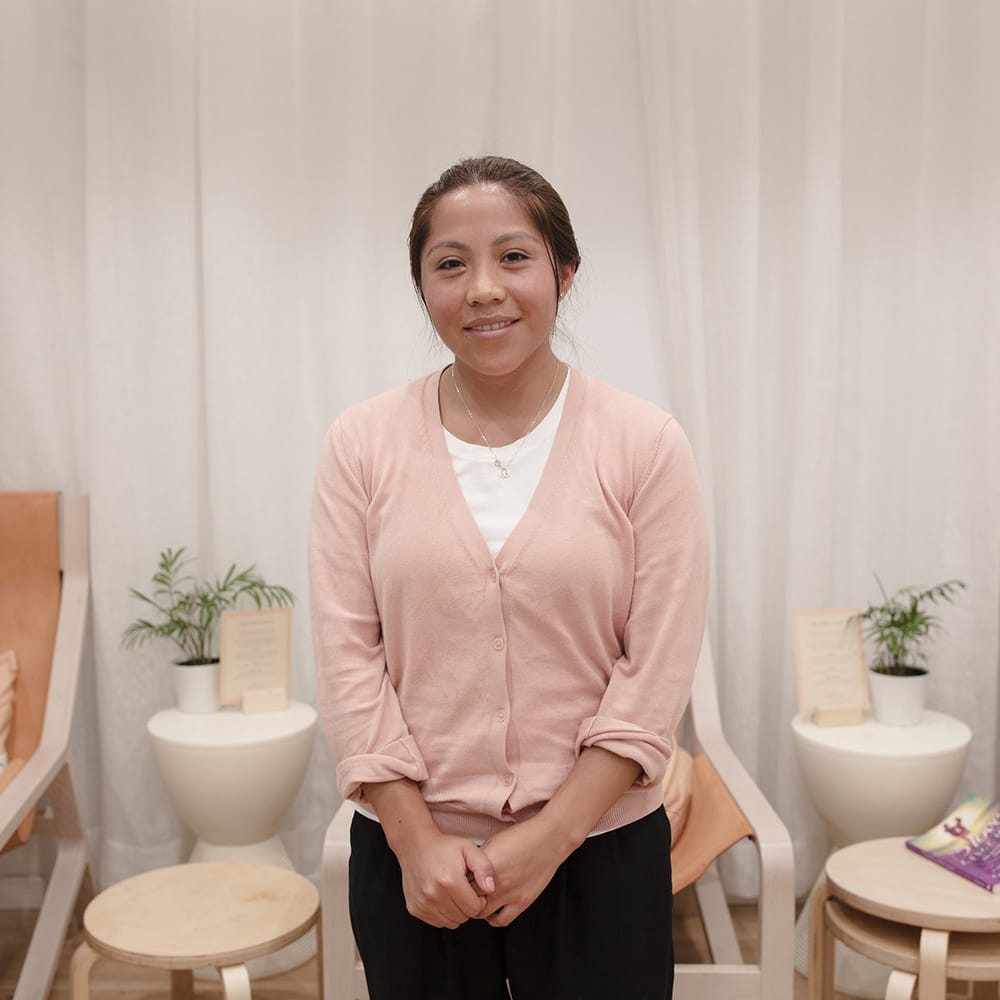 "I came here by myself from Ecuador when I was 21, four years ago. I came here to work as a nail specialist. I like it here, but I miss my friends and food the most in my hometown, especially my Dad's cooking. I can find some Ecuadorian food in New York City, but it doesn't taste the same. I studied to be a nail technician in my country. I enjoy working at sundays studio, I really like my co-workers. Everyone comes from different places so I can learn about their cultures and more about them in general. I want to go to different places now, like China, because a lot of my friends are from there. In the long run, I want to study nursing, and learn more English. I like helping people. I really want to work with children who have specific illnesses. I remember there were kids in my country who were alone in the hospital because their parents had to work, I want to become a person who can spend time with them."
Liz
sundays team member