Both Amy Engel and Divya Viswanathan discovered Taza, an Ayurvedic skincare and wellness brand when they found themselves at a lifestyle imbalance. Both felt as they were losing touch with nature and themselves, overwhelmed with life's stressors. So they turned to Ayurveda to bring their lives back to balance and with that shared their craft with the world through Taza.
What is Ayurveda?
Ayurveda is one of the oldest holistic healing systems originating in India, based on the balance between mind, body, and spirit. Divya and Amy bring this ancient system in a modern form through their nourishing supplements and oils.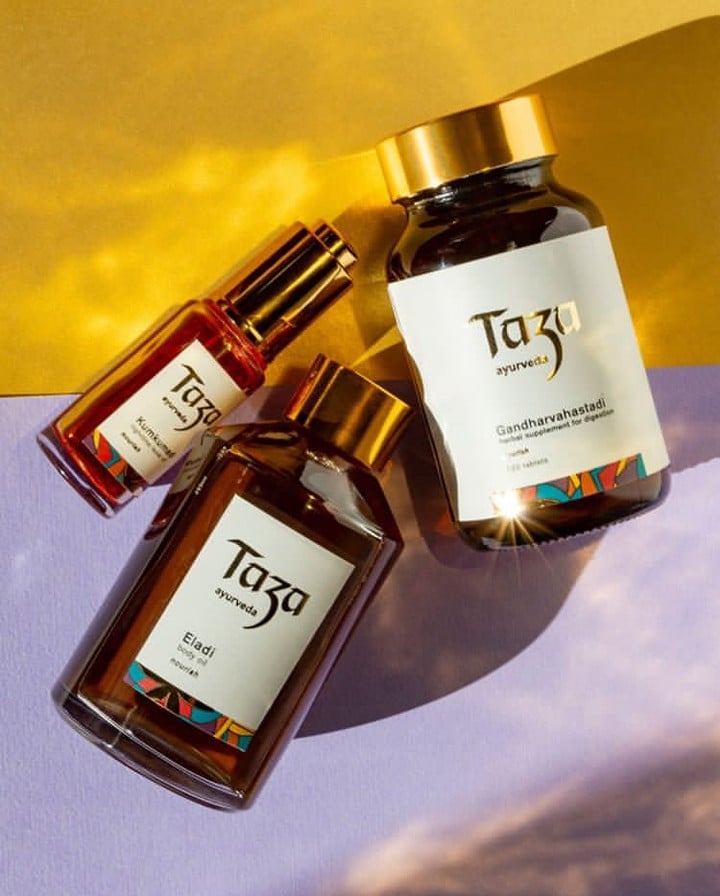 Today, Divya was kind enough to answer a few questions for our sundays community and share some of her Ayurvedic at-home wellness tips!
When did you start your business and what inspired you?
October 2019 is when we launched but started working on it in 2017 after my own personal journey to reclaim my health and western medicine was unable to provide a sustainable solution.
What are some Ayurvedic at-home wellness tips that you can share with the Sundays community?
Massaging your face as a part of your daily nighttime routine. Your face has energy centers that connect to your entire body which are referred to as Marma points in Ayurveda. Activating this releases blockage in energy and promote beauty and deep rest from within. Massage can encourage the nervous system to switch into its healing and relaxation state – the "parasympathetic" phase- which promotes deep rest.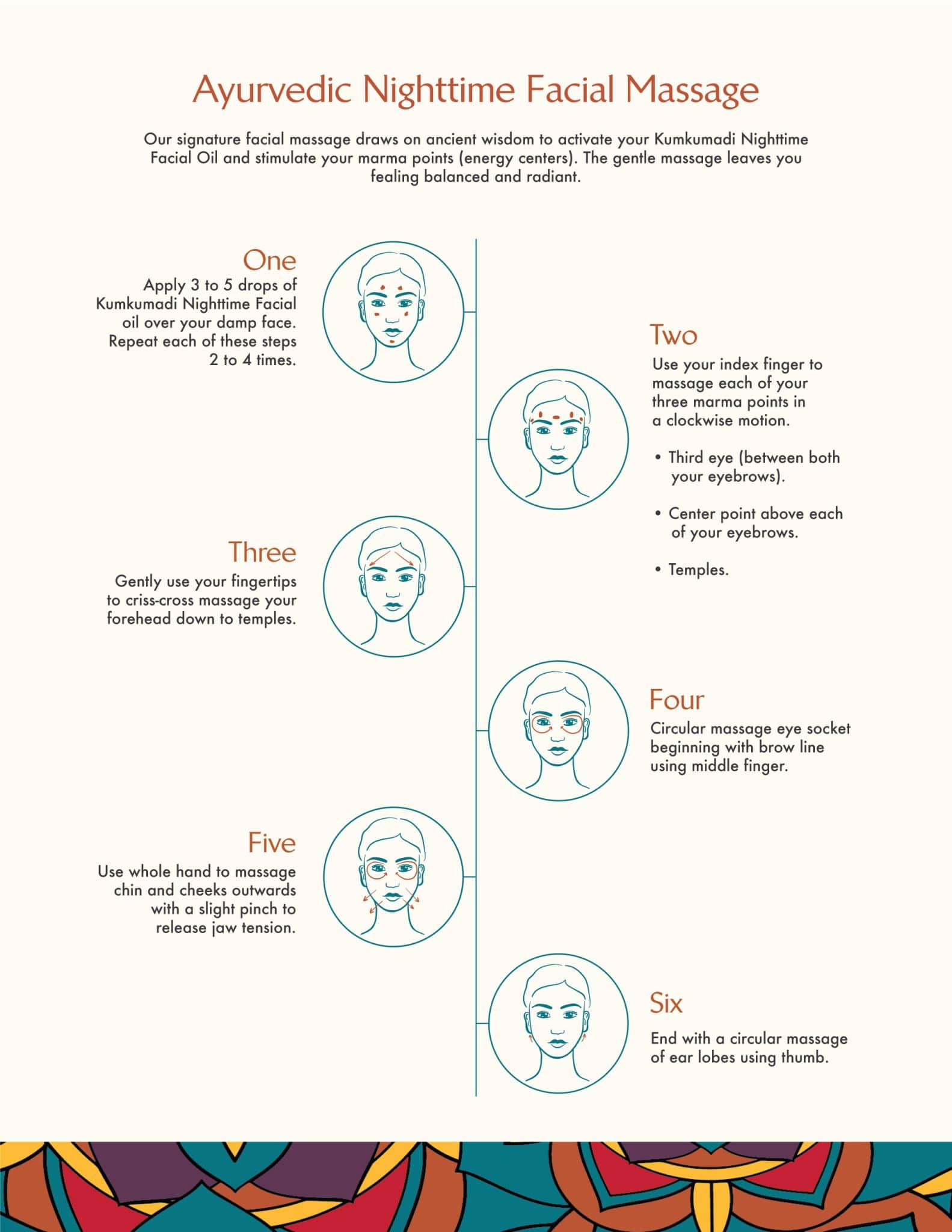 What is your favorite advice for your "younger self"?
Life is not a straight line and is constantly changing. You have to give yourself more credit in each stage of your life.
What is your favorite way to stay positive?
Thinking back to where I started. It's hard to identify all the progress you have made in life and often have to take a step back and be like oh wow my life is evolving and that's great.
Describe your ideal "self-care" Sunday
Sundays are hectic with our two babies. Eating a wholesome meal, going for a walk by the river, and oiling my body head to toe before a shower.
Quick-Fire Q's
Favorite affirmation? I am complete
Favorite book? Why not me by Mindy Kaling
Favorite food to cook? Clean Enough by Katzie Guy Hamilton
Favorite good vibes song? Lady Gaga Born This Way
Favorite nail polish color and what does that color mean to you? If it's a sundays color , we would love to know which color.
No.24 by Sundays. I love how it has a pop of color yet very earthy in tone so I feel it's functional yet beautiful. It goes great with my skin tone and is a perfect matte with a hint of shine.