Fall in Love with Yourself Again
Self-love is a journey. We handpicked our Best Seller colors inspired by feelings,
which one represents you the most? You can also try our love letter experience that comes with every box.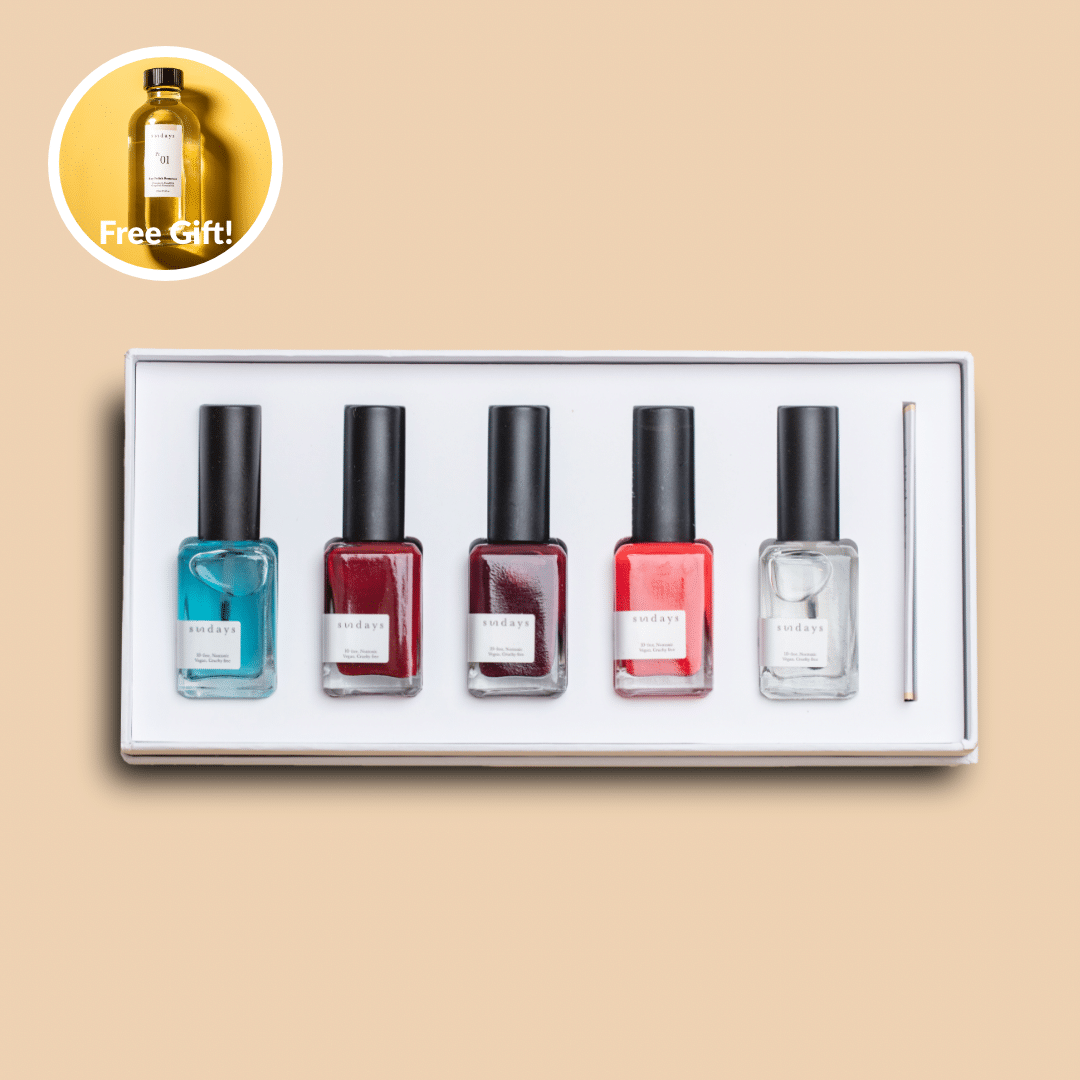 3 red colors to make you feel confident and remind you of self-love.
[add_to_cart id="51658″]
Hi sundays family,  
Hope you are feeling good this Fall. Have you ever written a love letter to yourself? We spend so much time saying nice things to others, but often forget to say nice things to ourselves. That is why we create this Fall in Love With Yourself Campaign.  
I hope you can find time to write a letter to yourself and remind yourself how amazing you are. Try our physical or digital love letter experience we created for you below and hopefully you can also share it on your stories, don't forget to tag us #sundaysfallinlove. 

[gravityform id="4″ title="false" description="false" ajax="false"]