Top coat and base coat are super important tools for a pretty and long-lasting manicure. But many of us tend to skip them and just stick to nail polish. Base coat actually protects your nails and prevents staining, while a good top coat keeps your mani intact, preventing chipping. Most importantly a top coat helps us deal with bed sheet nails that we all dread when doing our manis before bed. But we often get questions from our community about which top coat and base coat they should use for their manis. So we thought we would provide! Read below to find out which base coat and top coat you should use.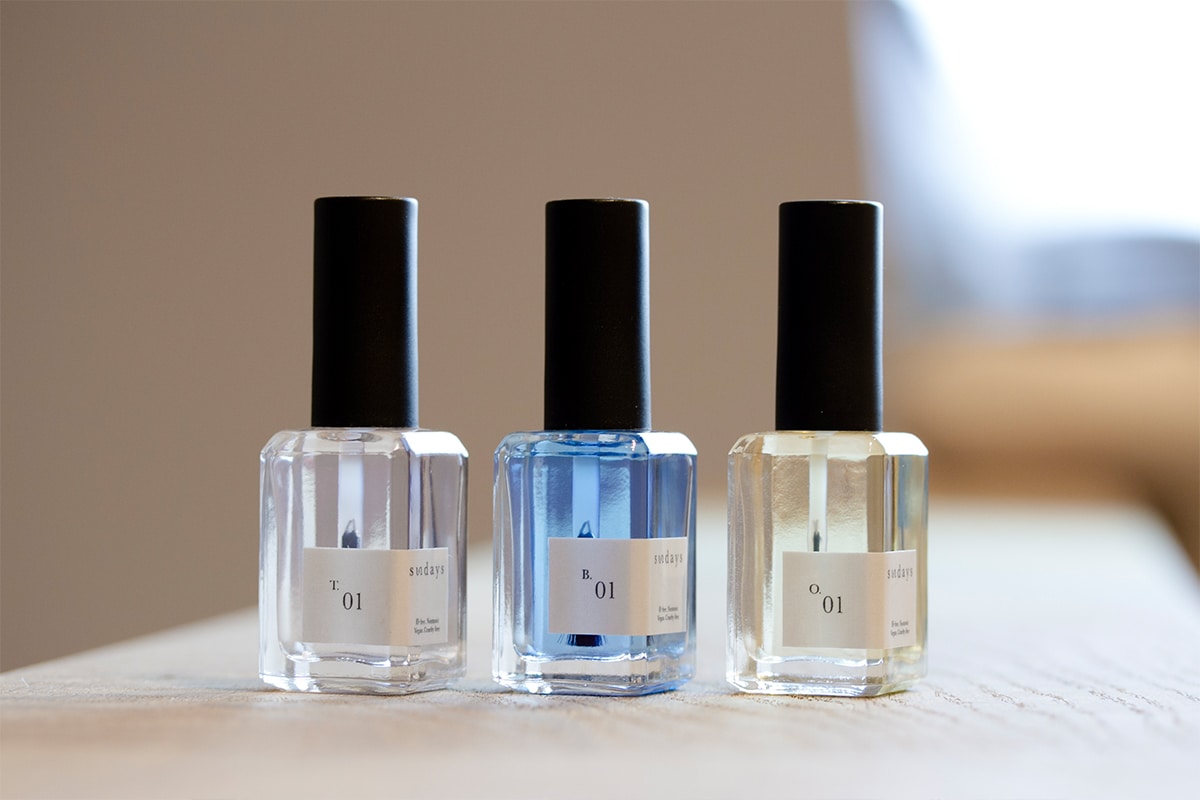 If you're battling dry nails we recommend you try out our hydrating base coat. Use it before you apply nail polish. It creates an even canvas for the polish and prevents staining of the nail. You can also use our hydrating base coat without polish to achieve a natural look.
B.03 – After Gel Healing Base Coat
 Ideal for if you tend to use gel nail polish or have naturally soft nails. B. 03 will help enrich your nails and make them healthier and stronger. Infused with Vitamin E, Amino Acid, and Argan Oil to help weak nails grow stronger, smoother, and healthier.
B.04 is almost like your makeup primer but for nails. If you have nail ridges-visible lines on your nails this one's for you! It evens out your nail plate for a smooth application and a natural shine. Read how you can treat and prevent nail ridges here!
 Add a protective top coat after you apply nail polish. It helps keep your mani intact, preventing chipping, discoloration and peeling. Plus it gives a little extra shine to your mani.
Since we're finally able to hit the beach and relax under the sun, it's important to protect our nails from UV damage.T. 02 not only protects you from the UV rays and prevents discoloration, but it also dries extra fast!"
Sure we always love a glossy look but we also want to experiment a little with our manis. Our matte top coat allows you to do just that. The unique velvety matte finish creates an effect that's entirely different, yet is quite effortless, elevating your regular nail polish look. We recommend you pair it with a deep red or purple color like our No.18 or No.21.
Shop the story
[woo_product_slider id="33772″]