Hi fam! You've found our guide to 11 Unique Mother's Day Gift Ideas for Friends in 2021! 
Can you believe that Mother's Day is almost here? Time really has been flying by! Mother's Day is definitely one of our favorite holidays because it gives us the opportunity to honor the mother figures present in our lives who selflessly and unconditionally support and care for us through life with so much kindness and love.
Motherhood is no simple task. It's a challenging responsibility that can often impact stress levels and their health (especially during a pandemic). Mother's Day helps us shift our focus and pause to take the time to appreciate and find a way to truly thank a mom in your life for all that they do.
When gifting for a mom in your life this year, we want you to consider their health and wellbeing by gifting them something that will not only bring them joy, but is clean and conscious and will benefit their health rather than harm it.
To help you find a thoughtful and clean gift for a mom in your life, we went ahead and curated a list of clean brands with gifts that she will love and appreciate, based on her lifestyle, this Mother's Day.
This post includes: 
Self-Care Gifts for Moms

Gifts for Expecting Moms

Cozy & Comforting Gifts for Moms
Self-Care Gifts for Mom: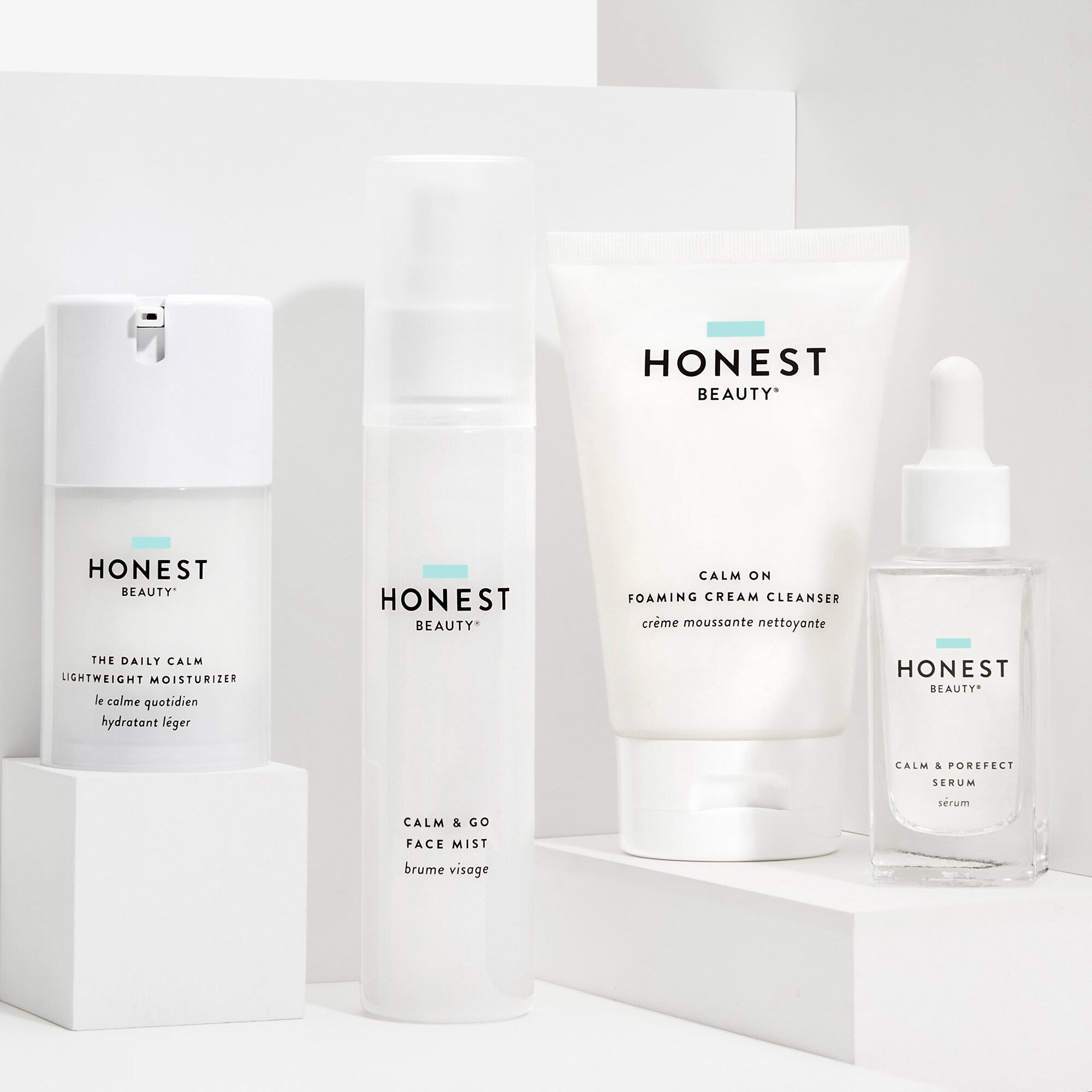 1. Honest Beauty Complete Calm Kit: If the mom in your life is in a rush and needs a simple and clean skincare routine, the Complete Calm Kit from Honest Beauty is definitely for her. This kit is a 4-step fragrance-free, dermatologist approved, and vegan daily skincare routine. This routine was created to hydrate and strengthen the skin with Honest's lightweight and vitamin-fortified formulas.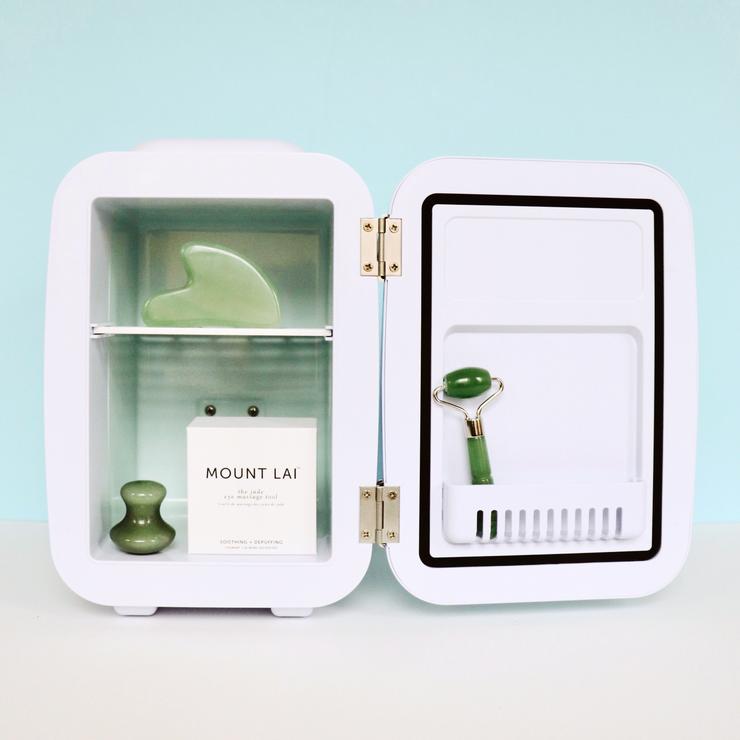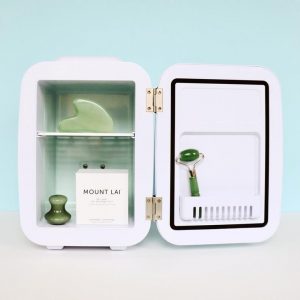 2. Mount Lai Skincare Fridge Set in Jade: Is a mom in your life seriously obsessed with skincare? If so, she will definitely fall in love with Mount Lai's Skincare Fridge Set in Jade. This fridge will help the mom in your life step up her skincare routine. The fridge is perfect for storing skin care products to add an additional cooling and tightening effect to the skin. But the best part is what is inside. Their well-loved De-Puffing Jade Facial Roller Mini, De-Puffing Jade Eye Tool, Jade Gua Sha Facial Lifting Tool. Run, don't walk, to get this gift for the skincare loving mama in your life. Their tools and skincare products are hard to keep on the shelves!
3. Osea Multi-Masking Collection: Know a mom who has mastered the art of the at-home spa day? She will love the Multi-Masking Collection from Osea. This collection helps you elevate your masking experience with the help of their white algae mask, red algae mask, blue algae mask, mask brush, and spa headband. All three of the masks included are amazing for detoxing and decongesting the skin.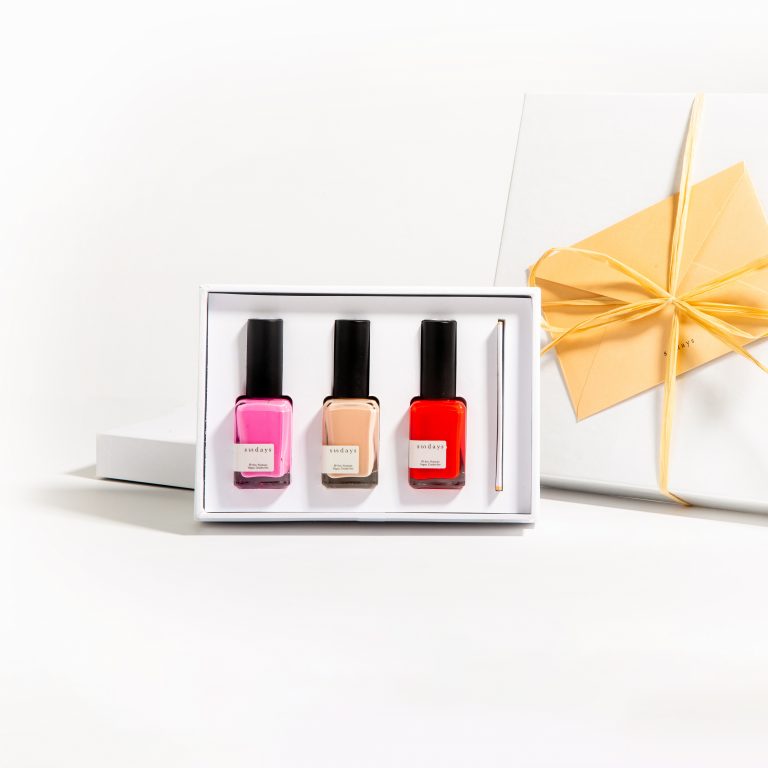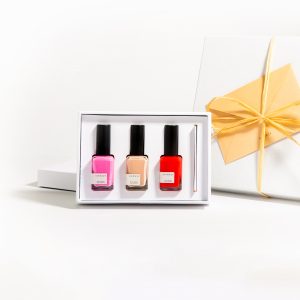 4. sundays polish box: Your mom deserves a moment to pause and give her hands some extra love. With our sundays polish box bundle you can select 3 non-toxic shades a mom in your life will love or choose a top coat and/or base coat with a color of your choice. This gift also comes with a self-care love letter so you can encourage your mom to write herself some kind words of self-appreciation and what makes her proud to be a mom.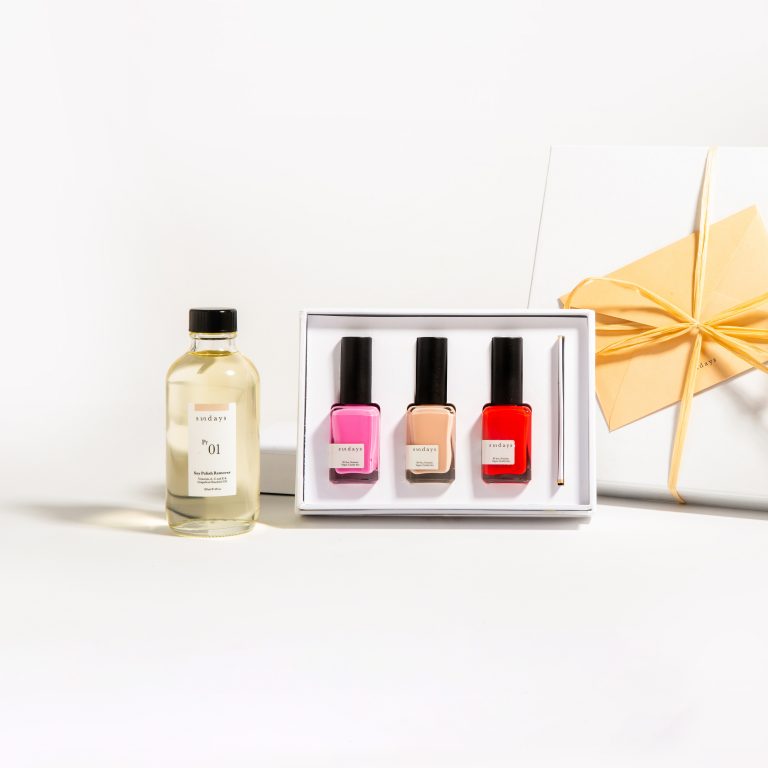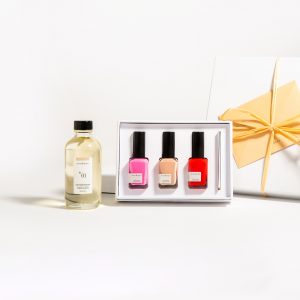 5. sundays fan favorites: Our sundays fan favorites box is a great introduction into our salon-quality non-toxic nail care for a Mom in your life who is trying to clean up her beauty routine. Select 3 non-toxic shades she will love or choose a top coat and/or base coat with a color of your choice and get our best-selling acetone-free soothing grapefruit scented soy polish remover.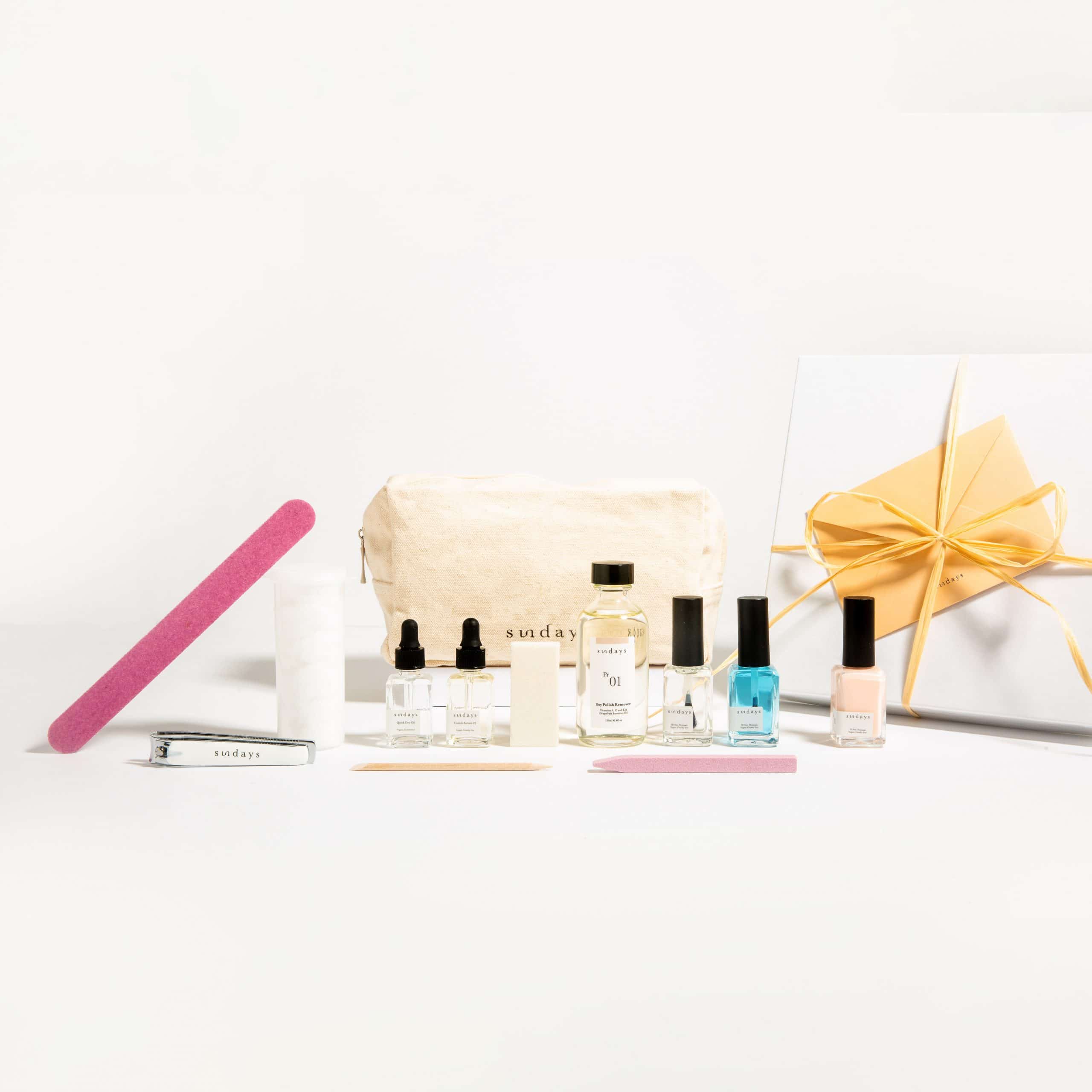 6. sundays mani box: Help your mom carve out some me-time and deliver an at-home wellness spa experience right to her door. The sundays mani box includes a 9 piece tool set that has everything she will need for a salon-quality mindful mani at home including: top coat, base coat, soy polish remover, buffer, nail file, quick dry oil to name just some of the tools. After her at-home manicure she can write herself a love letter and enjoy reading our positive affirmation card that will make her feel extra loved by you.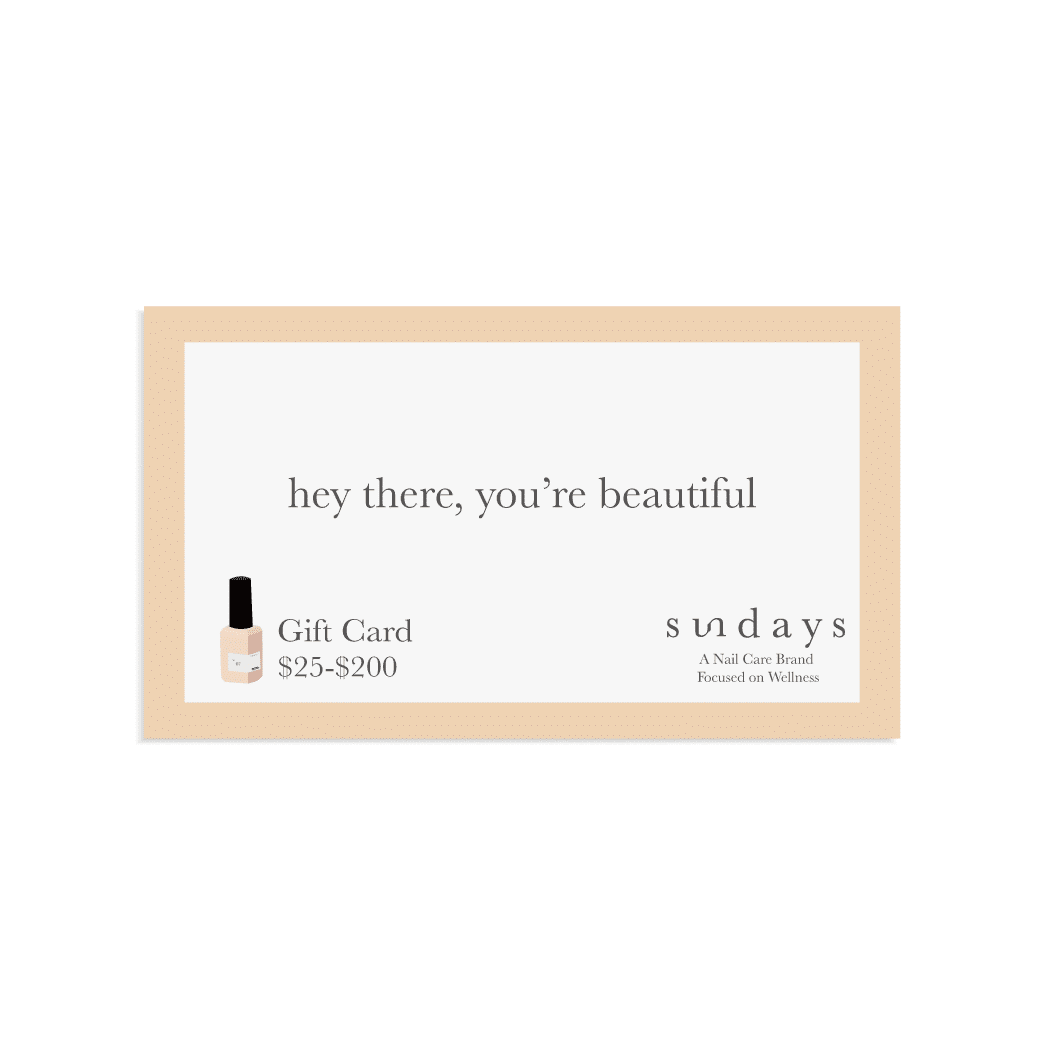 7. sundays Gift Card: Can't decide what the Mom in your life will love? Or need a last minute gift she will love? No problem! A sundays gift card will give her access to endless possibilities of our clean nail care products designed by salon experts using the best high-quality ingredients that are nourishing, 10-free, vegan and cruelty-free. 
Gifts for Expecting Moms:
8. Mother Mother Mama Self-Care Bundle: Creating life inside your body can create a strain on mama-to-be's body. If you know an expecting mother, they will be sure to appreciate and love Mother Mother's Mama Self-Care Bundle. This bundle includes: their multi-functional oil with a formula rich in antioxidants, a soak and magnesium oil to help with any magnesium deficiency during pregnancy, their belly balm to keep the skin on their growing bellies hydrated, and their refillable inhaler filled with soothing essential oils for aromatherapy on the go.
9. Hatch's Mama Must-Haves Kit: If you know an expecting mom who is in desperate need of treating herself to a hydrating routine, she needs Hatch's Mama Must-Haves Kit. This kit is full of functional foundational products that will help relieve swollen legs or feet and dry or stretching skin. This gift idea is for our fam in Canada, Mexico, Australia, New Zealand, UK, and the EU where Hatch currently ships!
Cozy & Comforting Gifts for Moms: 
10. Yes And Pajama Set: Everyone needs a cute and classic pajama set to lounge and rest in. Even if you're just going to bed, why not look good just for you while doing it? This gift is perfect for the mama pajama connoisseur in your life. Yea And's Zem Pajama Set (Short & Shirt) is comfortable and classic. It's made with organic cotton and low impact dyes. All of the Yes And's garments are made with Fair Labor, so you can rest easy knowing you've made a mindful gifting purchase.
11. Sakara Life Chocolate Trio: Okay, but who doesn't love chocolate? But, did you know that chocolate can actually be a part of your daily health ritual? Rather than running to the grocery store to find chocolate for the mom in your life, try giving her Sakara Life's Sakara Chocolate Trio. This innovative set is full of nutrient and probiotic rich chocolates that will elevate indulgence cravings with high-quality chocolate that is actually healthy for you and tastes good too!
Final Thoughts: 
We hope that you are taking the time to honor every mother figure in your life for their strength, kindness, and love. We hope that whomever you're gifting for will love these thoughtful and clean gift ideas this Mother's Day. If you're able to share this holiday with a mom in your life, in-person or not, we hope that you make amazing memories. Happy mindful gift giving!
We Want to Hear From You! 
Do you have a memory with your mom or a mother figure in your life that centered around nail care or their favorite color? We'd love to hear your stories. One of our favorite things is sharing the stories of our communities! If you have a story you'd love to tell, feel free to reach out to us at [email protected]